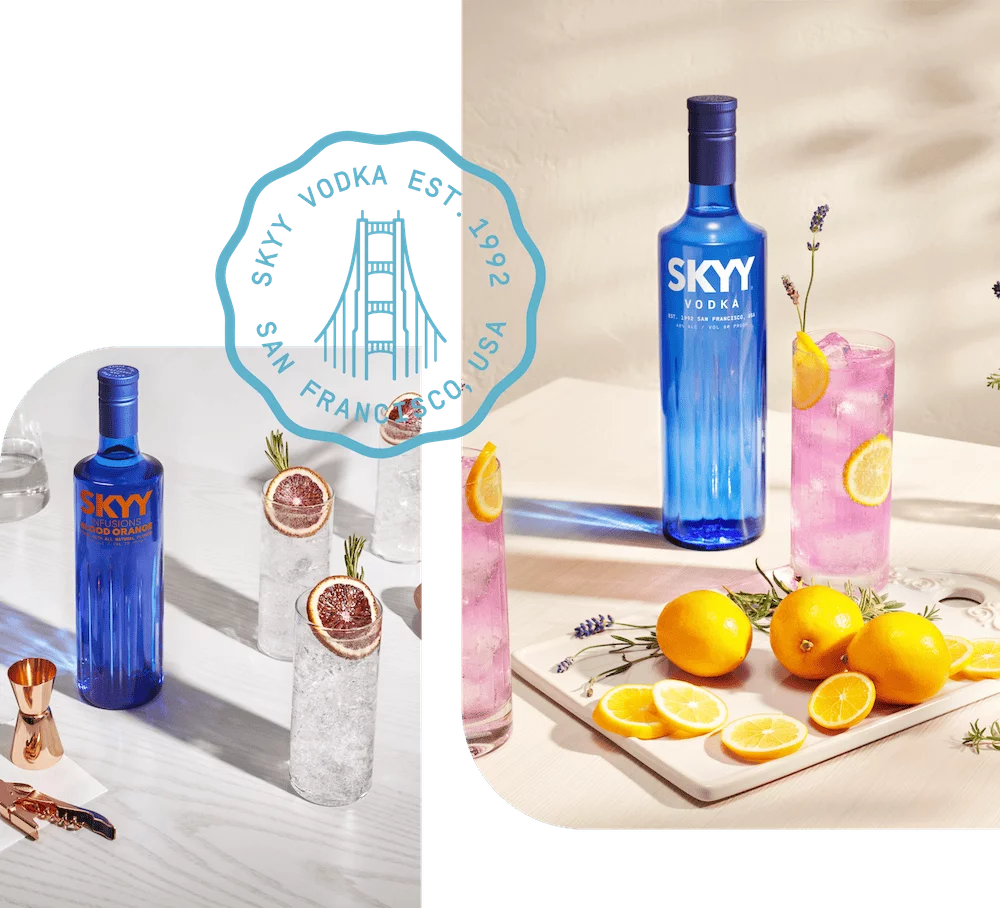 SKYY® VODKA SUMMER COCKTAILS
The sun is high and the temperature rising: enjoy our selection of light, refreshing, summer drinks to keep you cool.
Classic cocktails
Learn about our classic cocktails with SKYY Vodka.
Flavoured cocktails
Get ready to be surprised! Mix our SKYY Infusions.
Easy mixers
You just have to keep it simple. Discover our easy mixers with vodka.
Fruity cocktails
Enter our fruity summer paradise with our drink recipes.
Fall cocktails
Autumn calls for rich, all-rounded choices.
Winter cocktails
Oh baby, it's cold outside! Warm it up with our winter vodka drinks.
Holiday cocktails
Surprise your guests with our festive inspired SKYY cocktails.