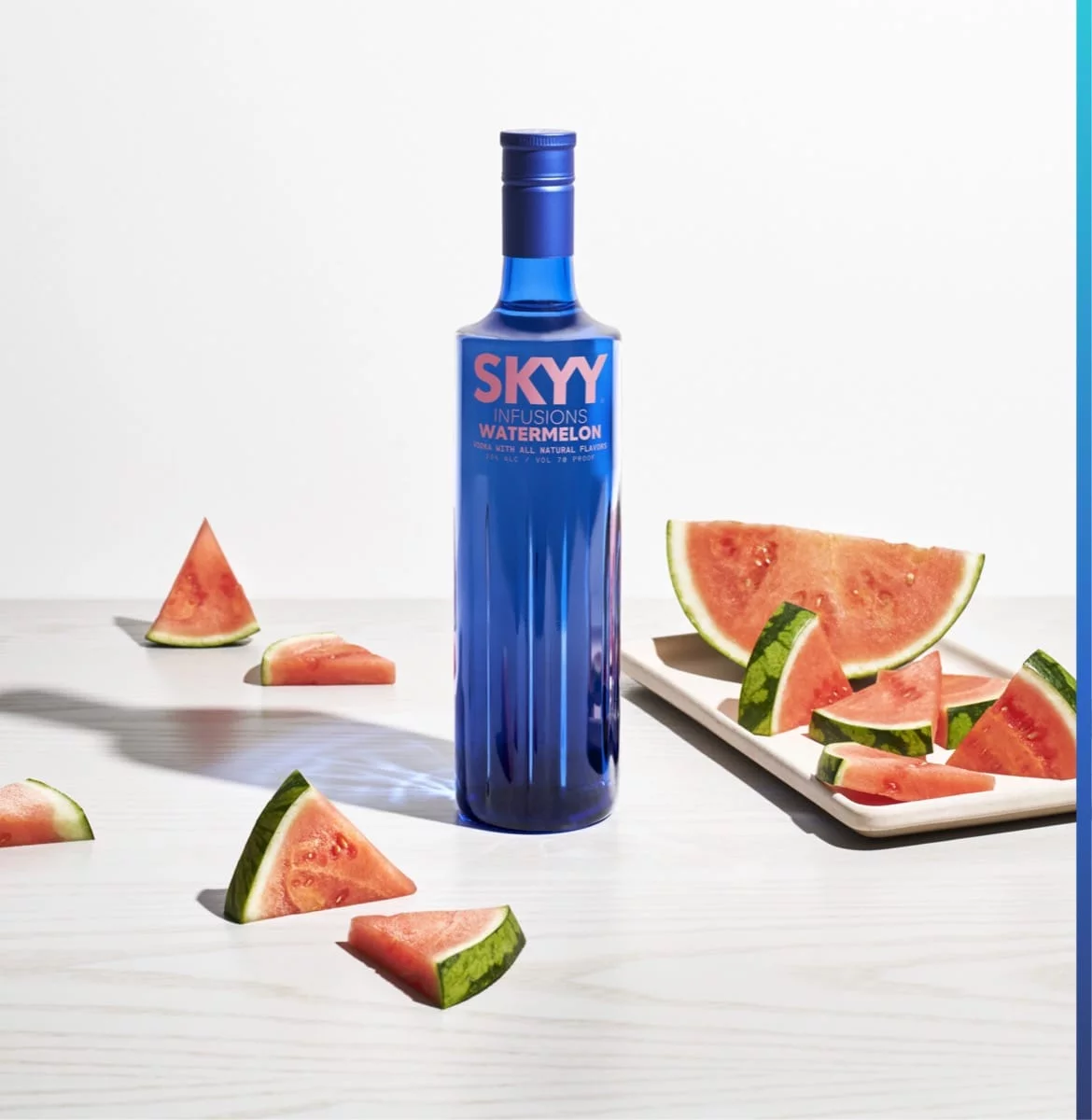 SKYY® FELL IN THE SUN
If a watermelon could pick its favorite drink, this would be it. Deep dive into summer paradise with this deliciously perfect summer mix.
INGREDIENTS
1.5 parts SKYY Infusions Watermelon
.5 parts Aperol
.5 parts fresh lemon juice
.25 parts simple syrup
5 basil leaves
2 parts sparkling water
Pebble or Crushed ice
HOW TO MAKE IT
Combine SKYY Watermelon, Aperol, Lemon Juice and basil leaves into a Collins glass. Add some pebbled/crushed ice, using a swizzle stick swizzle the ingredients all together. Add Sparkling water, top of with more ice if needed. Garnish and enjoy!
GARNISH
Mint and watermelon cubes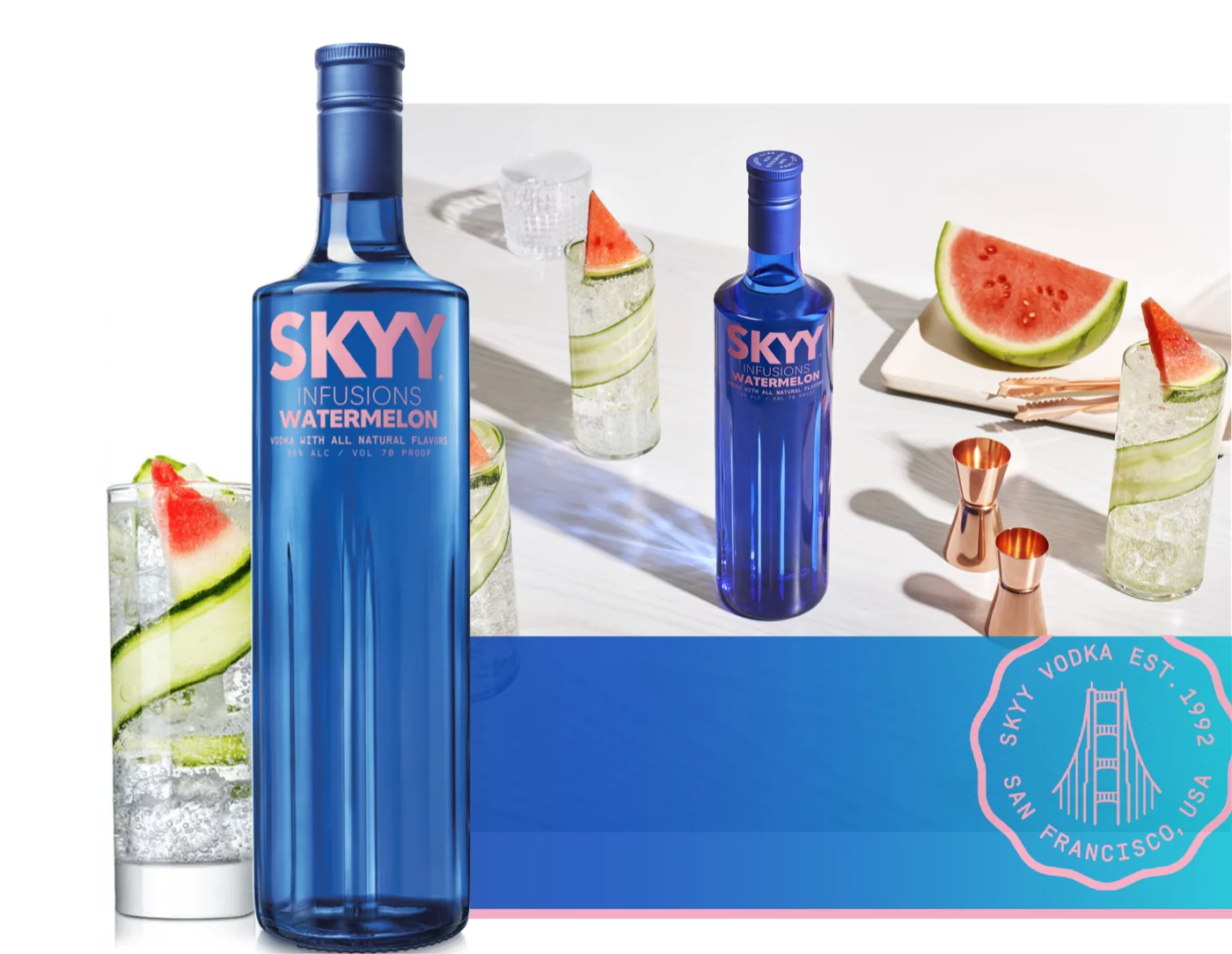 SKYY INFUSIONS® WATERMELON
VODKA INFUSED WITH WSWEET YET REFRESHING WATERMELON FLAVOR.
The pure taste of fresh Watermelon. A go-to for summer cocktails.
SKYY INFUSIONS® WATERMELON COCKTAILS