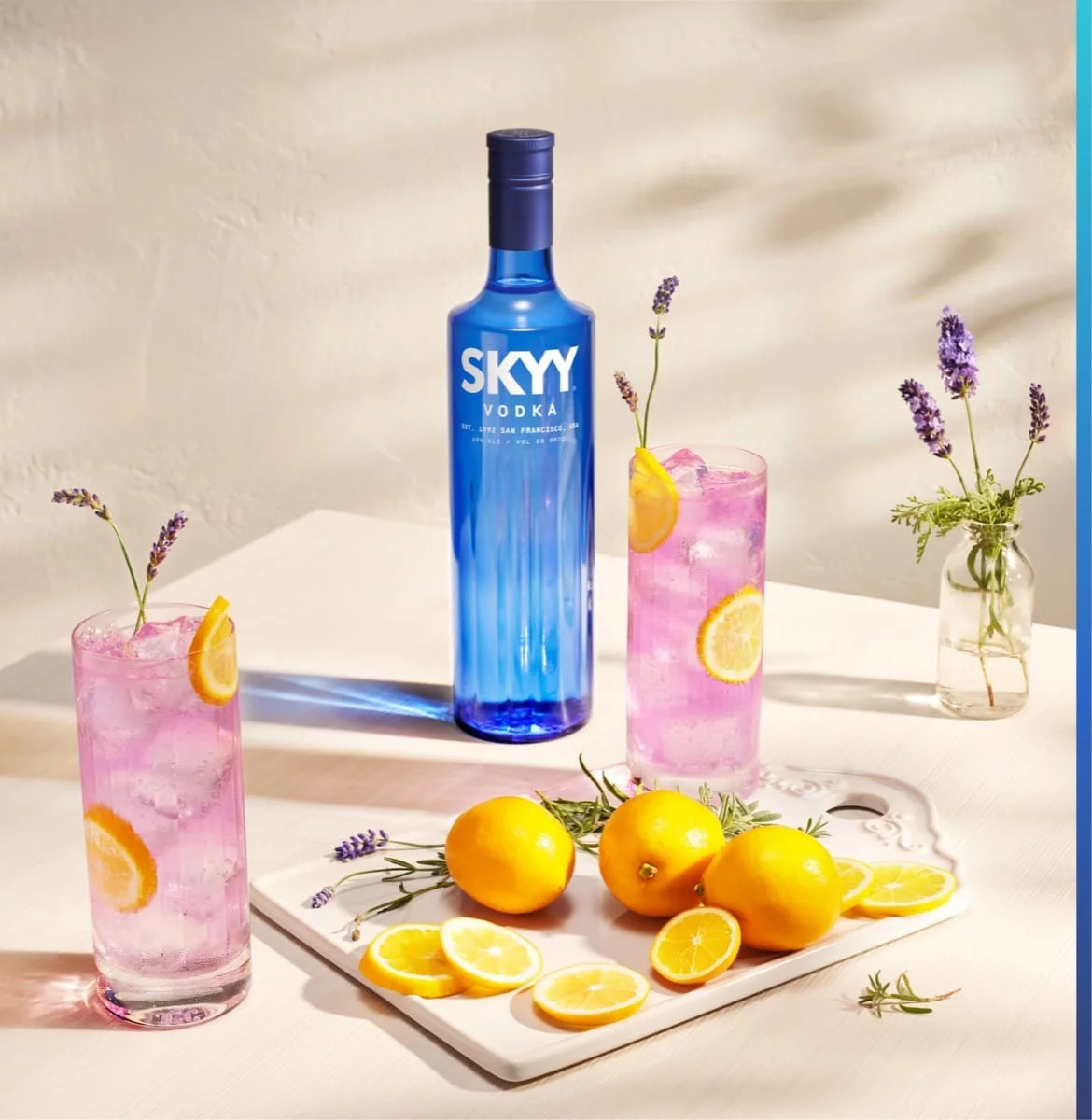 SKYY® SPARKLING LAVENDER LEMONADE
Fresh lemon juice pairs beautifully with the delicate flavor of lavender syrup and SKYY Vodka's subtle minerality.
INGREDIENTS
1.5 parts SKYY Vodka
1 part lemon juice
0.75 part lavender syrup*
4 parts soda water

* Lavender Syrup: 500 mL water, 4 grams dried lavender flowers, 500 g granulated sugar. Bring water to a boil. Remove from heat. Add lavender and allow to steep for 4 minutes. Strain and stir in sugar until dissolved. Allow to cool and bottle.

* If using store bought lavender syrup, reduce to 0.5 oz
HOW TO MAKE IT
Add first three ingredients to shaker tin and shake with ice. Strain into collins glass. Top with soda water and garnish.
GARNISH
Lavender Sprig and Lemon Wheel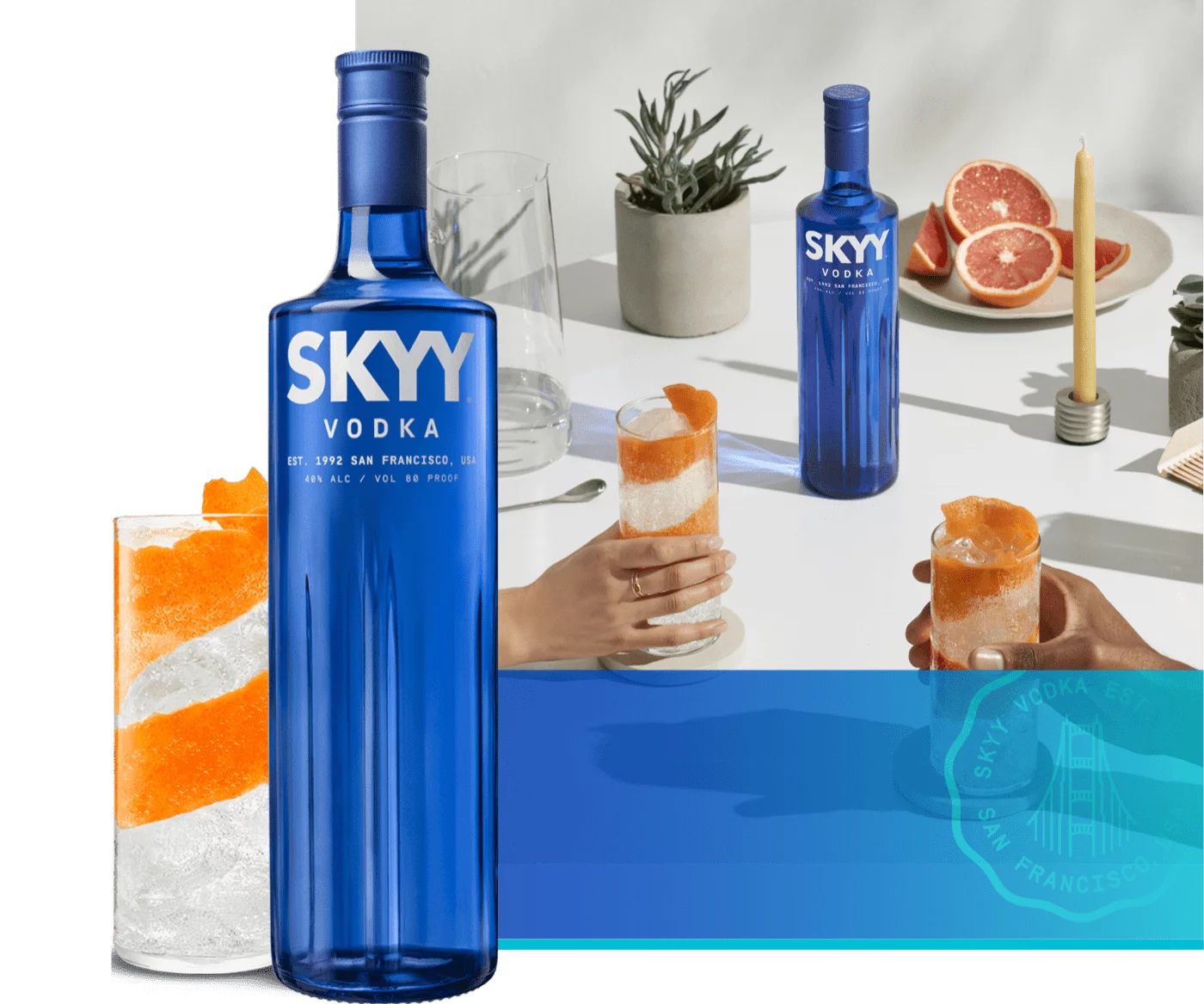 SKYY® VODKA
THE PERFECT VODKA FOR YOUR VODKA & SODA COCKTAIL. MADE WITH WATER ENHANCED BY LOCAL PACIFIC MINERALS FROM THE SAN FRANCISCO BAY.
San Francisco in every drop, SKYY Vodka is made with water enriched with local Pacific minerals from the San Francisco Bay.
Discover SKYY Vodka