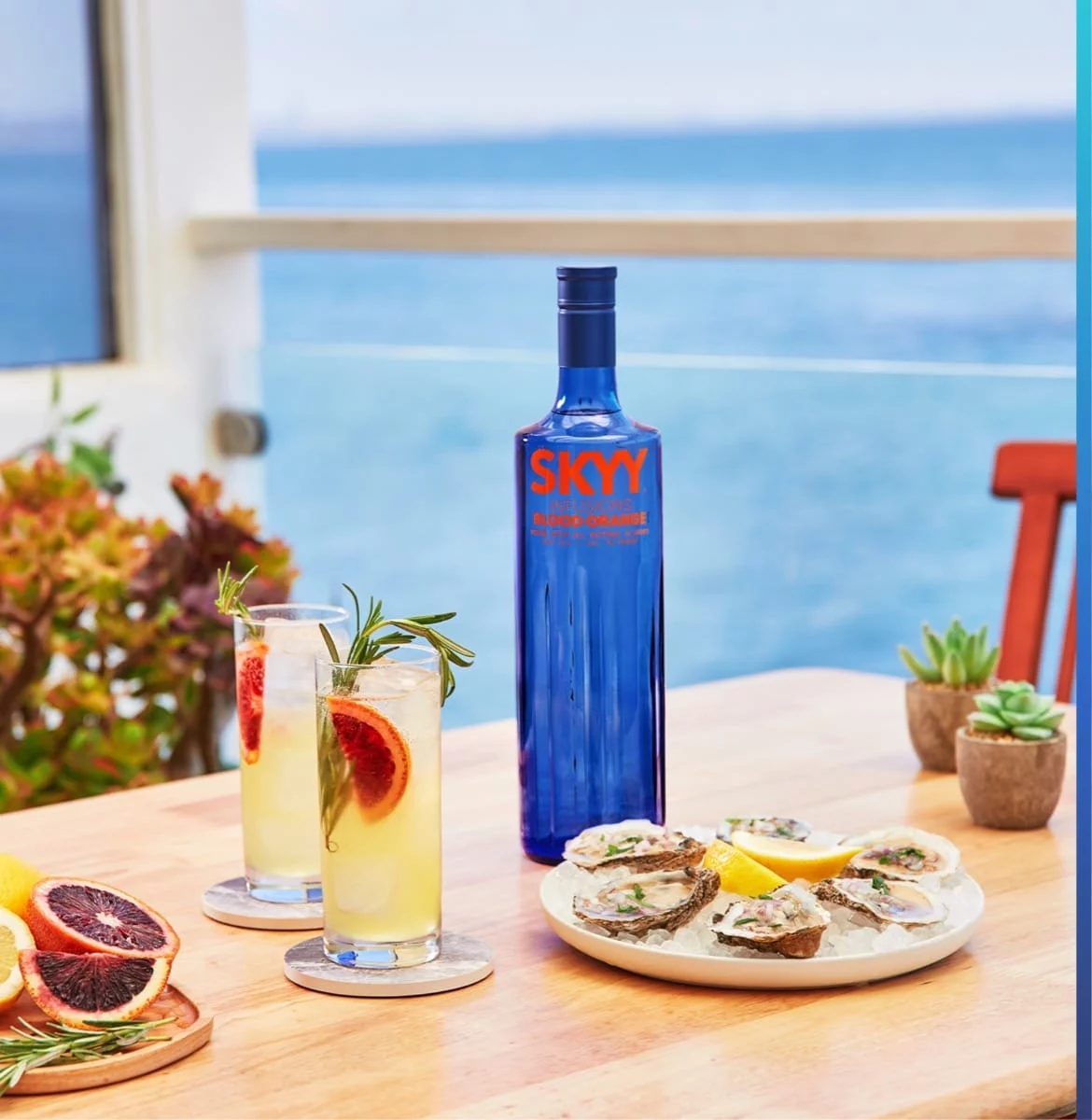 SKYY® GOLDEN GATE
This simple vodka cocktail is delightfully tangy and fruity, with apricot flavors enhancing the zesty blood orange notes. Enjoy its perfecly balanced flavors, close your eyes, and enjoy the San Francisco vibes!
INGREDIENTS
1.5 parts SKYY Infusions Blood Orange
0.75 part honey syrup*
0.75 part lemon juice
3 parts soda water
Cubed ice
* Honey Syrup: Mix 2 parts honey to 1 part water until combined.
HOW TO MAKE IT
Add the first three ingredients to cocktail shaker and shake with a few pebbles of ice. Add soda water to shaker tin and pour contents into highball glass full of ice cubes. Garnish.
GARNISH
Orange slice & rosemary