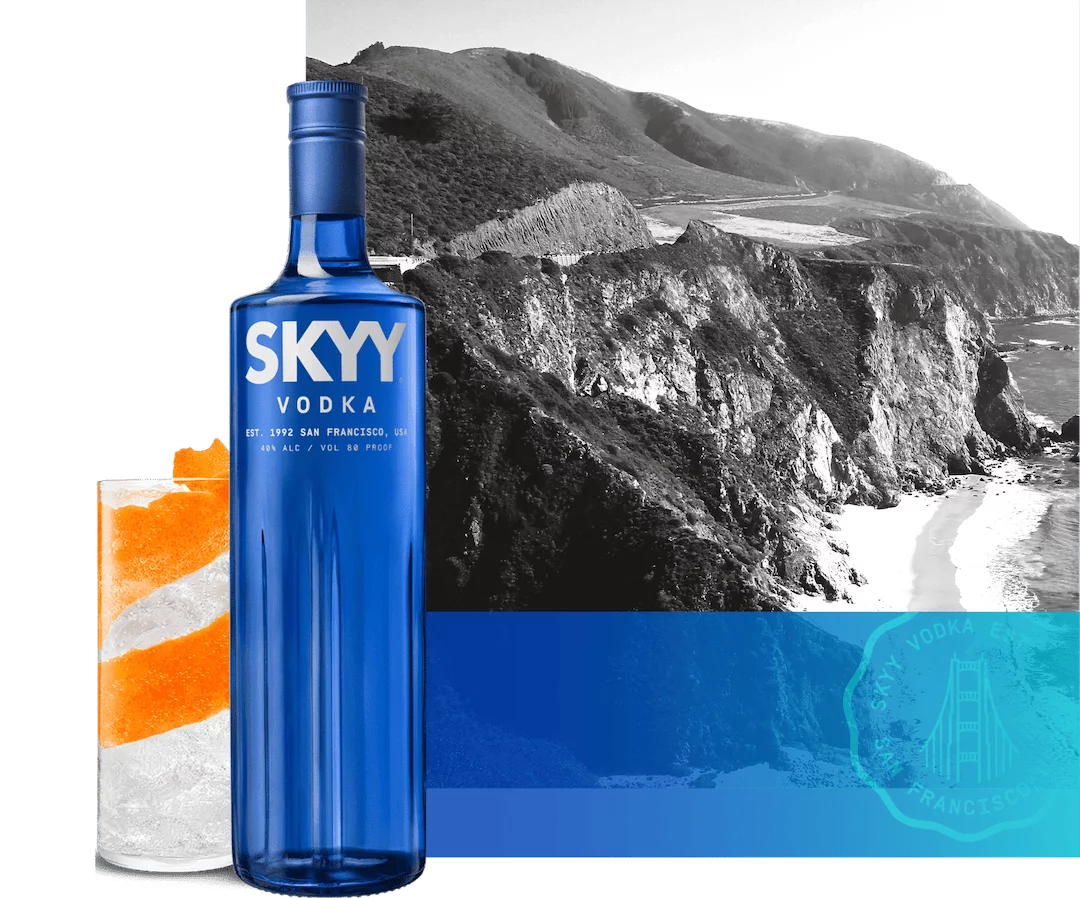 HOW IS SKYY® VODKA MADE
SKYY is guided by innovation. What started as one man's mission to create the perfect Martini has now evolved to include the Vodka & Soda.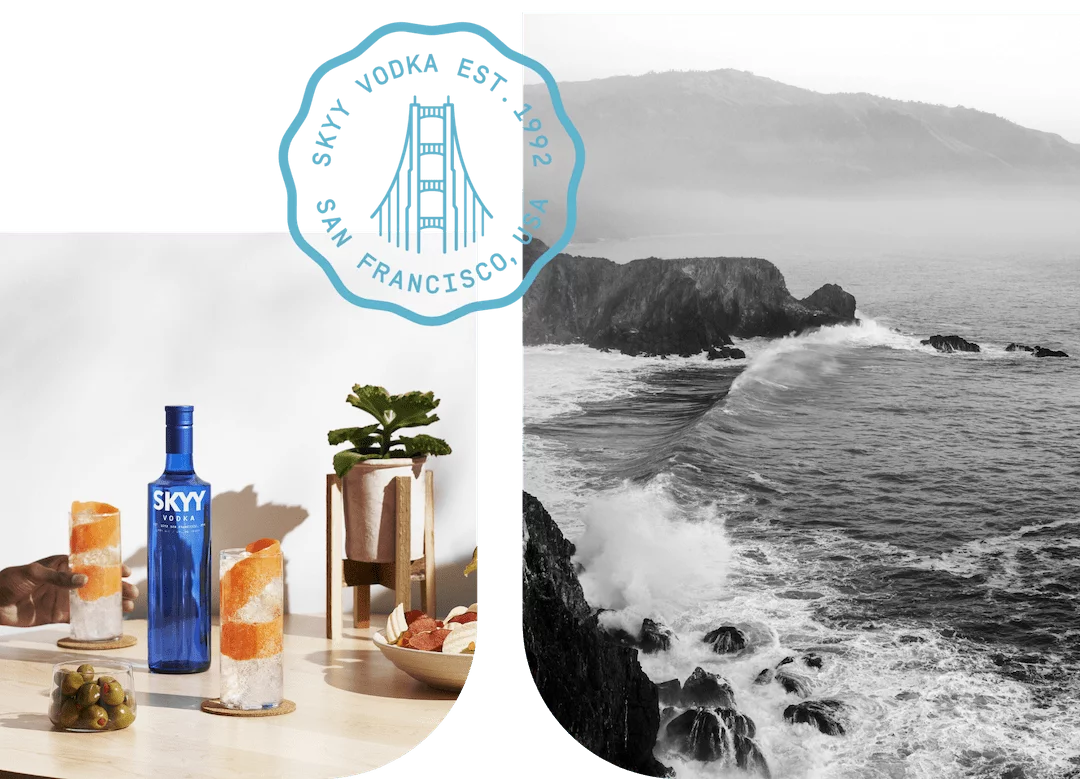 THE PACIFIC IN EVERY DROP
SKYY explored naturally occurring elements found in the coastal waters surrounding San Francisco and discovered the unique quality that minerals, including minerals sourced from the San Francisco Bay Area, could bring to vodka. We enriched the water in our liquid with these ingredients to add subtle salinity and minerality intended to enhance the mouthfeel and smooth taste of our Vodka & Soda.
OUR PROCESS
SKYY Vodka turned the industry on its head by being one of the first vodka brands to pioneer an innovative, state-of-the-art quadruple-distilled, triple filtration process. Through persistent attention to detail and a commitment to quality, SKYY is a fresh and smooth tasting vodka.
DISTILLATION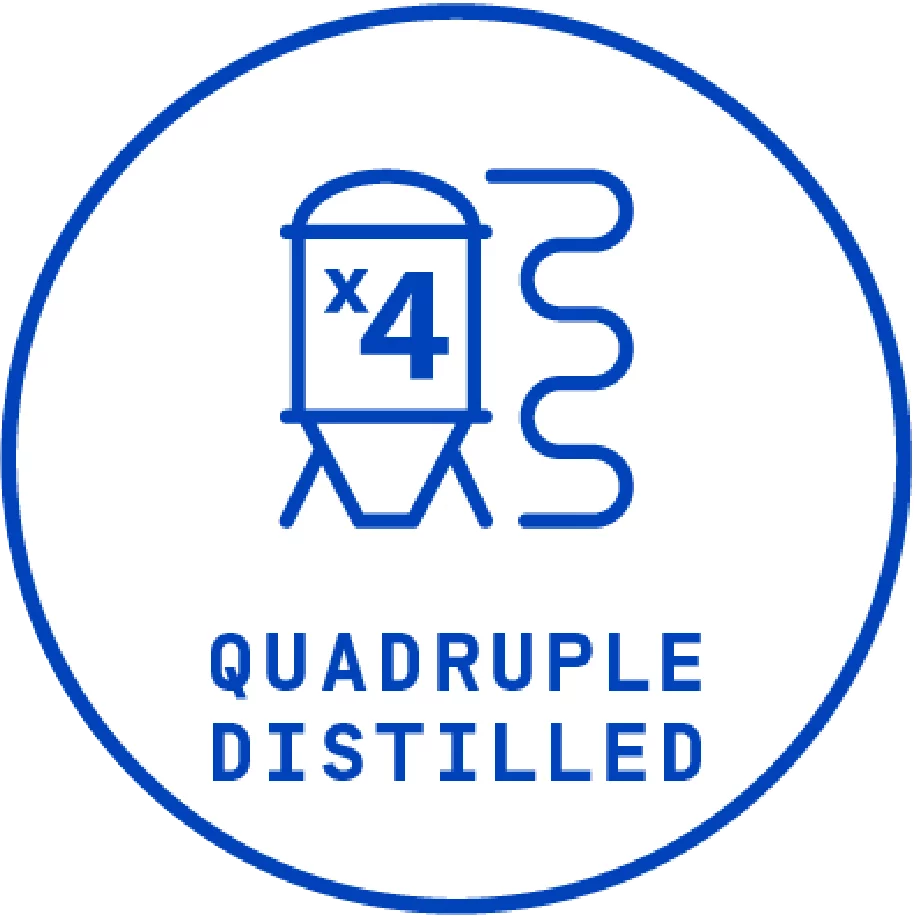 DISTILLATION
SKYY's state-of-the-art process of quadruple distillation yields a vodka of proven exceptional quality and smoothness.
FILTRATION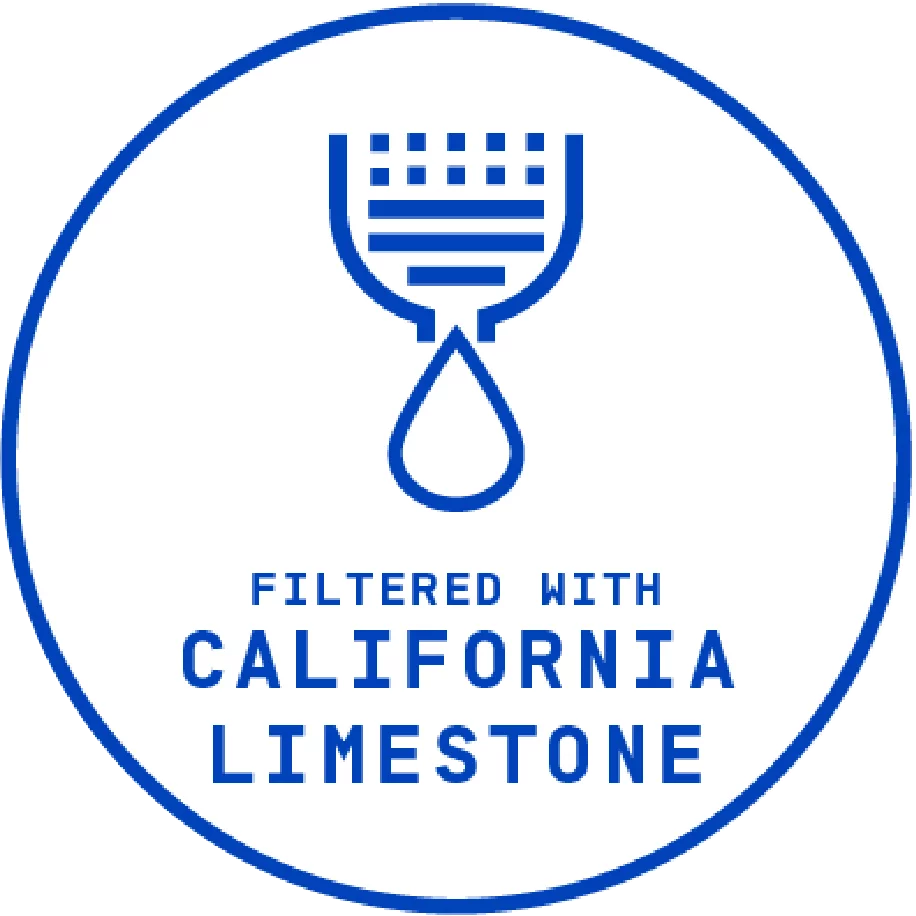 FILTRATION
Following the quadruple distillation process our liquid goes thgouth a triple filtration through California Limestone, honoring our heritage. The result is a smoother and gluten-free vodka that not only adds character to any cocktail, but also raises the bar on the vodka & soda.
OUR WATER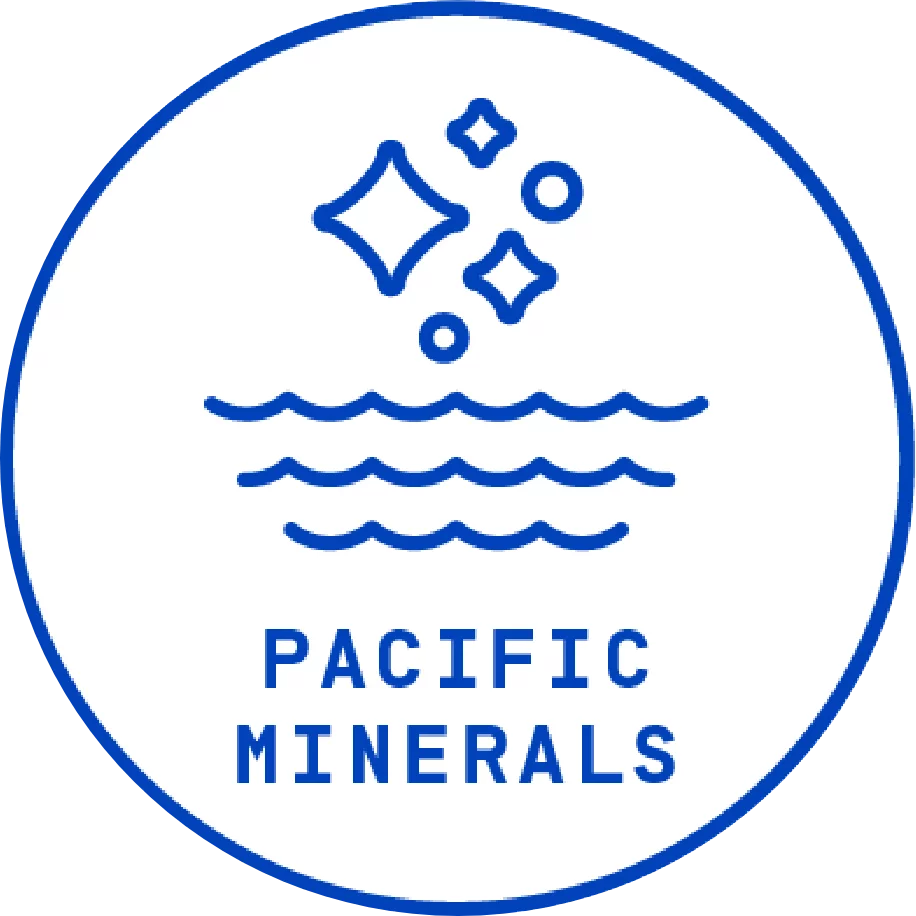 OUR WATER
Where others have chosen to distil out character, we've chosen to innovate by giving our liquid a character-adding twist with water enhanced by minerals, including Pacific Minerals sourced from the San Francisco Bay Area. This is intended to give our liquid a subtle salinity and minerality and enhance the mouthfeel and smooth taste of our SKYY & Soda with a grapefruit twist, SKYY's signature pour.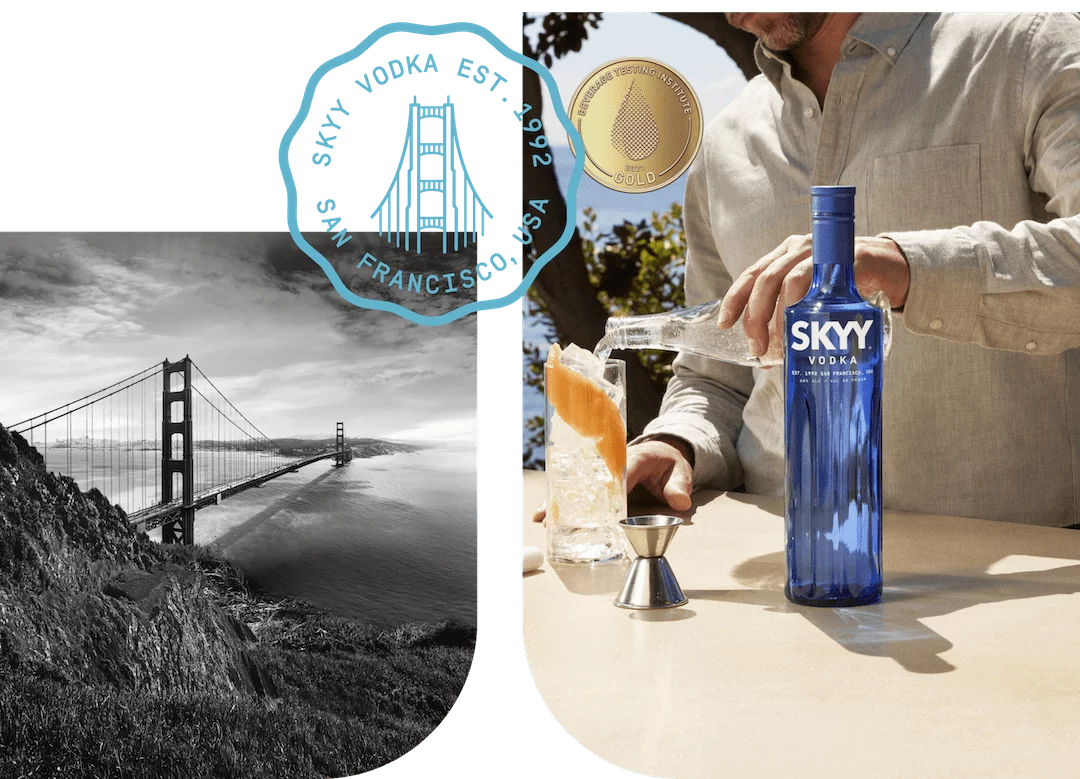 SKYY® VODKA AWARDS
SKYY premium vodka received praise and international credibility by gaining a Gold Metal Award and 90 points from the Beverage Testing Institute (BTI). The accredited organization, one of the most reliable sources for alcohol beverage reviews, recognized the unique taste of SKYY Vodka.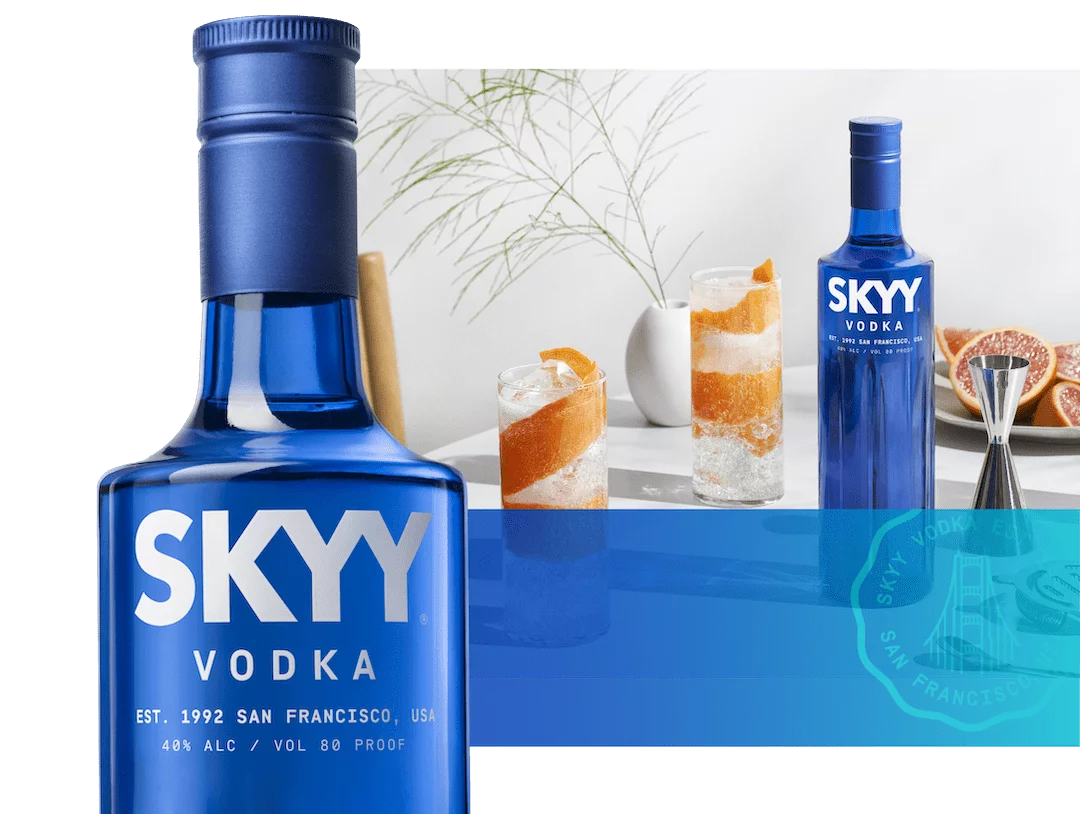 PRODUCTS:
HOW SKYY INFUSIONS® ARE MADE
SKYY INFUSIONS are made by infusing natural flavours into our premium SKYY Vodka. Enjoy the pure taste of fresh fruit and mix it with soda.
View more