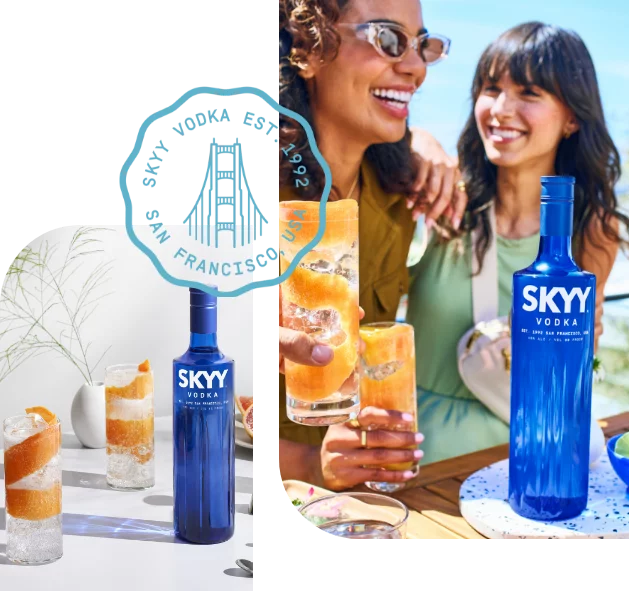 PRODUCTS:
SKYY® VODKA
FLAVOURS
SKYY's range of unique products offer a variety of distinctive flavours: whether you want to keep it simple or are looking for your favorite fruity Infusions, SKYY has you covered.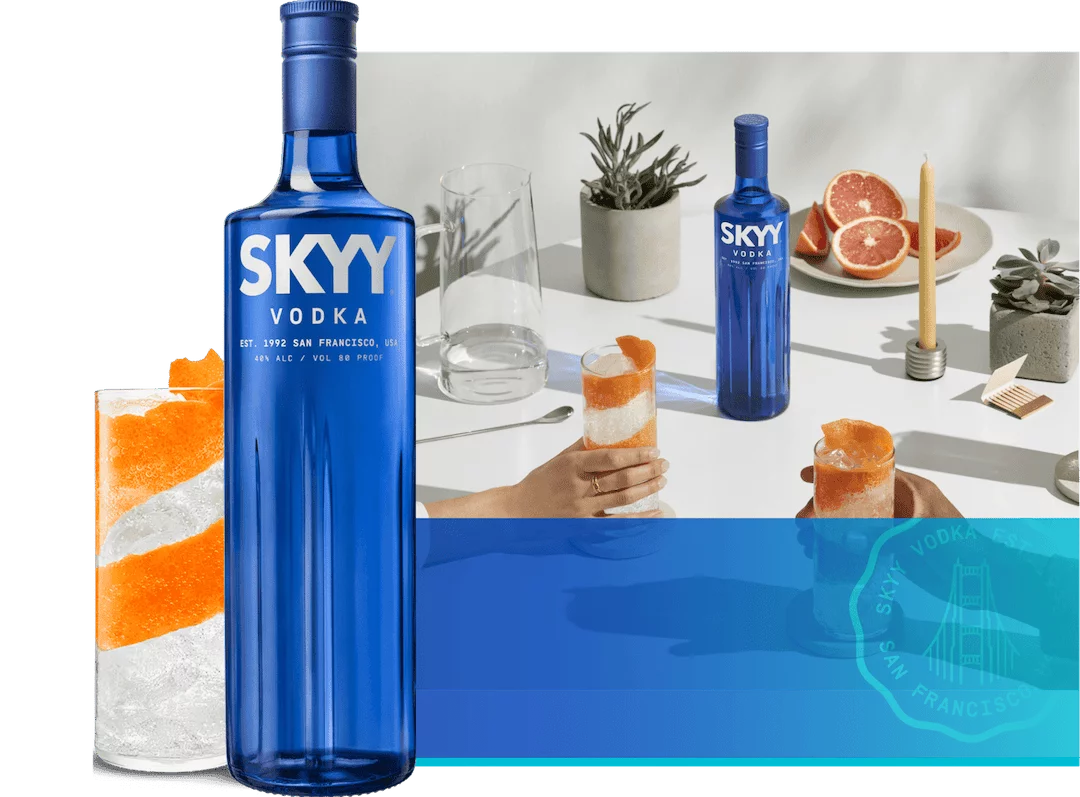 THE PERFECT VODKA FOR YOUR VODKA & SODA COCKTAIL. MADE WITH WATER ENHANCED BY LOCAL PACIFIC MINERALS FROM THE SAN FRANCISCO BAY.
San Francisco in every drop, SKYY Vodka is made with water enriched with local Pacific minerals from the San Francisco Bay.
View product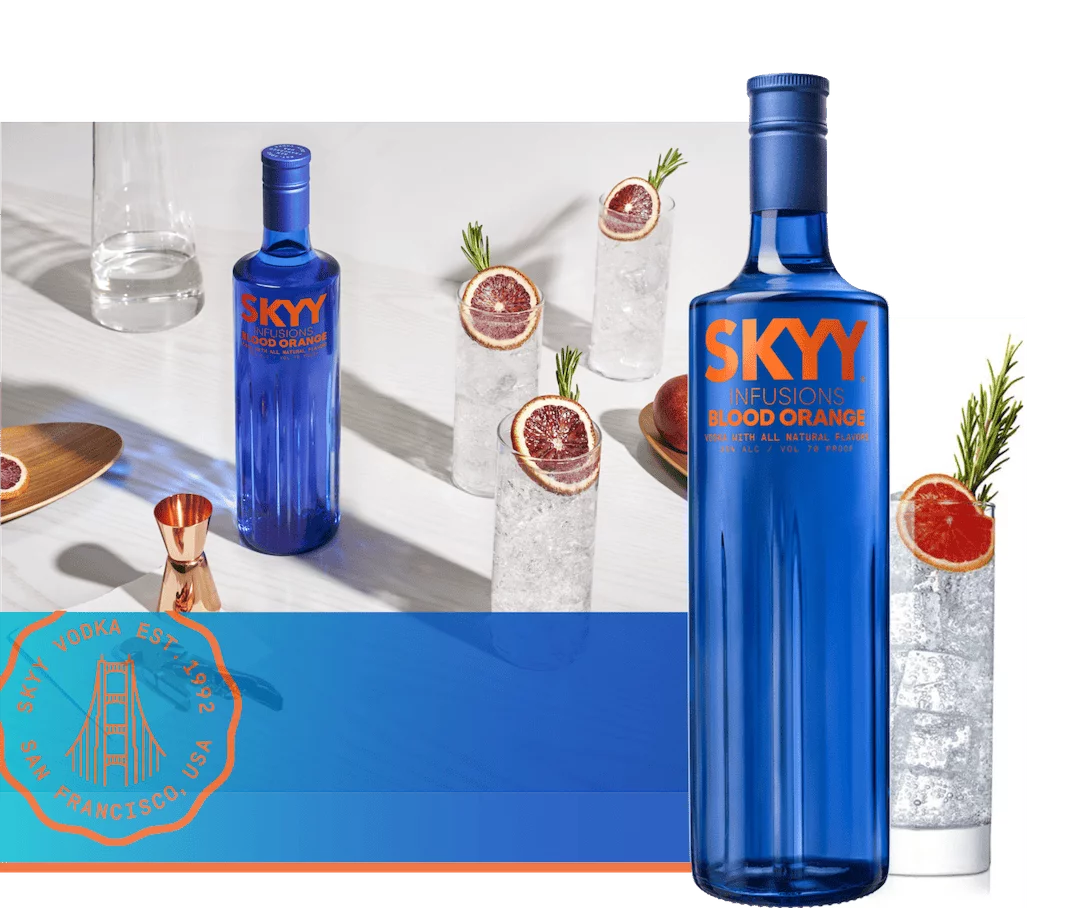 DELIGHTFULLY SMOOTH BLOOD ORANGE INFUSED VODKA.
Clear and smooth with a zesty blood orange finish.
View product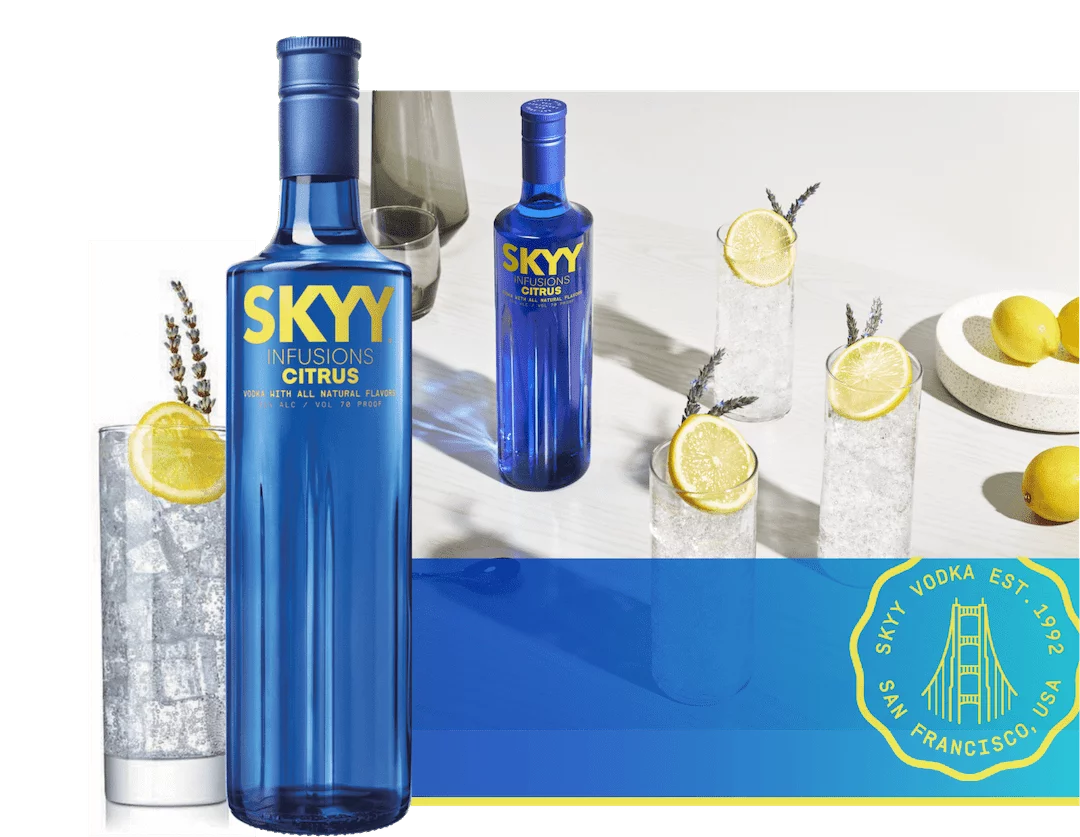 AN EXCEPTIONALLY SMOOTH CITRUS INFUSED VODKA.
Bold and juicy citrus flavour enhances the clean finish of SKYY Vodka. Ideal for light cocktails and spritzes.
View product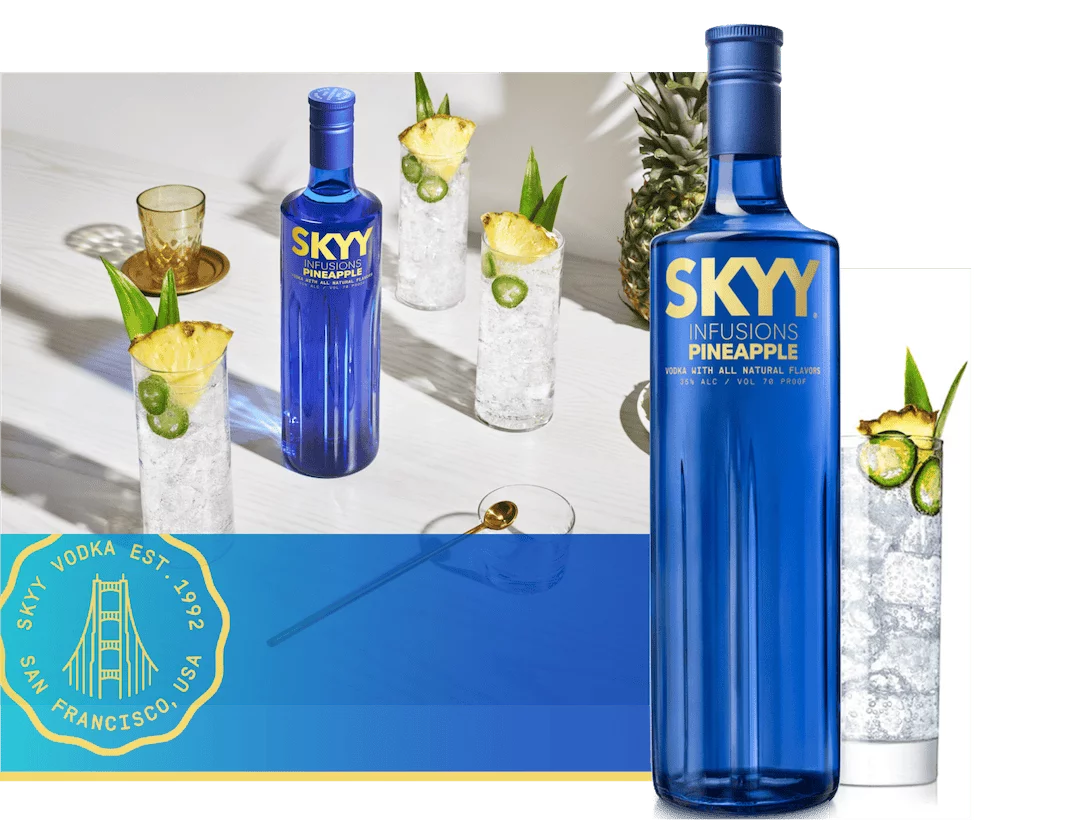 SMOOTH, SWEET AND TANGY PINEAPPLE INFUSED VODKA.
SKYY Vodka with the vibrant juiciness and tropical tartness of real pineapple. Perfect for your favorite fruit-forward cocktails.
View product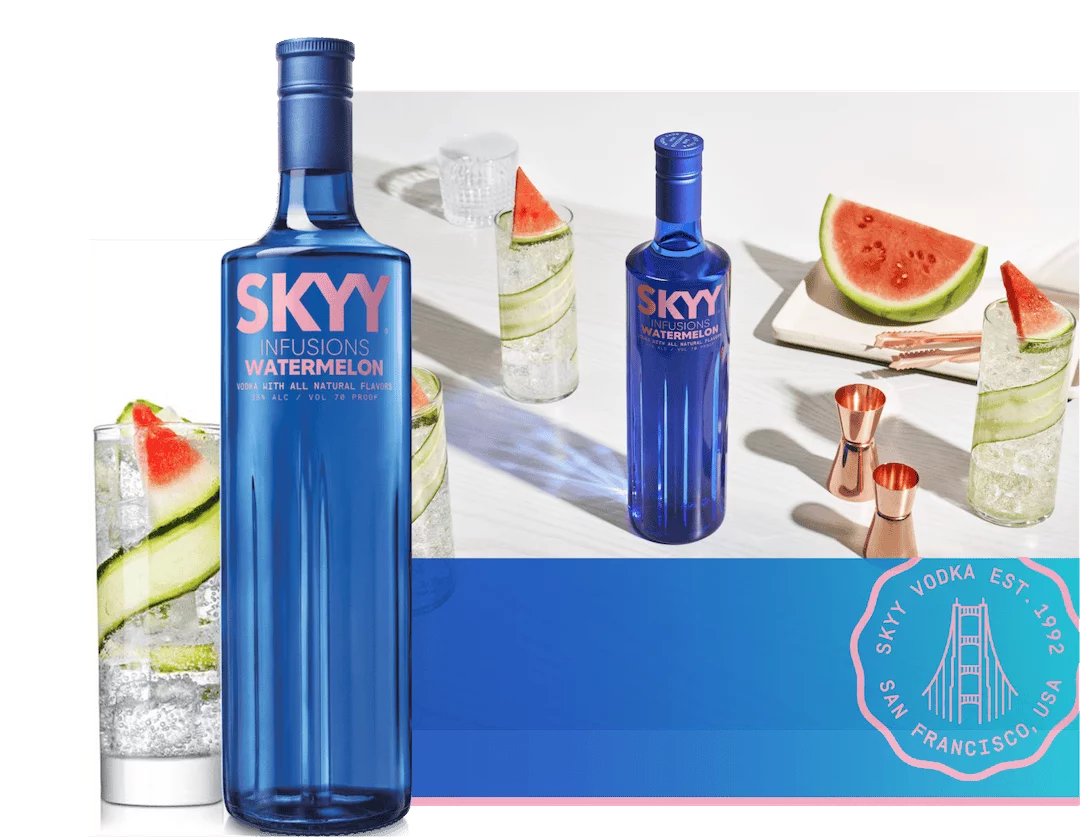 VODKA INFUSED WITH SWEET YET REFRESHING WATERMELON FLAVOUR.
The pure taste of fresh Watermelon. A go-to for summer cocktails.
View product