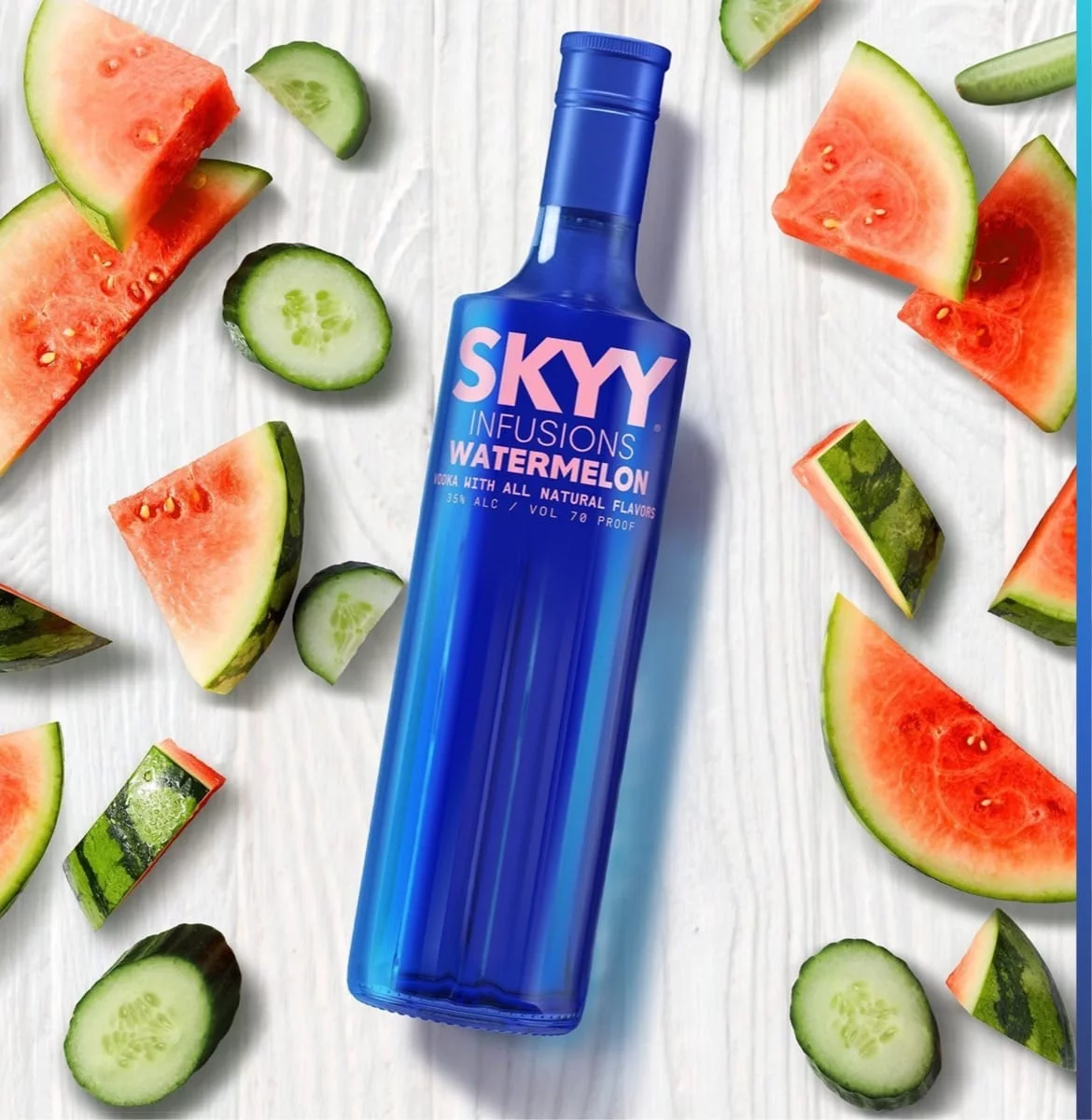 SKYY® WATERMELON CUCUMBER RICKY
This cocktail is the ultimate summer cocktail with cooling cucumber and fresh watermelon frozen into ice spears
INGREDIENTS
2 parts SKYY Infusions Watermelon
3 cucumber slices
Half a lime
Soda water to top
HOW TO MAKE IT
Muddle cucumber in a highball glass. Add ice, or drop in frozen watermelon spear instead. Squeeze half lime into glass, and add SKYY Infusions Watermelon. Top with soda water, stir with a straw, and garnish with cucumber slices.
GARNISH
Cucumber slices & frozen watermelon spear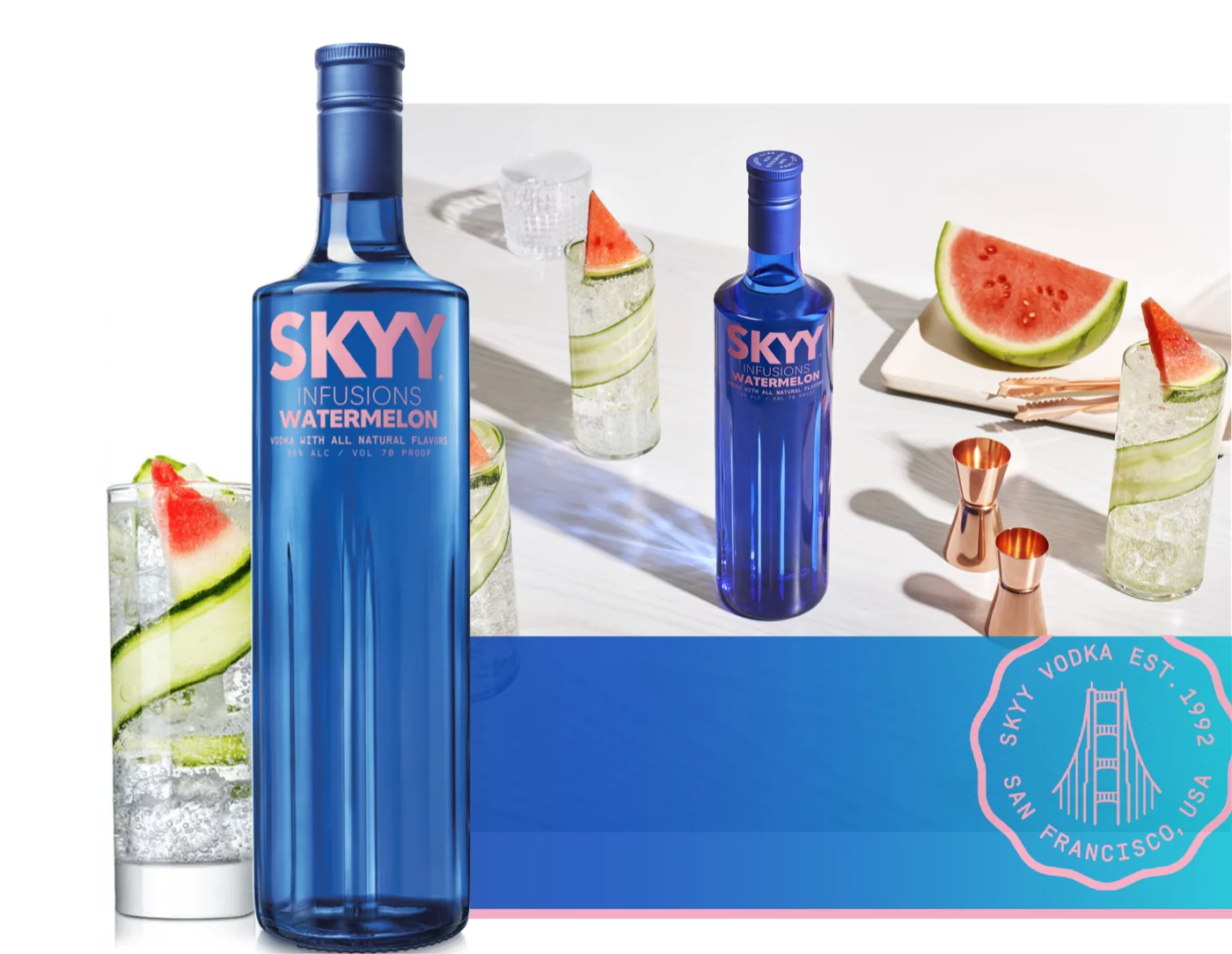 SKYY INFUSIONS® WATERMELON
VODKA INFUSED WITH WSWEET YET REFRESHING WATERMELON FLAVOR.
The pure taste of fresh Watermelon. A go-to for summer cocktails.
Discover SKYY Infusions Watermelon