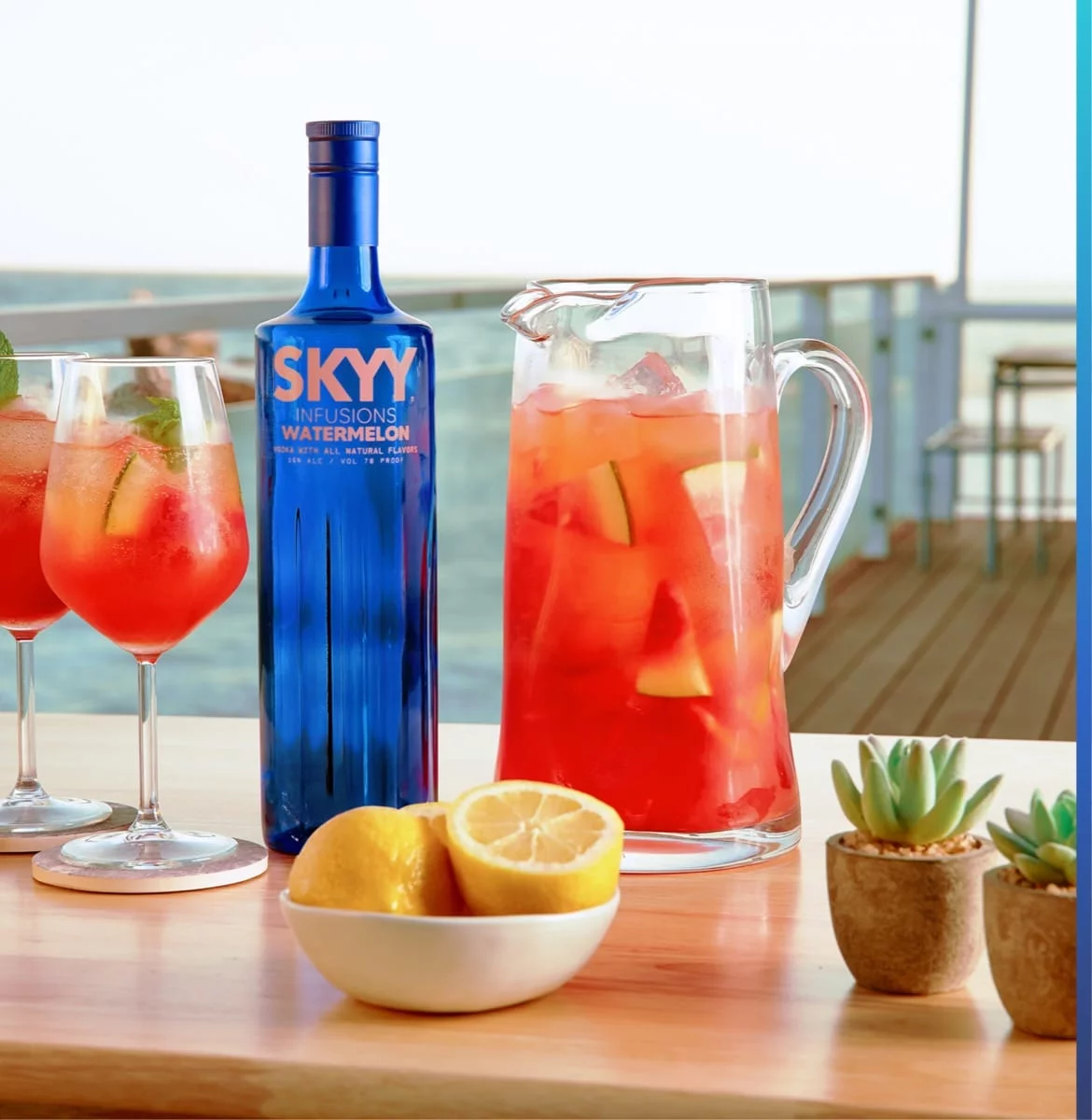 SKYY® SAN FRANCISCO SUNSET
With its dreamy orange hue, this cocktail is the perfect end-of-day treat. Its color shades and fruity notes will bring the San Francisco costal vibes to your glass.
INGREDIENTS
1.5 parts SKYY Infusions Watermelon
0.75 part Aperol
0.5 part lemon juice
3 part Cinzano Prosecco
1 part soda water
HOW TO MAKE IT
Add ice to wine glass and gently pour in Prosecco Swirl in SKYY Infusions Watermelon, Aperol and lemon juice. Top with a splash of soda water. Garnish.
GARNISH
Mint bouquet + watermelon triangle (*optional*)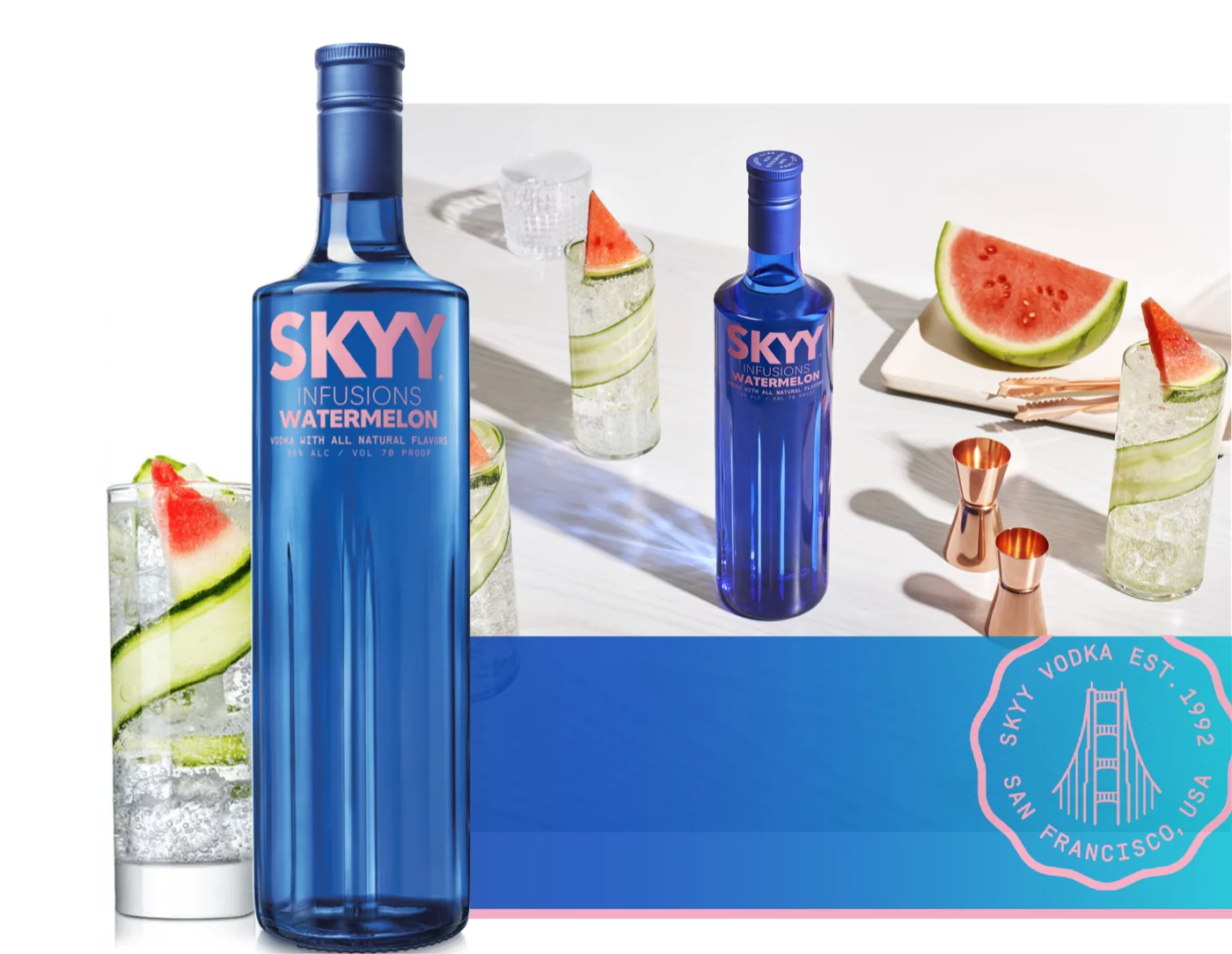 SKYY INFUSIONS® WATERMELON
VODKA INFUSED WITH SWEET YET REFRESHING WATERMELON FLAVOUR.
The pure taste of fresh Watermelon. A go-to for summer cocktails.
SKYY INFUSIONS® WATERMELON COCKTAILS