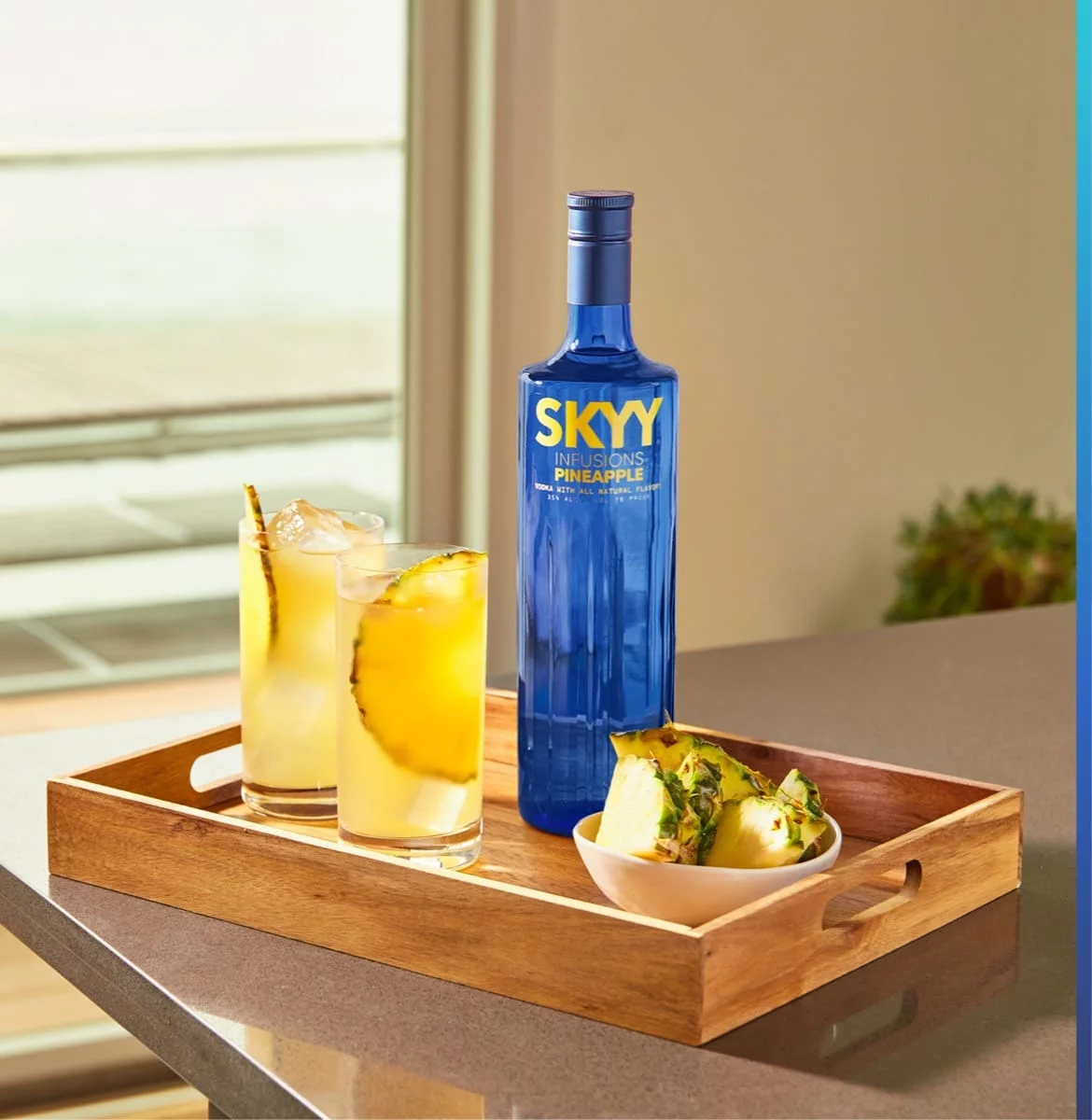 SKYY® ANCHO PINEAPPLE SODA
This cocktail is made with an authentic spicy liqueur made from ancho and poblano chiles to give this otherwise tangy vodka & soda a fiery kick. We bet you will love it.
INGREDIENTS
1.5 parts SKYY Infusions Pineapple
0.5 part Ancho Reyes Original
1 part pineapple juice
3 parts soda water
HOW TO MAKE IT
Add first three ingredients to an ice filled highball glass. Top with soda water and garnish.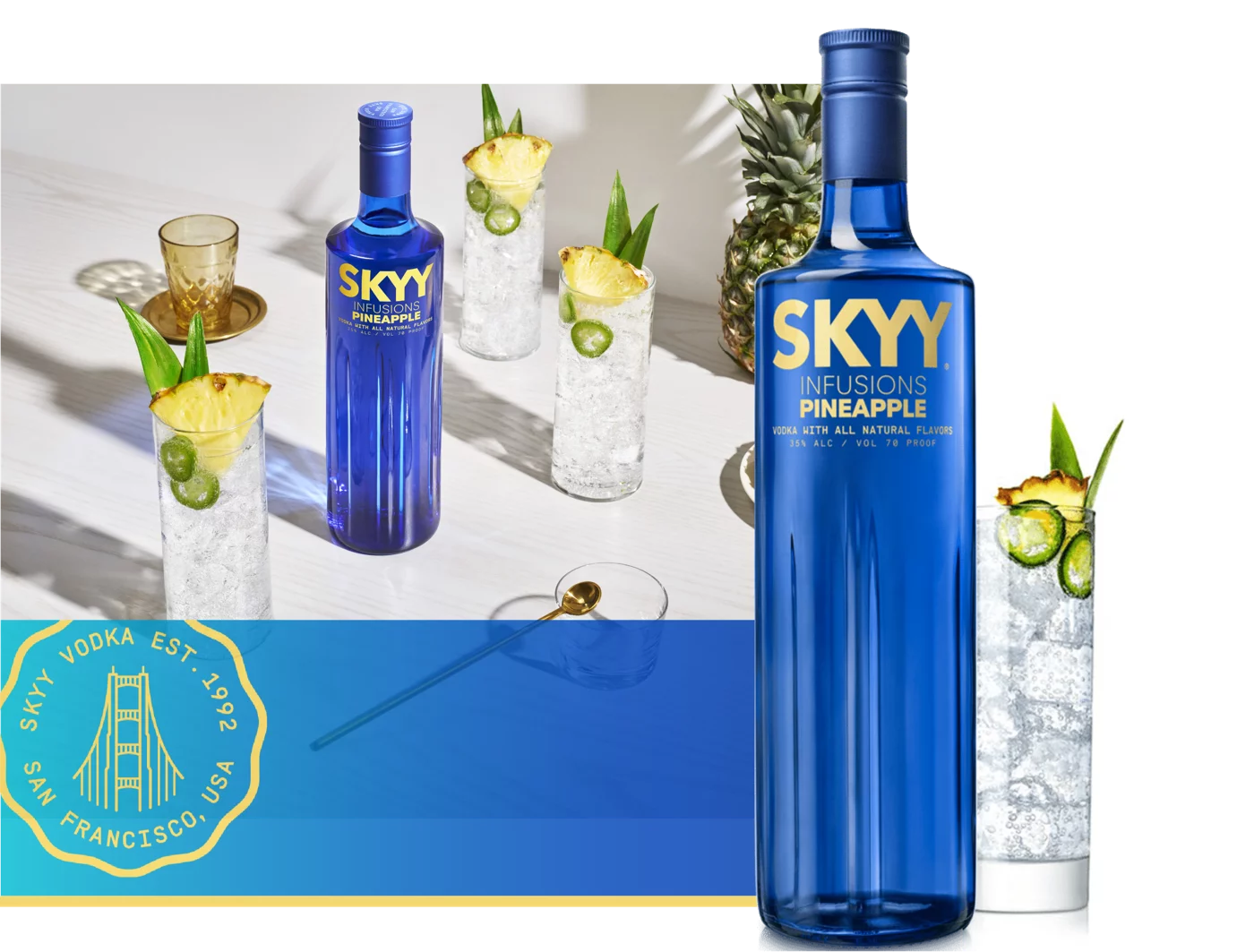 SKYY INFUSIONS® PINEAPPLE
SMOOTH, SWEET AND TANGY PINEAPPLE INFUSED VODKA.
SKYY Vodka with the vibrant juiciness and tropical tartness of real pineapple. Perfect for your favorite fruit-forward cocktails.
Discovere SKYY Infusions Pineapple