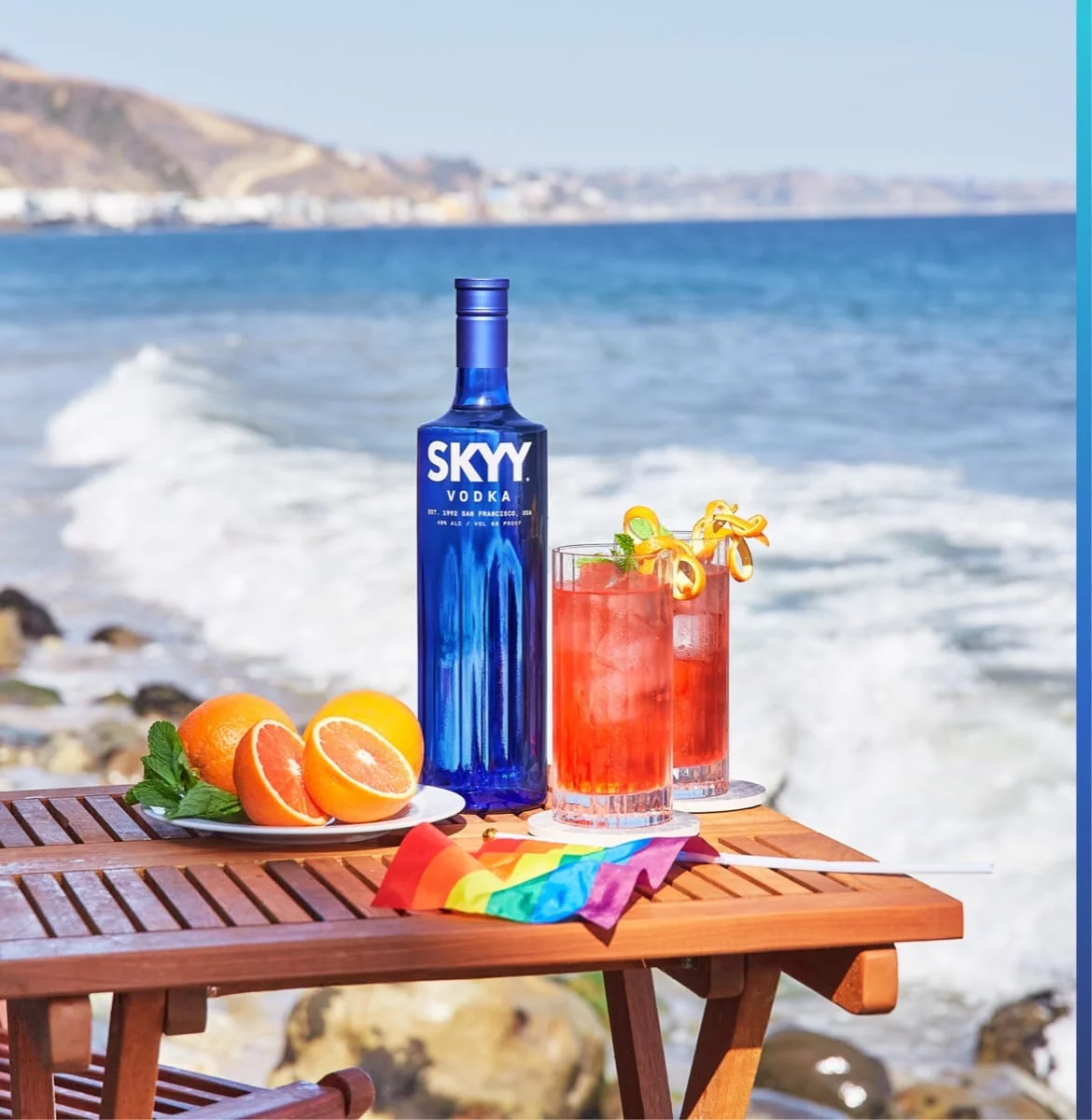 SKYY® DISCO DADDY HIGHBALL
The tropical flavors of coconut blend with the bitterness of the red iconic Campari for a perfectly balanced cocktail.
INGREDIENTS
1.5 Parts SKYY Vodka
0.5 Parts Campari
0.25 Parts Coconut Liqueur
Top With Club Soda
HOW TO MAKE IT
Build in a Collins glass and top with 4 ounces of Soda.
GARNISH
Mint springs, Orange twist.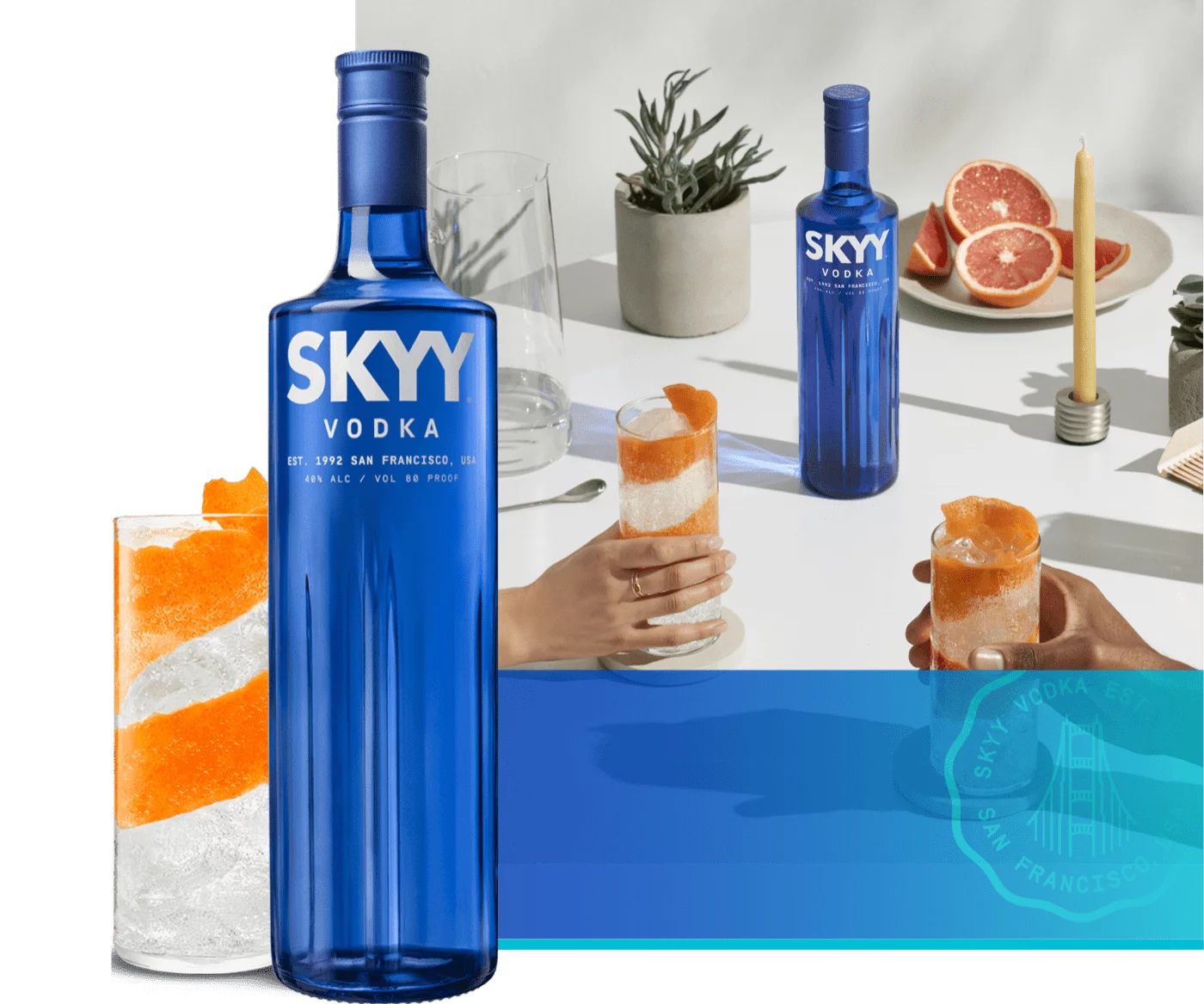 SKYY® VODKA
THE PERFECT VODKA FOR YOUR VODKA & SODA COCKTAIL. MADE WITH WATER ENHANCED BY LOCAL PACIFIC MINERALS FROM THE SAN FRANCISCO BAY.
San Francisco in every drop, SKYY Vodka is made with water enriched with local Pacific minerals from the San Francisco Bay.
Discover SKYY Vodka