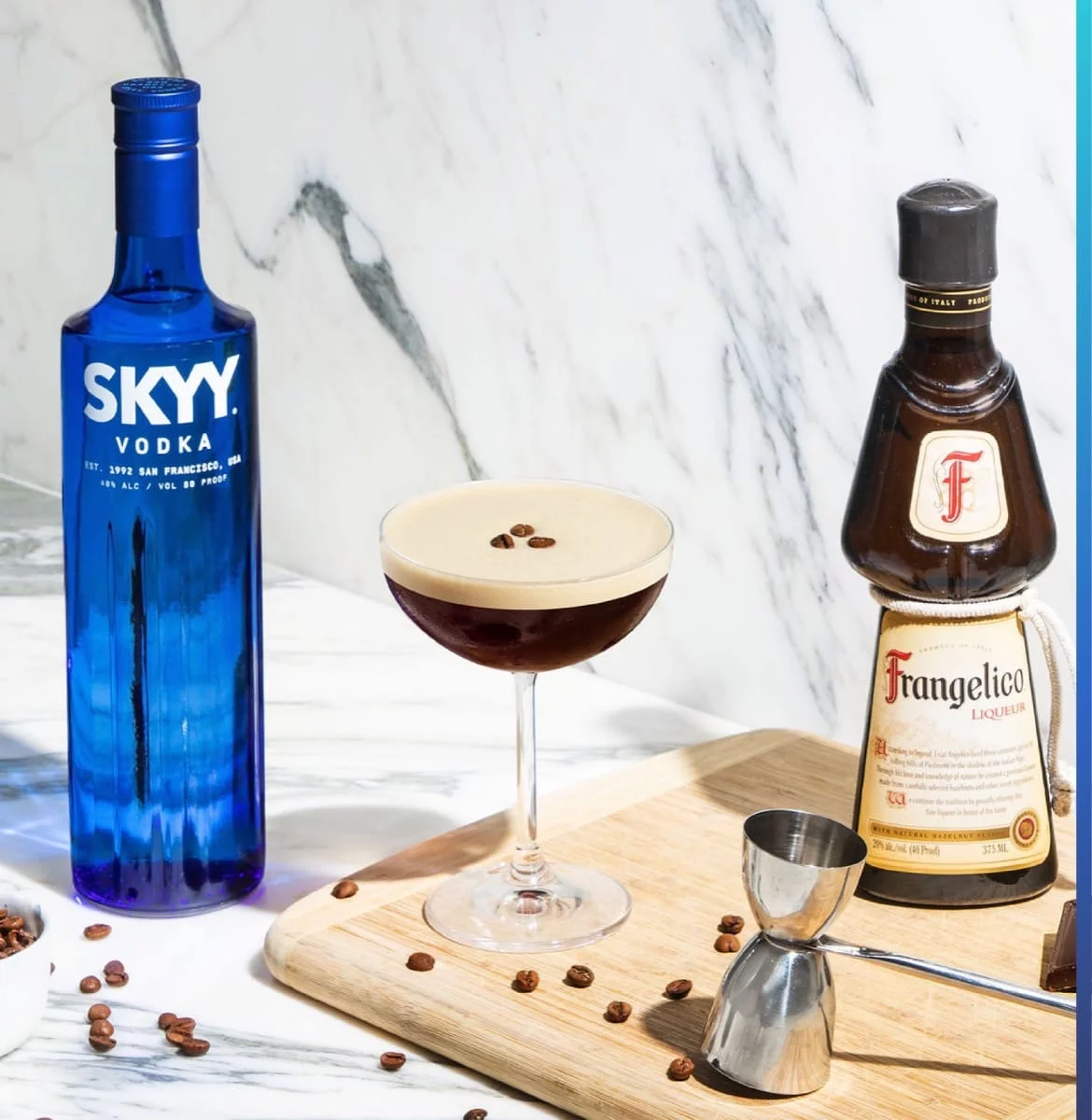 SKYY® HAZELNUT ESPRESSO MARTINI
A true worldwide phenomenon and the unofficial king of modern cocktails. Discover how to make a Hazelnut Espresso Martini cocktail.
INGREDIENTS
2 parts SKYY Vodka
½ part Simple syrup
½ part Frangelico Coffee Liqueur
1 part Freshly brewed espresso
HOW TO MAKE IT
Combine ingredients in a shaker tin. Add ice and shake. Strain into a chilled cocktail glass. Garnish with coffee beans.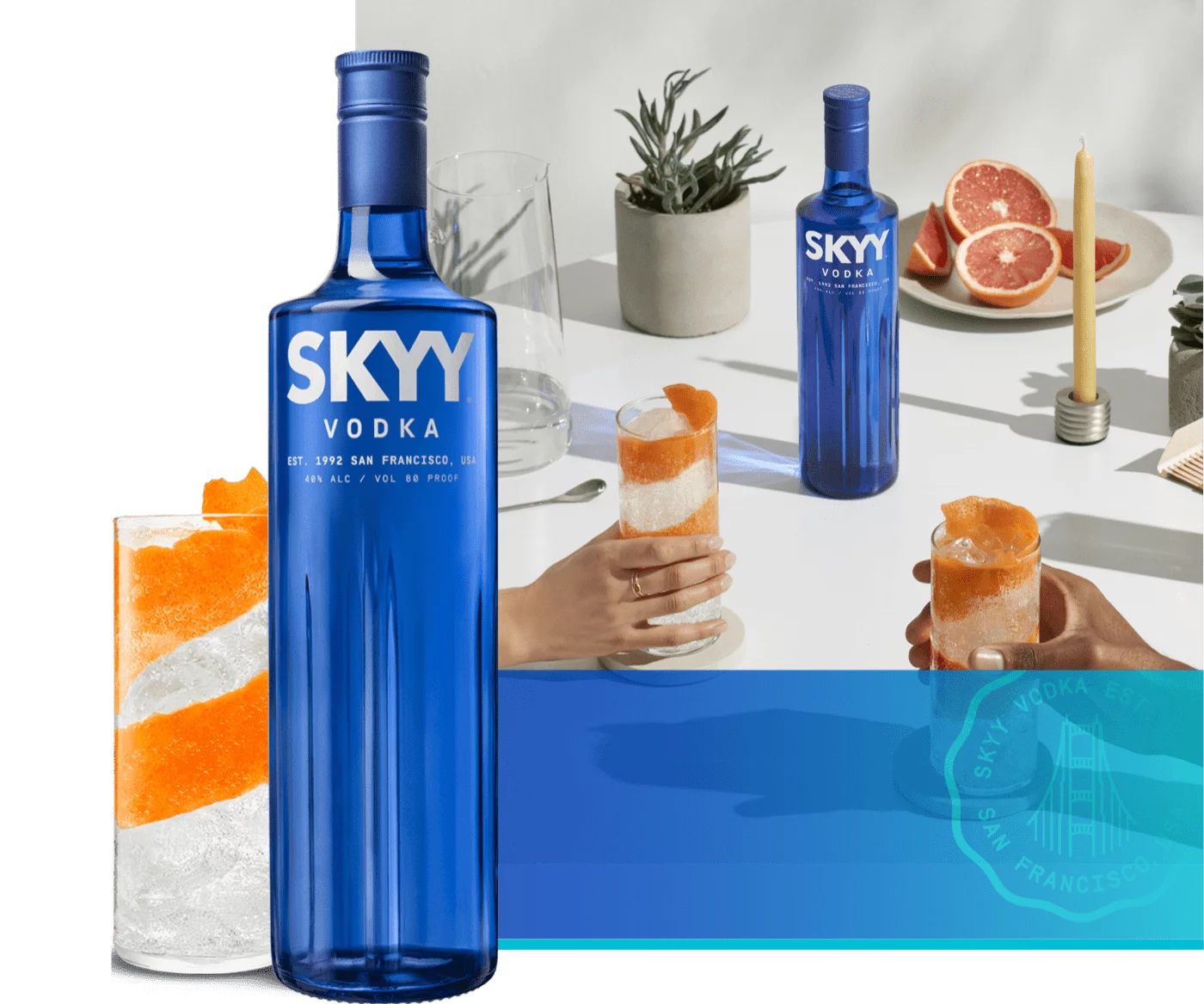 SKYY® VODKA
THE PERFECT VODKA FOR YOUR VODKA & SODA COCKTAIL. MADE WITH WATER ENHANCED BY LOCAL PACIFIC MINERALS FROM THE SAN FRANCISCO BAY.
San Francisco in every drop, SKYY Vodka is made with water enriched with local Pacific minerals from the San Francisco Bay.