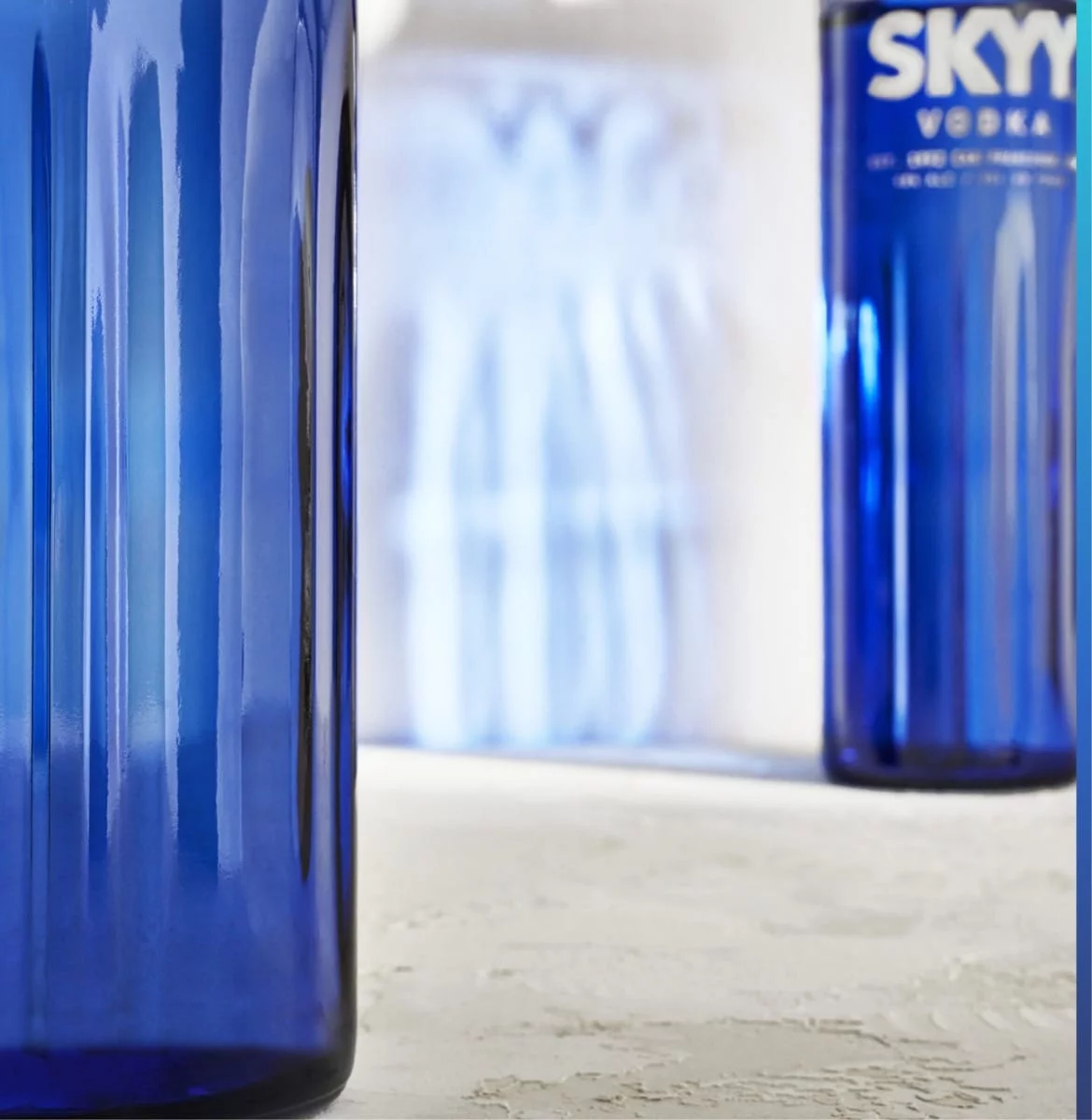 SKYY® 75
With this vodka cocktail we gave our personal twist to the famous French 75, one of the most sophisticated cocktails around. Tangy, bubbly, and a bit botanical, our special twist is the perfect choice to raise your glass to any special moment.
INGREDIENTS
1 sprig Rosemary
½ parts Lemon juice
¼ parts Simple syrup
2 parts SKYY Vodka
Top/float Sparkling wine (prosecco or dry champagne)
Ice for shaking
HOW TO MAKE IT
"Slap" rosemary to express oils/flavours and add to shaker tin. Add remaining ingredients to the shaker except sparkling wine, add ice and shake until chilled. Double strain into coupe, top with sparkling wine to desired wash line. Garnish with rosemary sprig.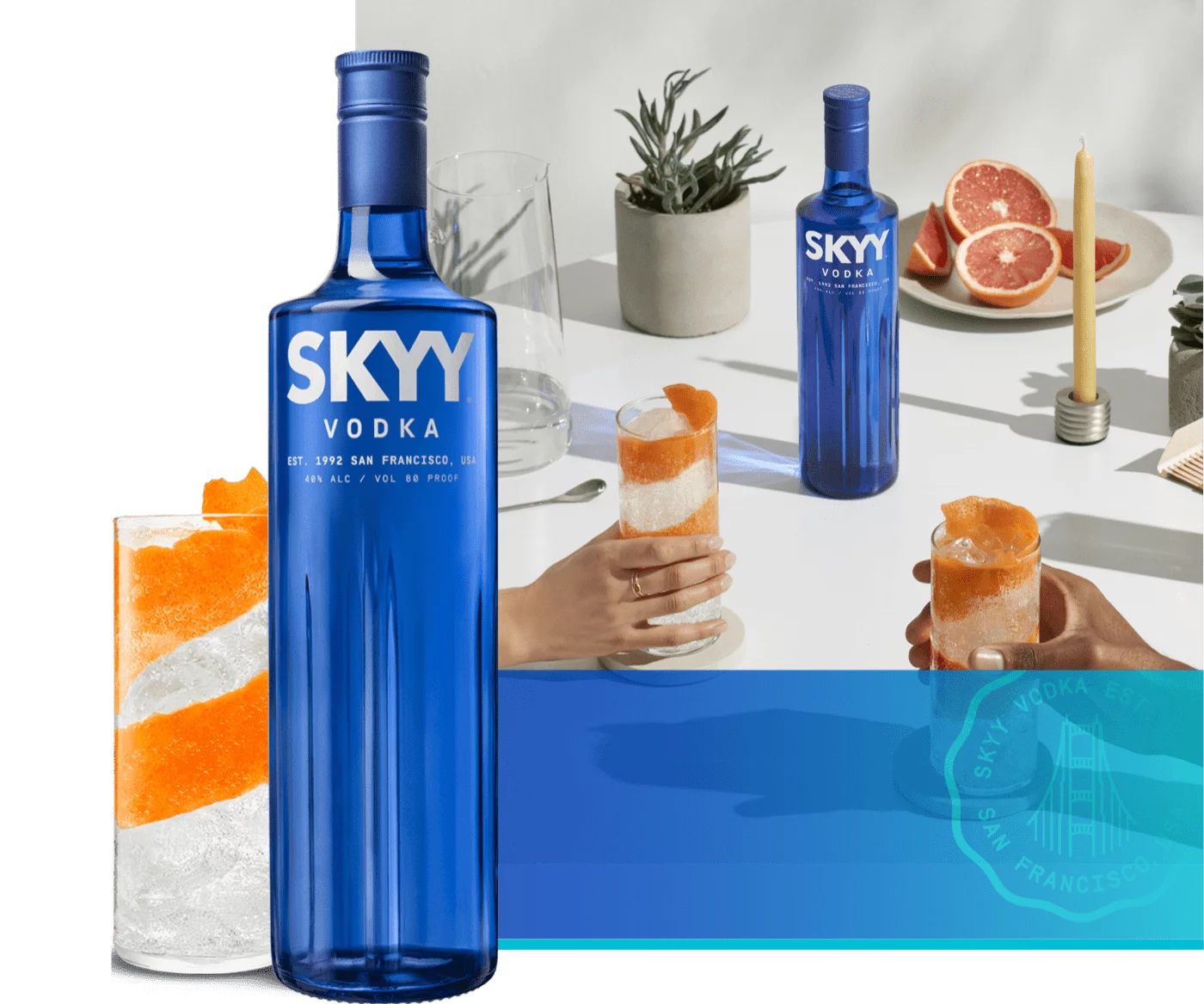 SKYY® VODKA
THE PERFECT VODKA FOR YOUR VODKA & SODA COCKTAIL. MADE WITH WATER ENHANCED BY LOCAL PACIFIC MINERALS FROM THE SAN FRANCISCO BAY.
San Francisco in every drop, SKYY Vodka is made with water enriched with local Pacific minerals from the San Francisco Bay.
Discover SKYY Vodka