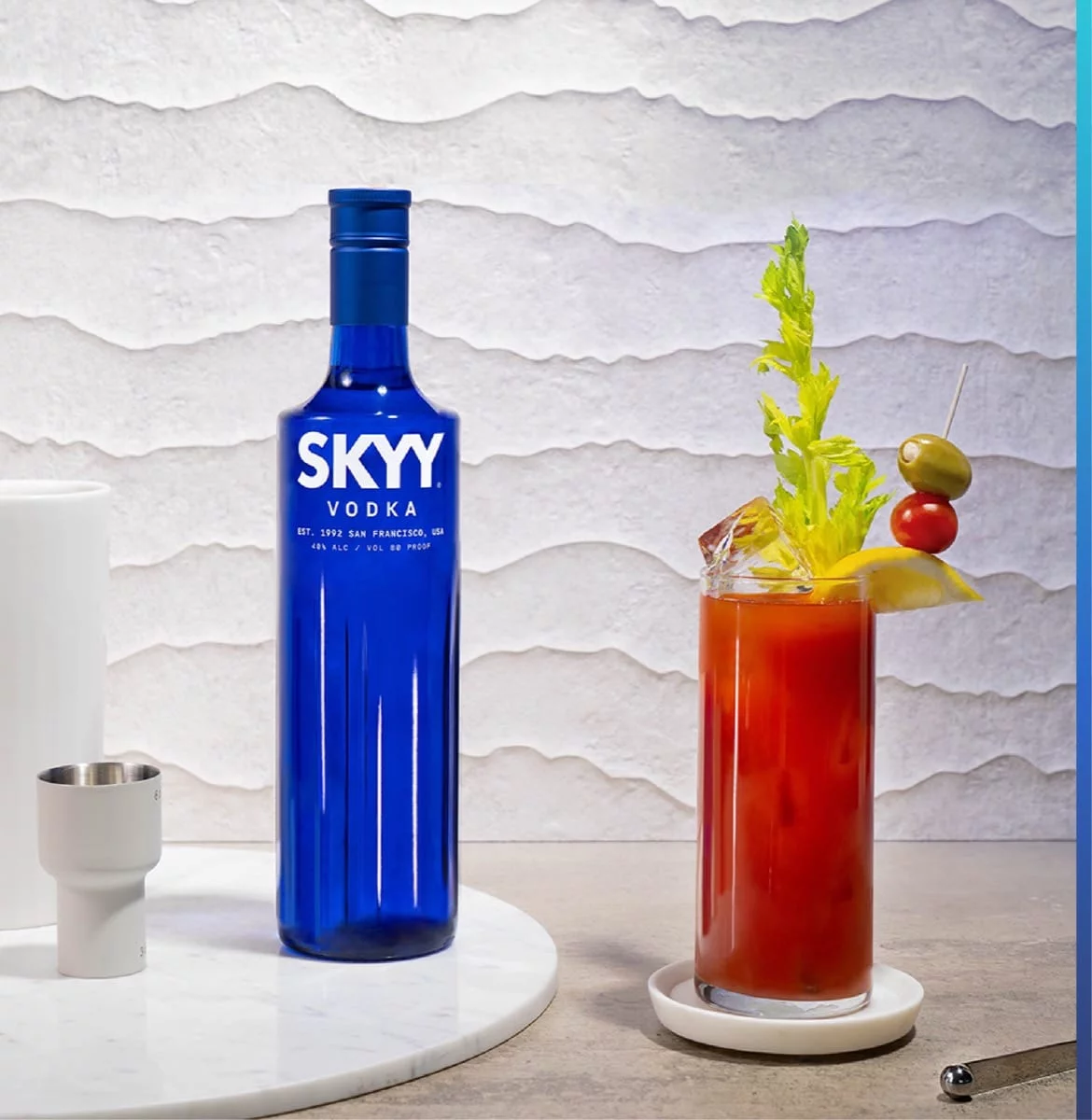 SKYY® CAESAR
The Caesar was invented in Calgary, Alberta, back in 1969. A mix of vodka, clam juice, tomato juice Worcestershire sauce, and celery that is now considered Canada's National Cocktail, a truly cultural icon. Follow the cocktail recipe and enjoy our SKYY Caesar.
INGREDIENTS
2 oz SKYY Vodka
3-5 dashes of hot sauce
3 dashes Worcestershire sauce
1 tbsp. pickle juice
1 cup Clam juice
Lime wedge
Caesar rim seasoning
HOW TO MAKE IT
Wet the rim of your glass with the lime wedge. Place Caesar rim seasoning on a small plate and invert the glass to coat the rim. Fill with ice. Add Worcestershire, pickle juice, hot sauce, and SKYY vodka. Top with Clam juice and stir to combine.
GARNISH
Celery stalk, lemon wedge, cherry tomatoes, olives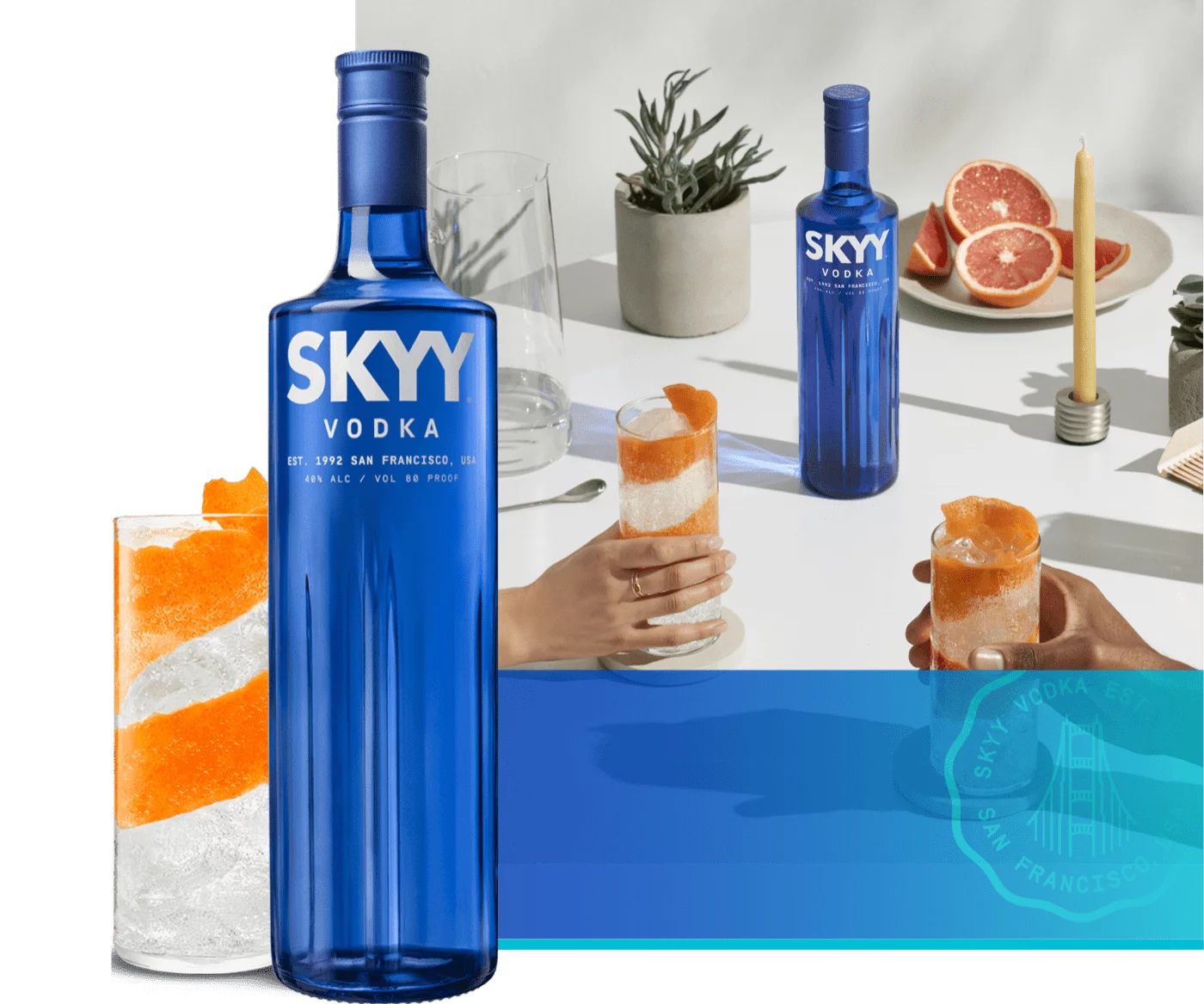 SKYY® VODKA
THE PERFECT VODKA FOR YOUR VODKA & SODA COCKTAIL. MADE WITH WATER ENHANCED BY LOCAL PACIFIC MINERALS FROM THE SAN FRANCISCO BAY.
San Francisco in every drop, SKYY Vodka is made with water enriched with local Pacific minerals from the San Francisco Bay.