SKYY® DIRTY MARTINI
A classic and controversial cocktail, the Dirty Martini is tasty and seductive. According to the legend it originated in 1901 when bartender John E. O'Connor served a Martini with olives brine at the Waldorf Astoria. Discover how to make a Dirty Martini.
INGREDIENTS
1 ½ parts SKYY Vodka
1 part Olive brine
HOW TO MAKE IT
Stir with ice and strain into a chilled Martini cocktail glass. Garnish with a Blue Cheese Stuffed Olive
GARNISH
Blue Cheese Stuffed Olive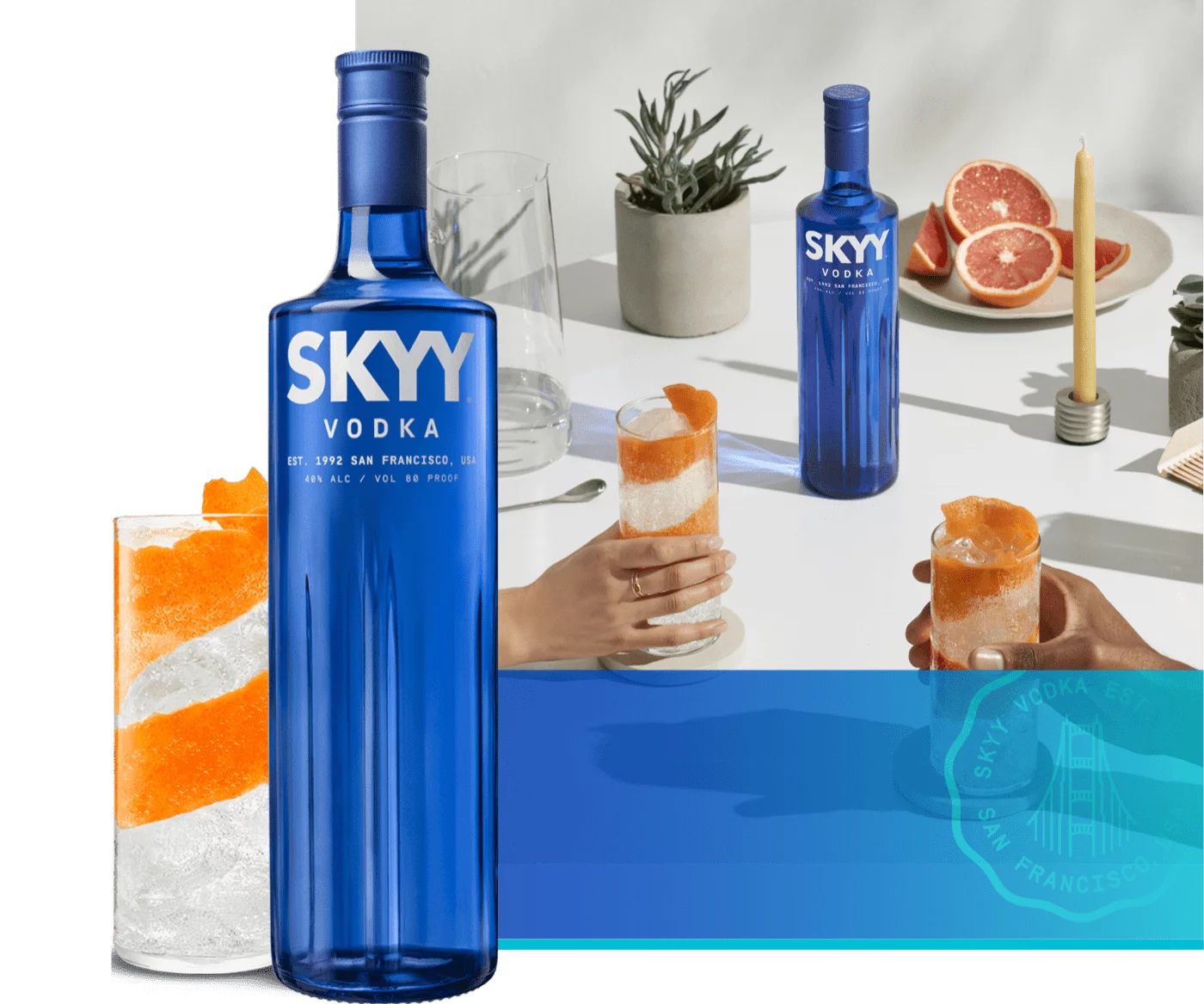 SKYY® VODKA
THE PERFECT VODKA FOR YOUR VODKA & SODA COCKTAIL. MADE WITH WATER ENHANCED BY LOCAL PACIFIC MINERALS FROM THE SAN FRANCISCO BAY.
San Francisco in every drop, SKYY Vodka is made with water enriched with local Pacific minerals from the San Francisco Bay.