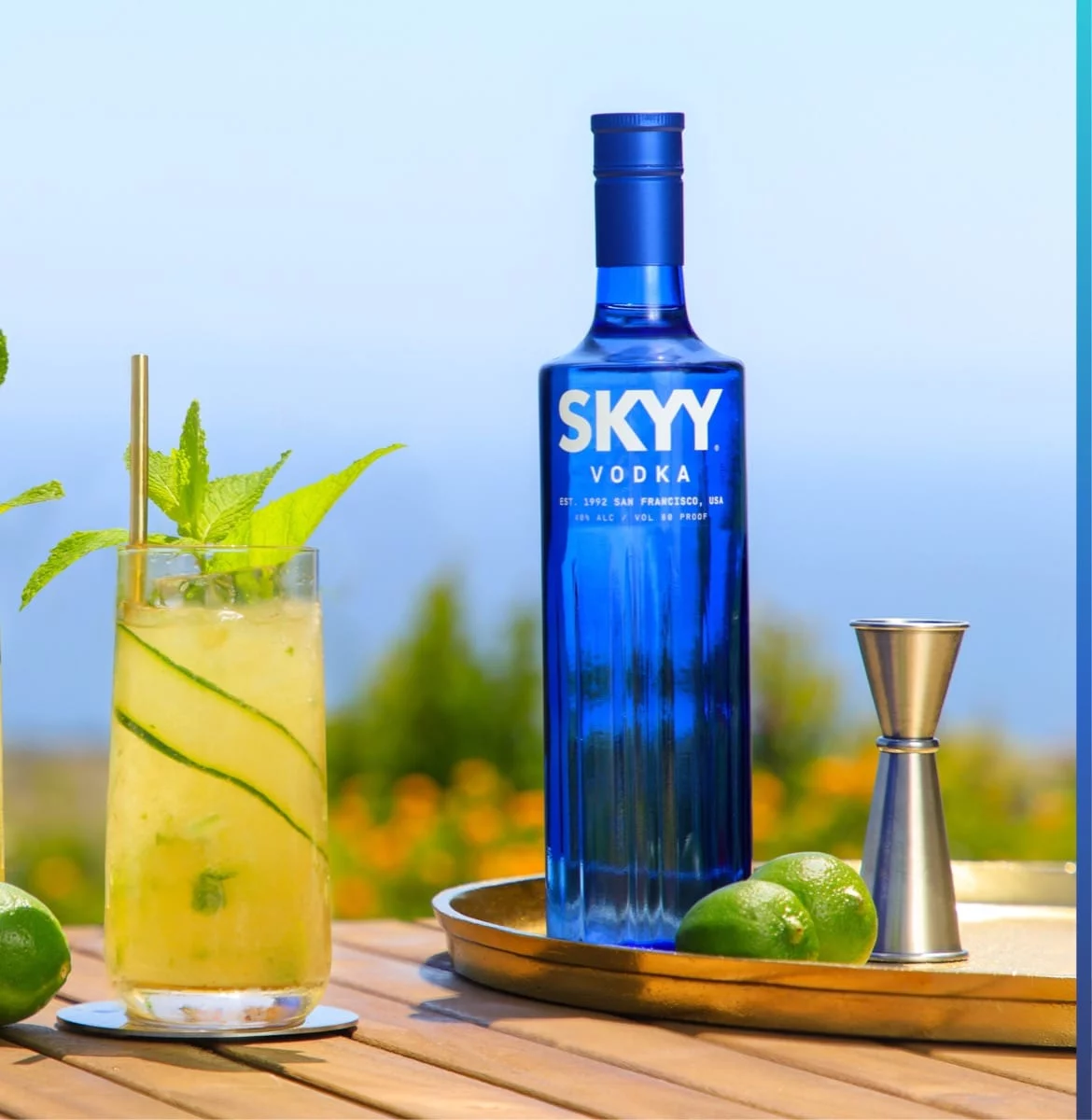 SKYY® MULE
Typically served in a copper mug that captures the chill of the drink, this drink is a perfectly balanced combination of Vodka, spicy ginger beer and lime juice. Discover how to make a SKYY Mule.
INGREDIENTS
2 parts SKYY Vodka
½ part lime juice
Top with ginger beer
HOW TO MAKE IT
Build in a copper mug. Add ice and stir. Garnish with a lime wedge.
GARNISH
Lime wedge and mint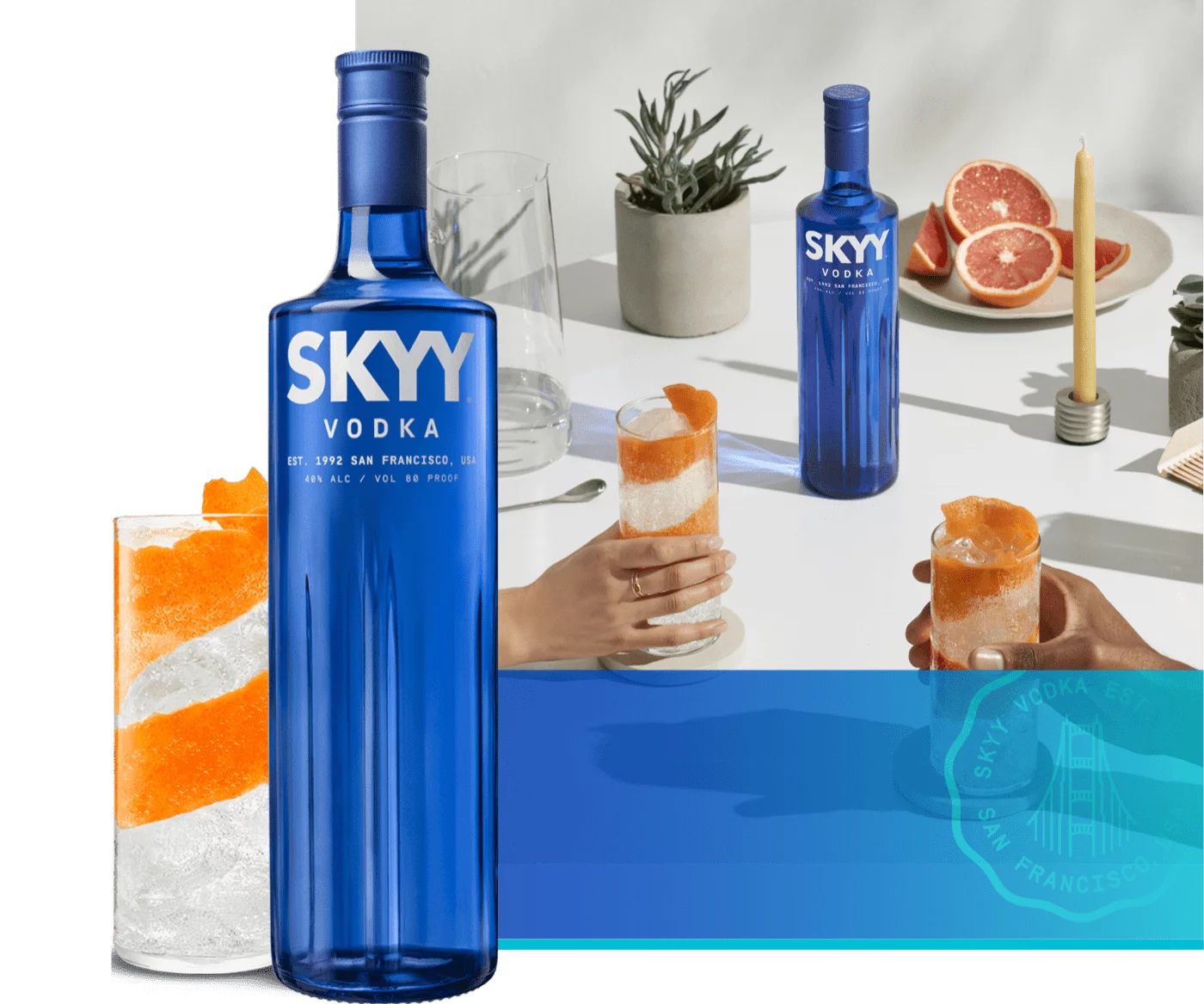 SKYY® VODKA
THE PERFECT VODKA FOR YOUR VODKA & SODA COCKTAIL. MADE WITH WATER ENHANCED BY LOCAL PACIFIC MINERALS FROM THE SAN FRANCISCO BAY.
San Francisco in every drop, SKYY Vodka is made with water enriched with local Pacific minerals from the San Francisco Bay.
Discover SKYY Vodka