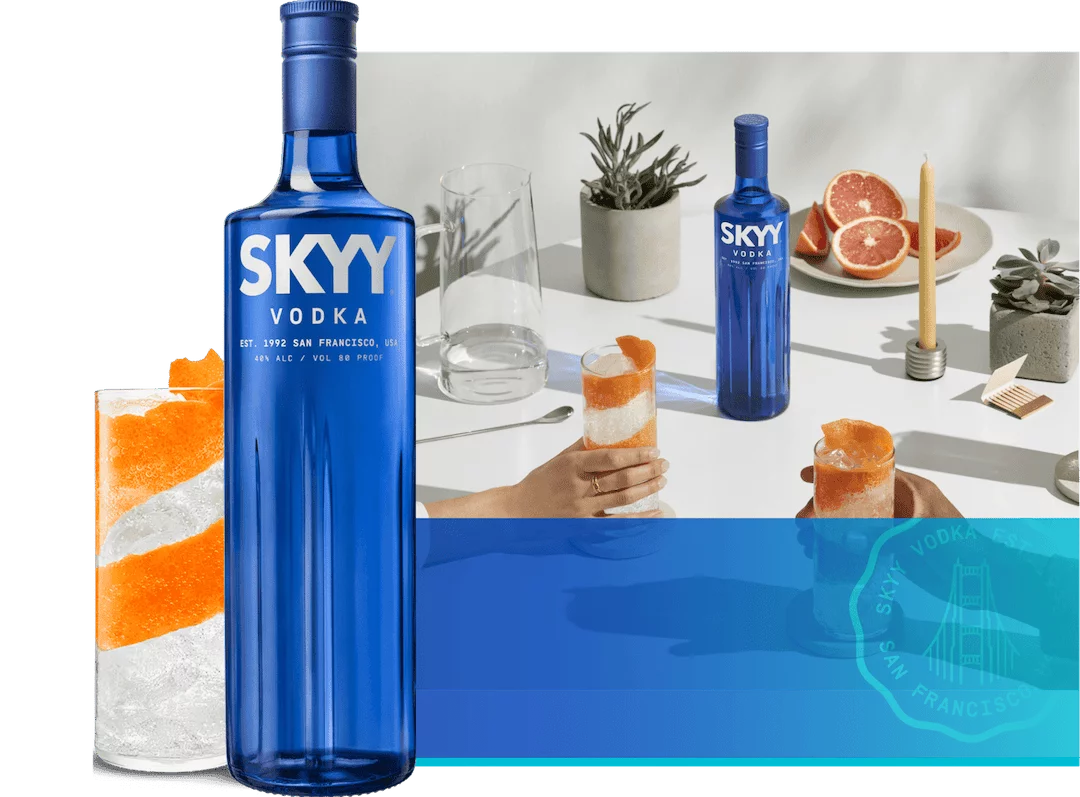 THE PERFECT VODKA FOR YOUR VODKA & SODA COCKTAIL.
SKYY Vodka is made with water enriched with local Pacific minerals from the San Francisco Bay.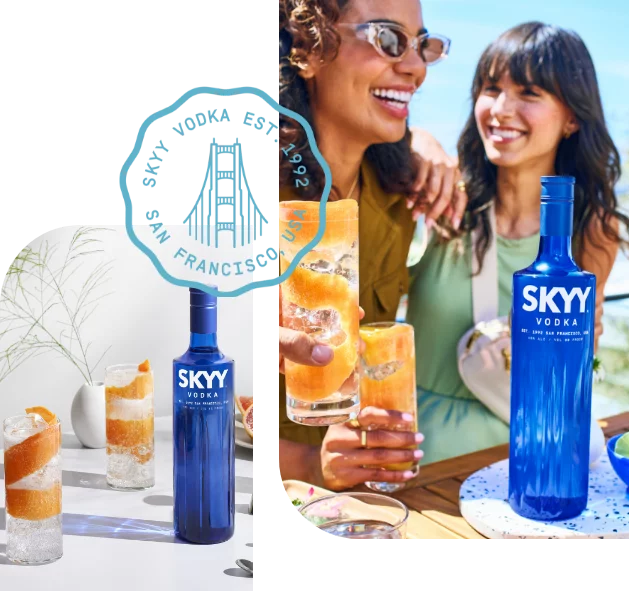 PRODUCTS:
SKYY® VODKA
FLAVOURS
SKYY's range of unique products offer a variety of distinctive flavours: whether you want to keep it simple or are looking for your favourite fruity Infusions, SKYY has you covered.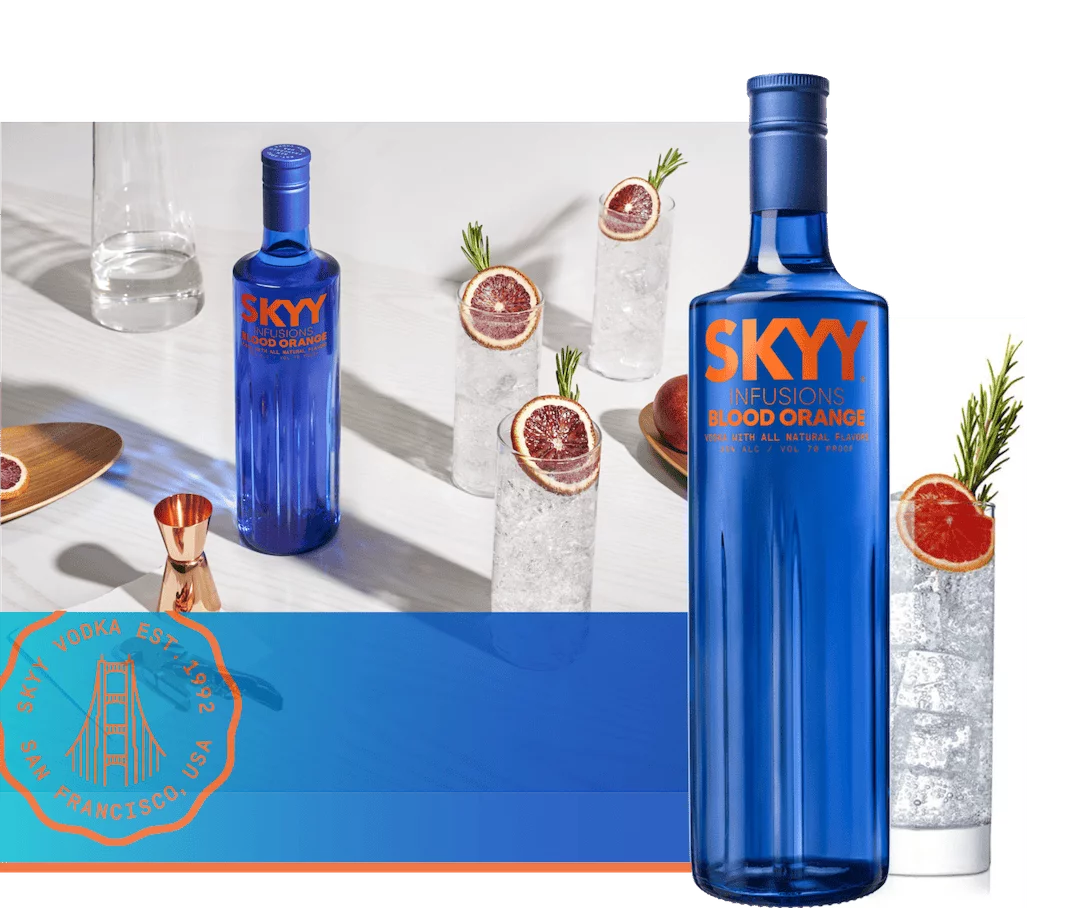 SKYY
INFUSIONS®
BLOOD ORANGE
DELIGHTFULLY SMOOTH BLOOD ORANGE INFUSED VODKA.
Clear and smooth with a zesty blood orange finish.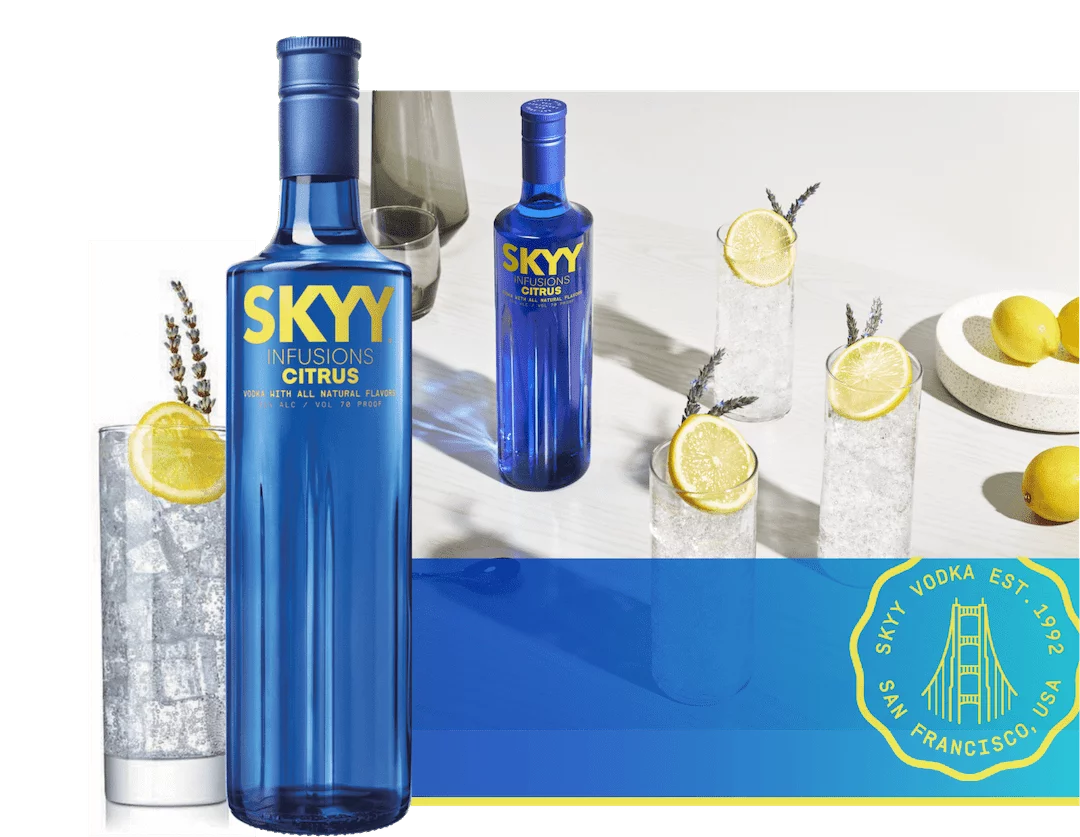 SKYY
INFUSIONS®
CITRUS
AN EXCEPTIONALLY SMOOTH CITRUS INFUSED VODKA.
Bold and juicy citrus flavour enhances the clean finish of SKYY Vodka. Ideal for light cocktails and spritzes.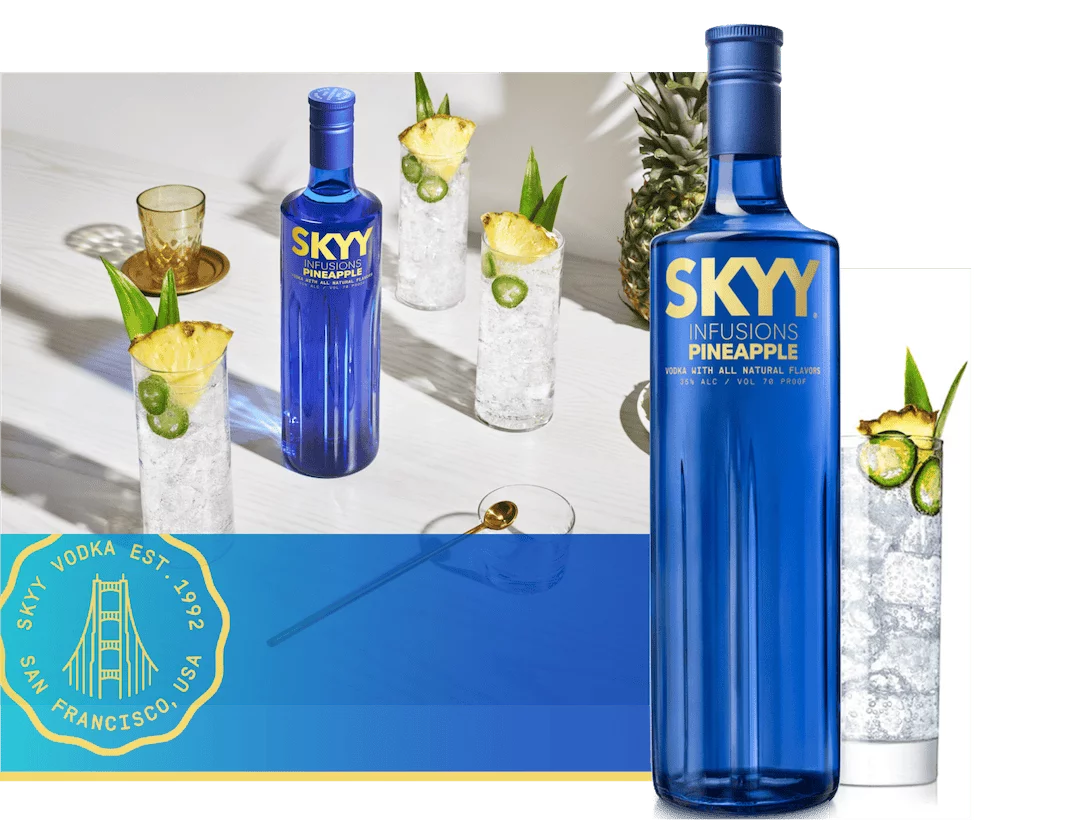 SKYY
INFUSIONS®
PINEAPPLE
SMOOTH, SWEET AND TANGY PINEAPPLE INFUSED VODKA.
SKYY Vodka with the vibrant juiciness and tropical tartness of real pineapple. Perfect for your favorite fruit-forward cocktails.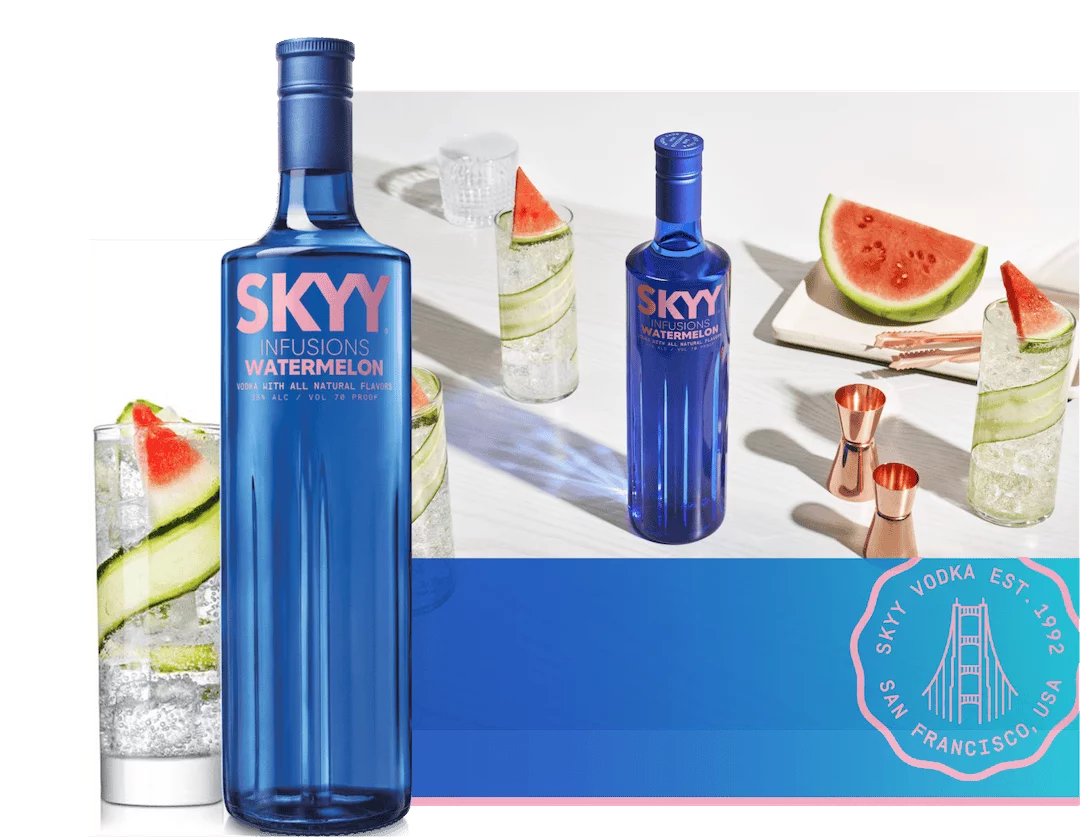 SKYY
INFUSIONS®
WATERMELON
VODKA INFUSED WITH SWEET YET REFRESHING WATERMELON FLAVOUR.
The pure taste of fresh Watermelon. A go-to for summer cocktails.