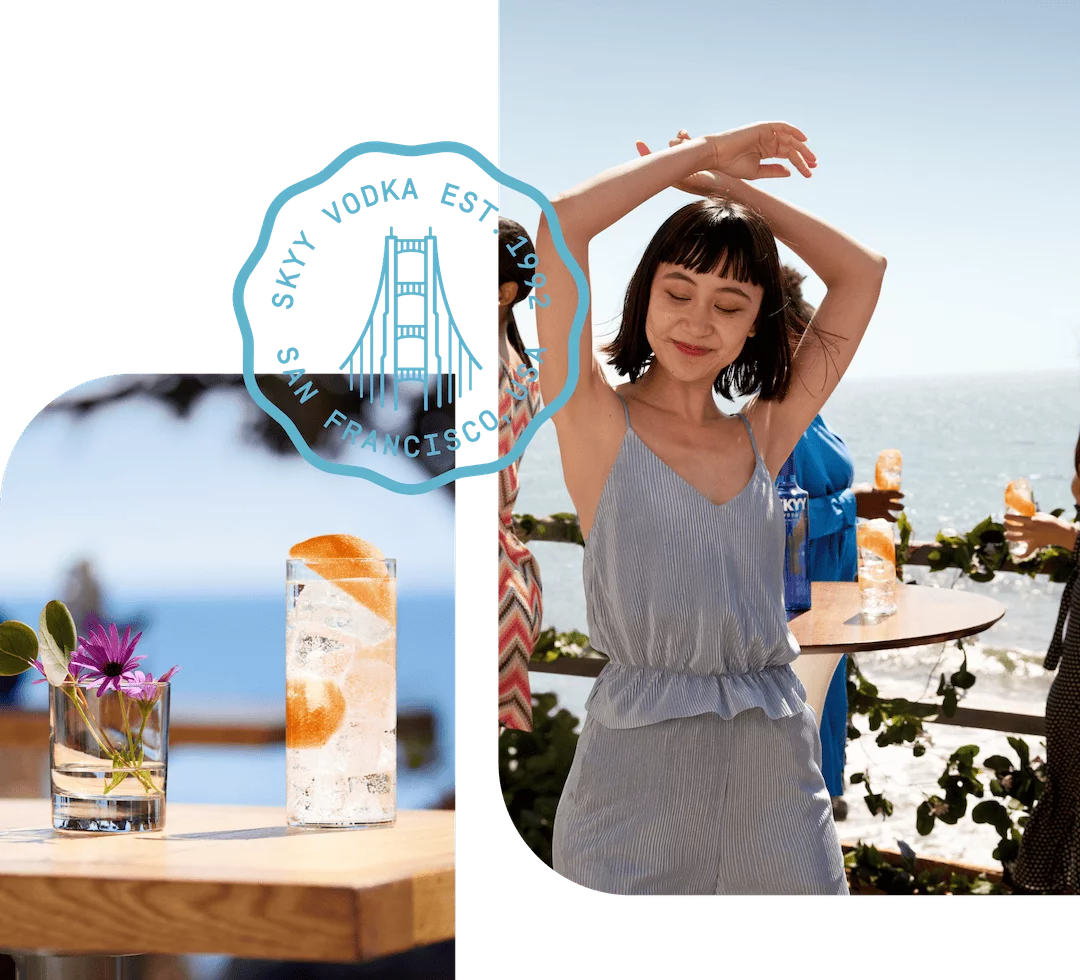 SKYY® VODKA COCKTAILS
Because of its pure flavour, SKYY Vodka easily takes on the character of a drink.
Fruity, refreshing, spicy, herbal… what do you feel like today? Here are all our favourite vodka cocktails selections for any occasion and season.
Pick your favourite and surprise your guests. Cheers!
Classic cocktails
Learn about our classic cocktails with SKYY Vodka.
Easy mixers
You just have to keep it simple. Discover our easy mixers with vodka.
Fruity cocktails
Enter our fruity summer paradise with our drink recipes.
Summer cocktails
Beat the heat with our refreshing selection of vodka cocktails.
Fall cocktails
Autumn calls for rich, all-rounded choices.
Winter cocktails
Oh baby, it's cold outside! Warm it up with our winter vodka drinks.
Holiday cocktails
Surprise your guests with our festive inspired SKYY cocktails.