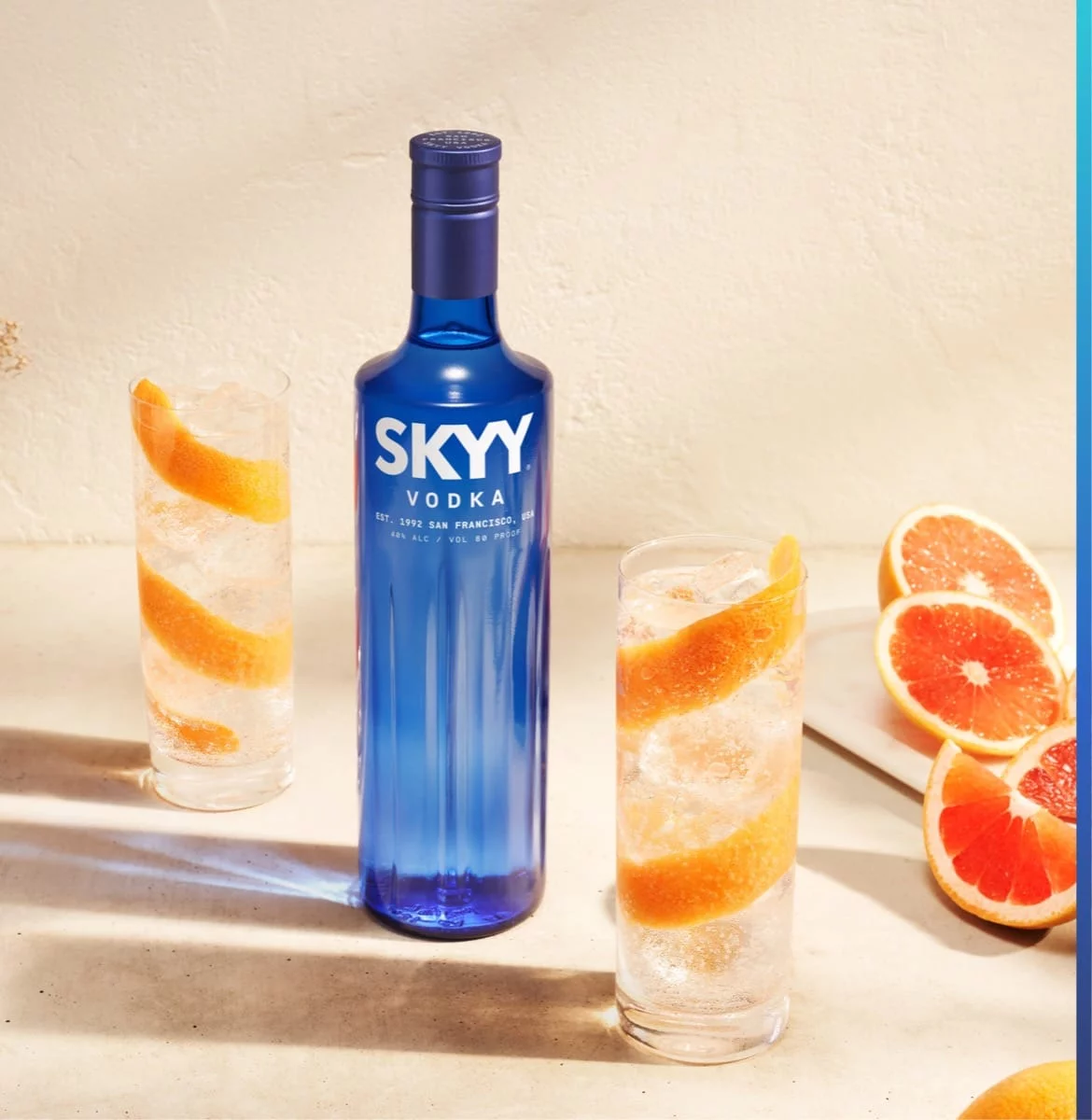 SKYY® VODKA & SODA
SKYY Vodka's unique characteristics release an unmistekable citrus flavour from the grapefruit garnish, perfectly counterbalancing its bitterness, resulting in a smooth and memorable taste experience. Simple and easy to make, it will disappoint no one: this is how you make a Vodka & Soda.
INGREDIENTS
1 ½ parts SKYY Vodka
4 ½ parts Soda
Cubed ice
HOW TO MAKE IT
Fill a highball glass with cubed ice. Add 1 ½ parts of SKYY Vodka. Top with soda. Squeeze the grapefruit peel over the top and add to the cocktail as garnish.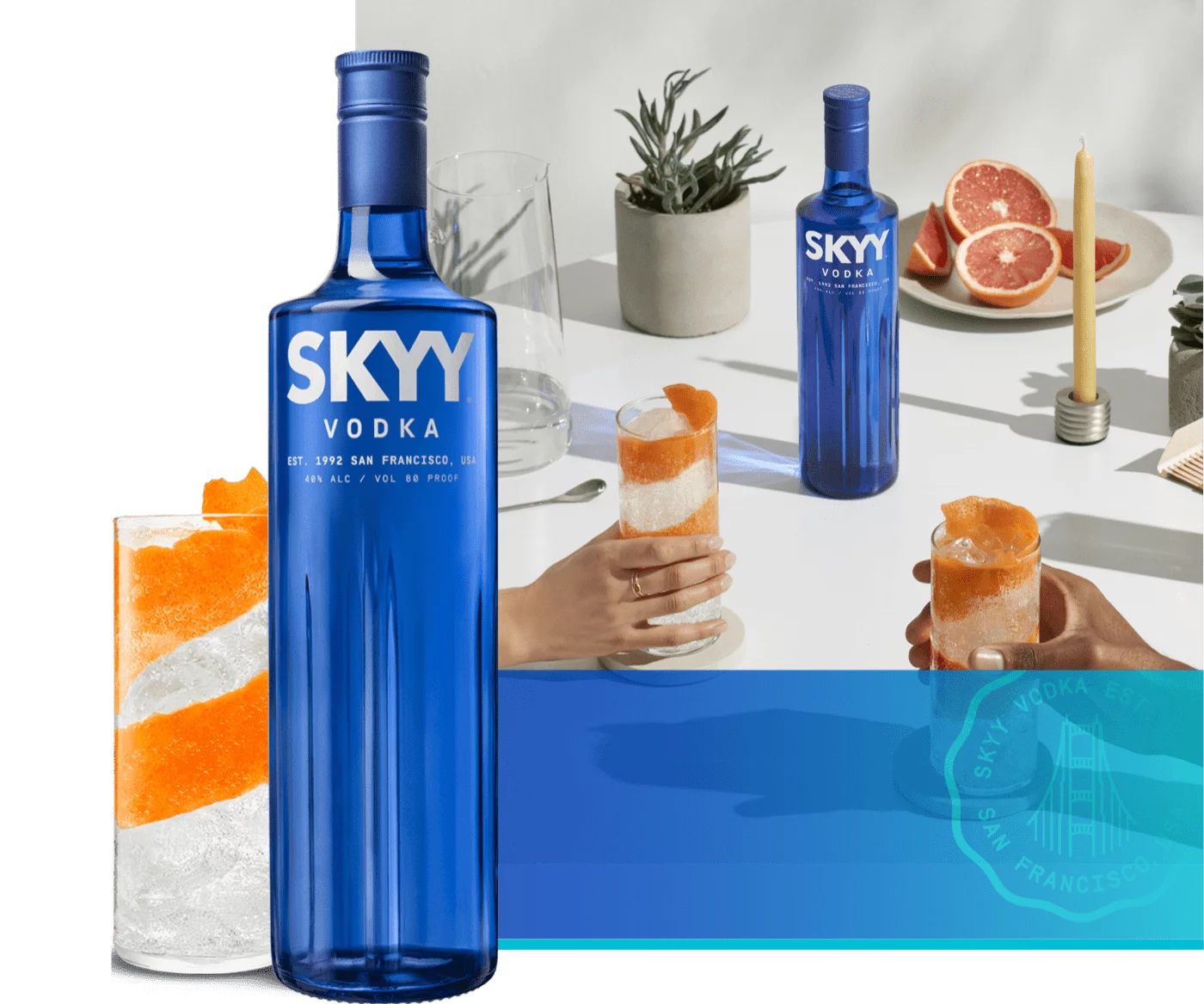 SKYY® VODKA
THE PERFECT VODKA FOR YOUR VODKA & SODA COCKTAIL. MADE WITH WATER ENHANCED BY LOCAL PACIFIC MINERALS FROM THE SAN FRANCISCO BAY.
San Francisco in every drop, SKYY Vodka is made with water enriched with local Pacific minerals from the San Francisco Bay.