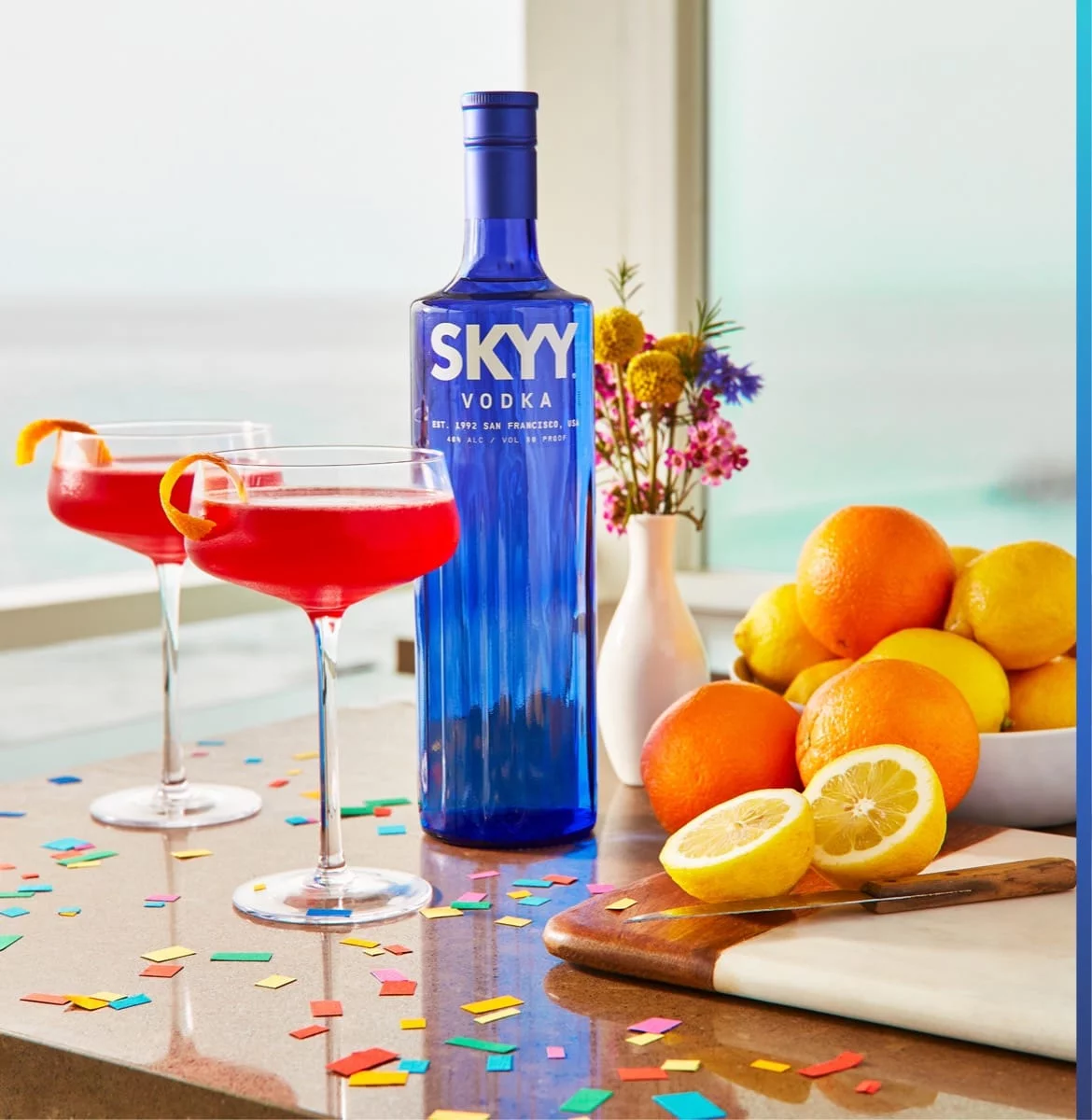 SKYY® GRAND COSMOPOLITAN
The cosmopolitan cocktail, typically referred to as the "cosmo," gained popularity during the 1990s. The combination of vodka, orange liqueur, lime juice, and cranberry juice have made it a timeless classic. Discover how to make a Cosmopolitan.
INGREDIENTS
1 ½ parts SKYY Vodka
1 part Grand Marnier
½ part lime juice
¼ part cranberry juice
HOW TO MAKE IT
Shake with ice and strain into a cocktail glass.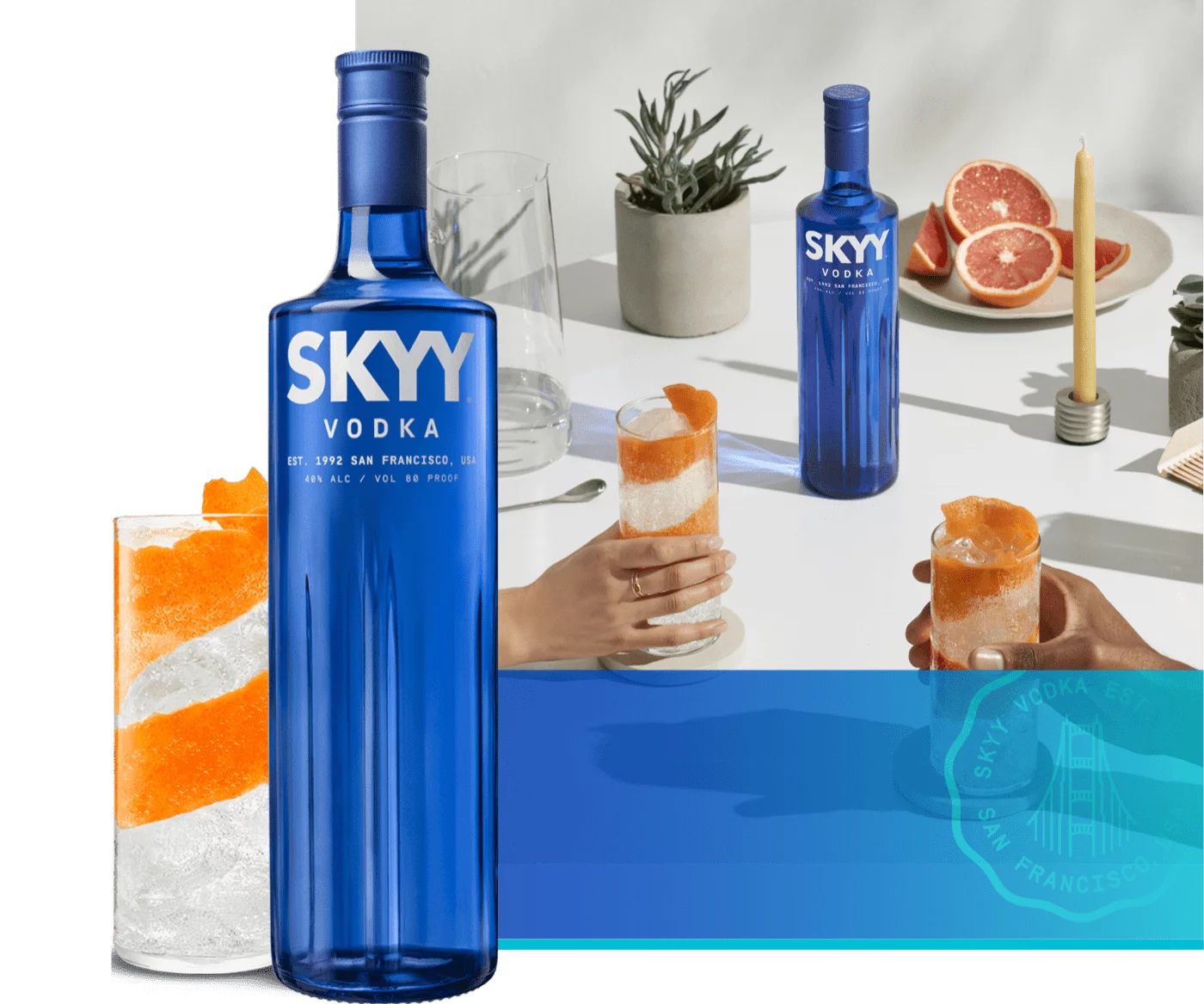 SKYY® VODKA
THE PERFECT VODKA FOR YOUR VODKA & SODA COCKTAIL. MADE WITH WATER ENHANCED BY LOCAL PACIFIC MINERALS FROM THE SAN FRANCISCO BAY.
San Francisco in every drop, SKYY Vodka is made with water enriched with local Pacific minerals from the San Francisco Bay.
Discover SKYY Vodka