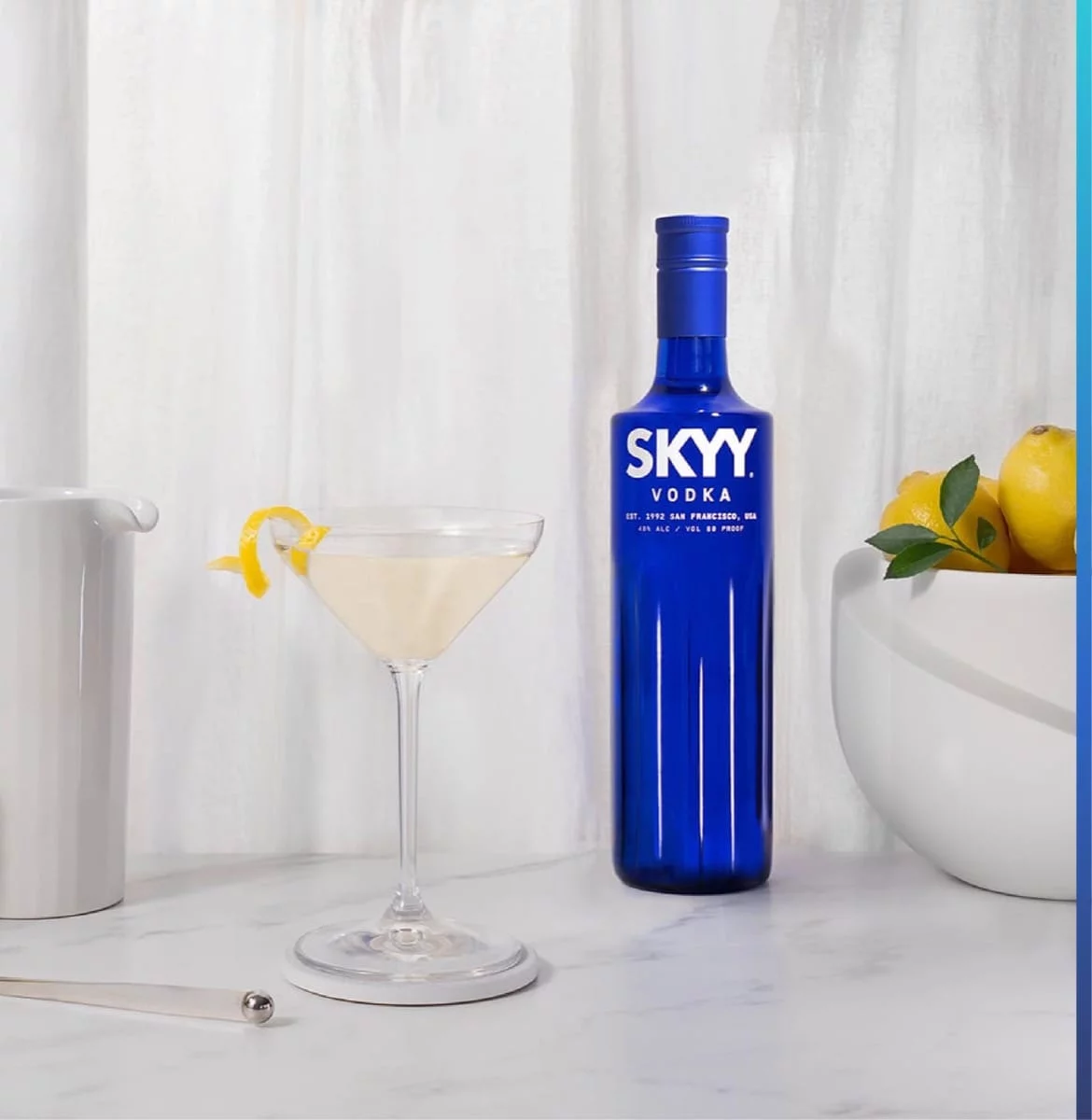 SKYY® CLASSIC MARTINI
Some vodka cocktails will never go out of style and the Martini is one of them. If you're into the beauty of simplicity, then chances are a classic martini is up there among your very favorite cocktails. This isn't only James Bond's favorite: it is strongly linked to our SKYY history as it was the drink that inspired our visionary creator to produce our beloved liquid. Find more in our history section!
INGREDIENTS
2 parts SKYY Vodka
1 part Cinzano Dry
HOW TO MAKE IT
Stir with ice and strain into a chilled Martini cocktail glass.
GLASS
Martini cocktail glass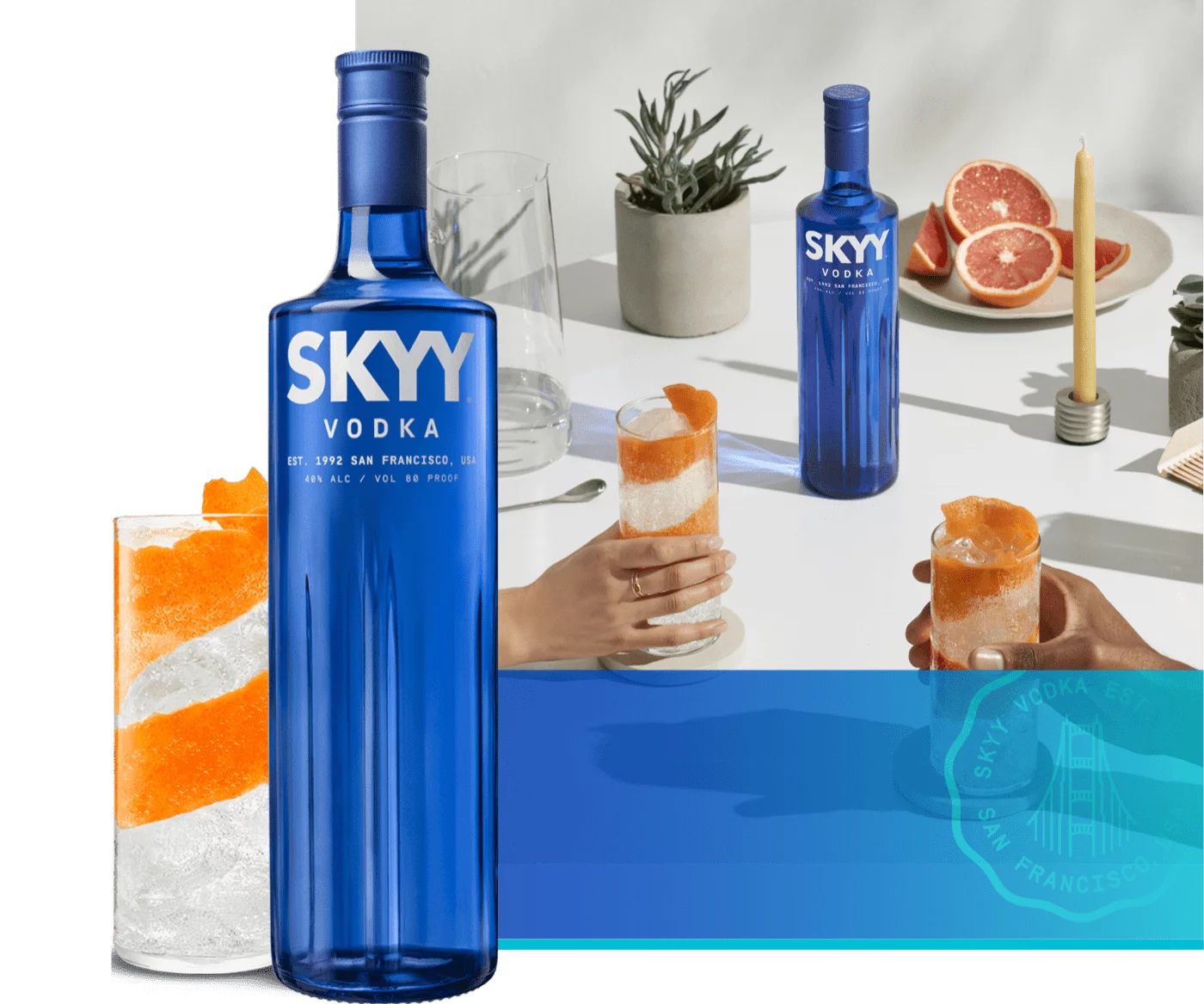 SKYY® VODKA
THE PERFECT VODKA FOR YOUR VODKA & SODA COCKTAIL. MADE WITH WATER ENHANCED BY LOCAL PACIFIC MINERALS FROM THE SAN FRANCISCO BAY.
San Francisco in every drop, SKYY Vodka is made with water enriched with local Pacific minerals from the San Francisco Bay.
Discover SKYY Vodka