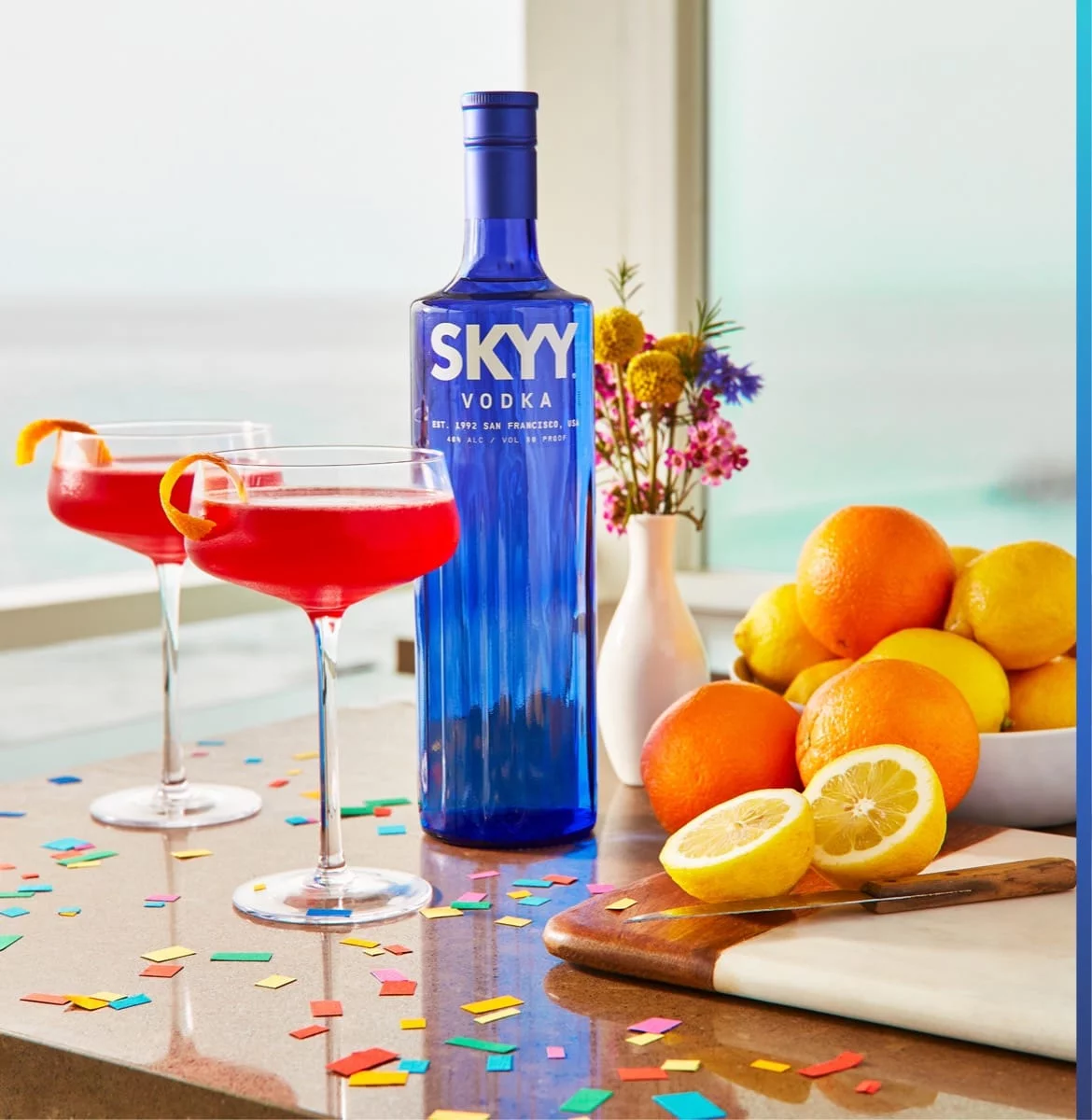 SKYY® CAMPING OUT COSMO
Our number 1 reco for an at-home cocktail with vodka to indulge in during the colder months.
INGREDIENTS
1.5 parts SKYY Vodka
0.5 parts Triple Sec
0.25 parts Amaretto
0.75 parts fresh cranberry juice
0.5 parts fresh lemon juice
0.25 Tsp Allspice Dram
HOW TO MAKE IT
Shake hard for about 20 seconds and fine strain into a coupe style glass. Garnish with an orange twist and a little grated cinnamon.
GARNISH
Orange twist, grated cinnamon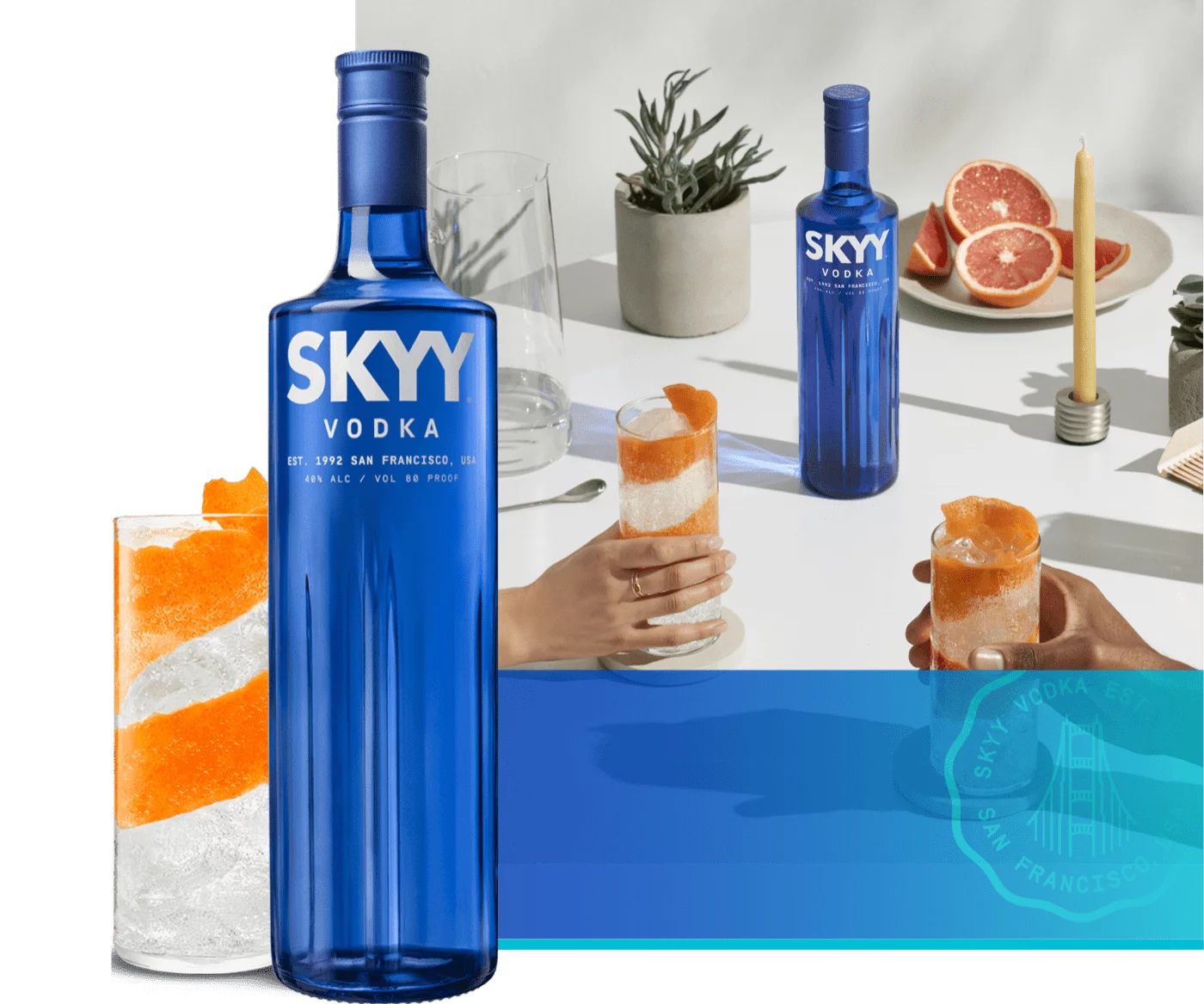 SKYY® VODKA
THE PERFECT VODKA FOR YOUR VODKA & SODA COCKTAIL. MADE WITH WATER ENHANCED BY LOCAL PACIFIC MINERALS FROM THE SAN FRANCISCO BAY.
San Francisco in every drop, SKYY Vodka is made with water enriched with local Pacific minerals from the San Francisco Bay.