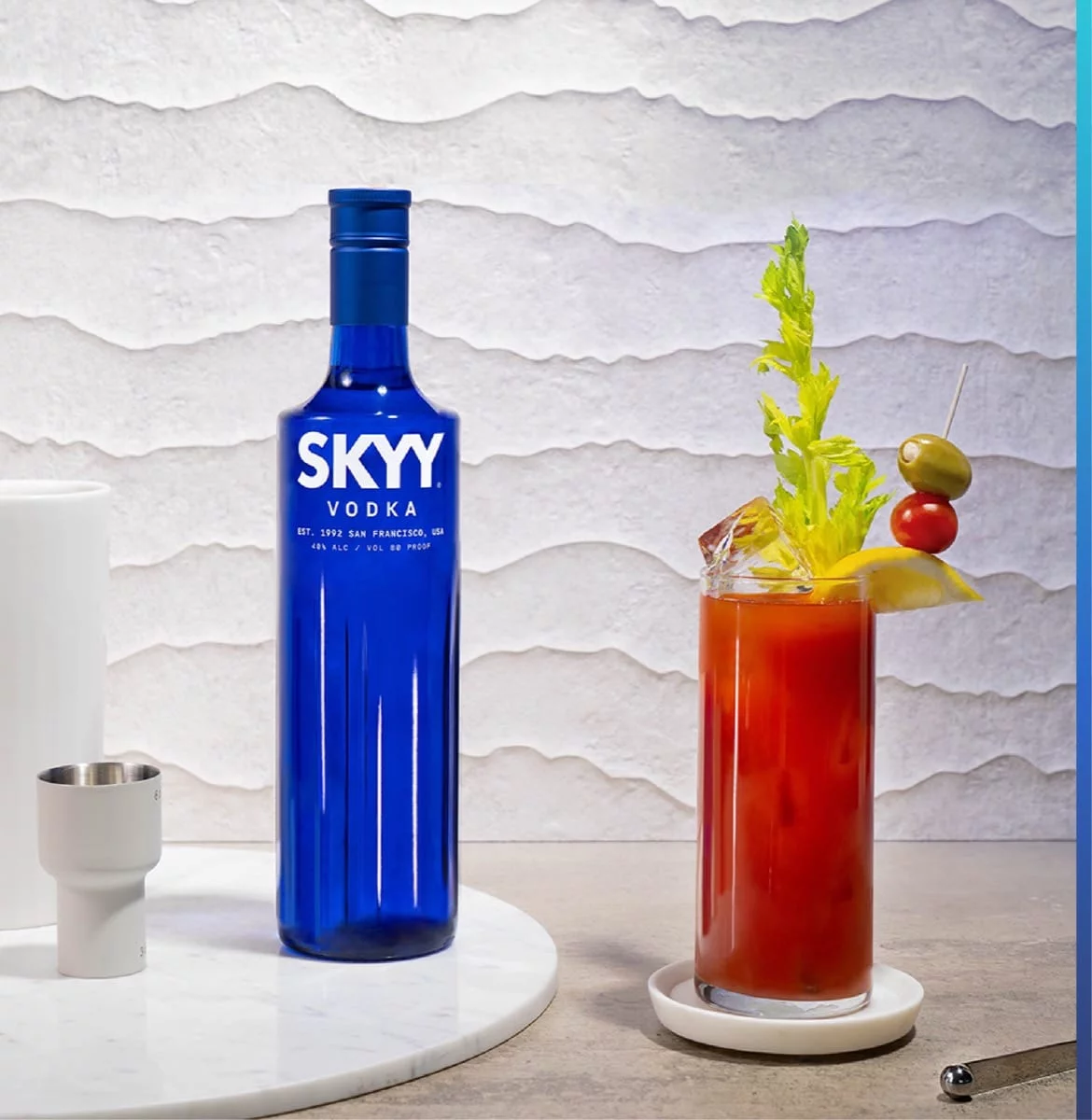 SKYY® BLOODY MARY
It was back in the 1920s when Fernand Petiot, an American bartender at Harry's New York Bar in Paris, mixed up equal parts of tomato juice and vodka. He had no idea that his creation would become world famous. Follow the cocktail recipe and enjoy our deliciously balanced SKYY Bloody Mary.
INGREDIENTS
2 parts SKYY Vodka
4 parts tomato juice
¼ part lemon juice
4 dashes Worcestershire Sauce
2 dashes hot sauce
Pinch of salt and pepper
HOW TO MAKE IT
Add dashes of Worcestershire Sauce, hot sauce and salt and pepper into highball glass, then pour all ingredients into highball with ice cubes. Stir gently. Garnish with celery stalk, lemon wedge, cherry tomatoes and olives.
GARNISH
Celery stalk, lemon wedge, cherry tomatoes, olives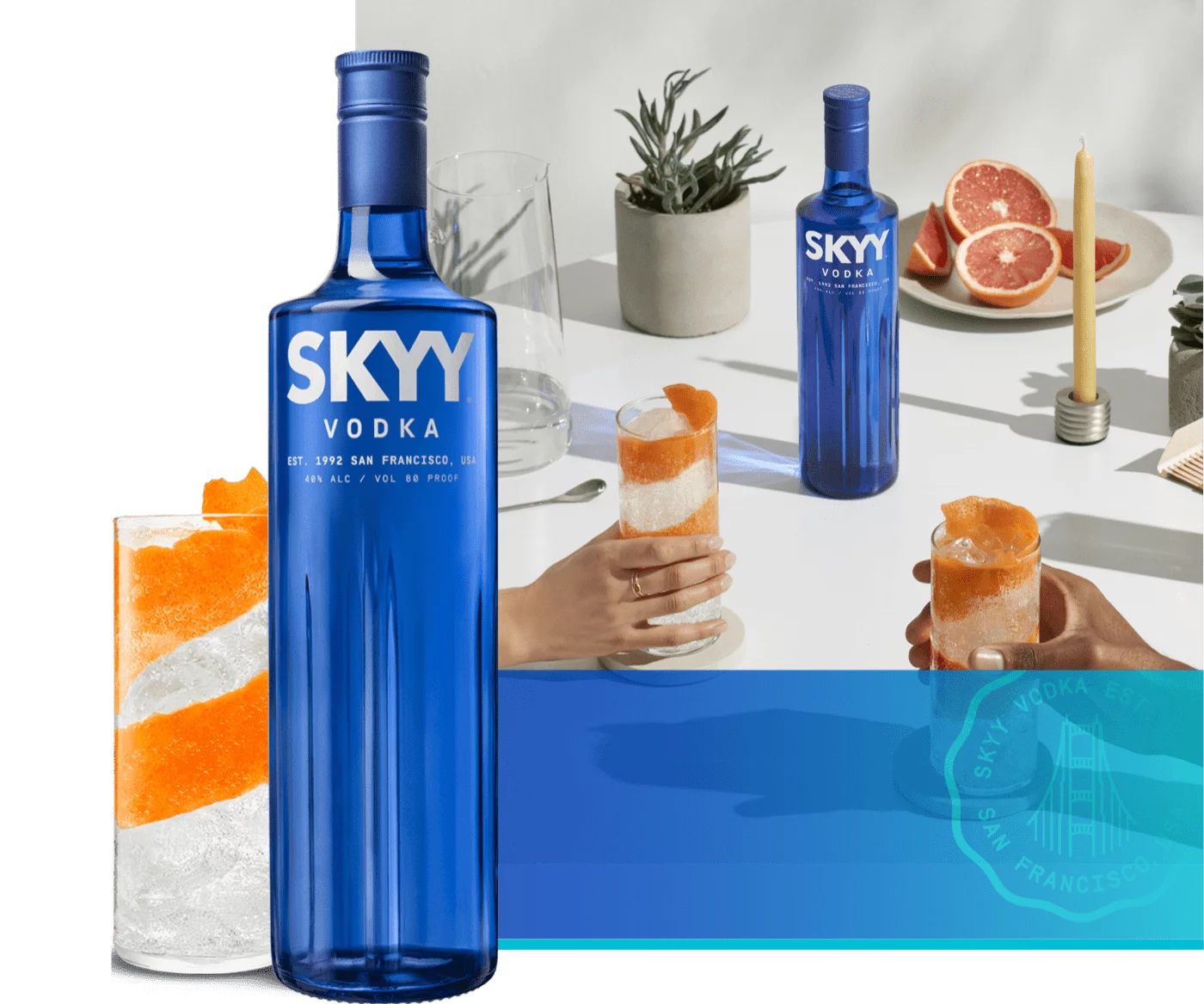 SKYY® VODKA
THE PERFECT VODKA FOR YOUR VODKA & SODA COCKTAIL. MADE WITH WATER ENHANCED BY LOCAL PACIFIC MINERALS FROM THE SAN FRANCISCO BAY.
San Francisco in every drop, SKYY Vodka is made with water enriched with local Pacific minerals from the San Francisco Bay.
Discover SKYY Vodka