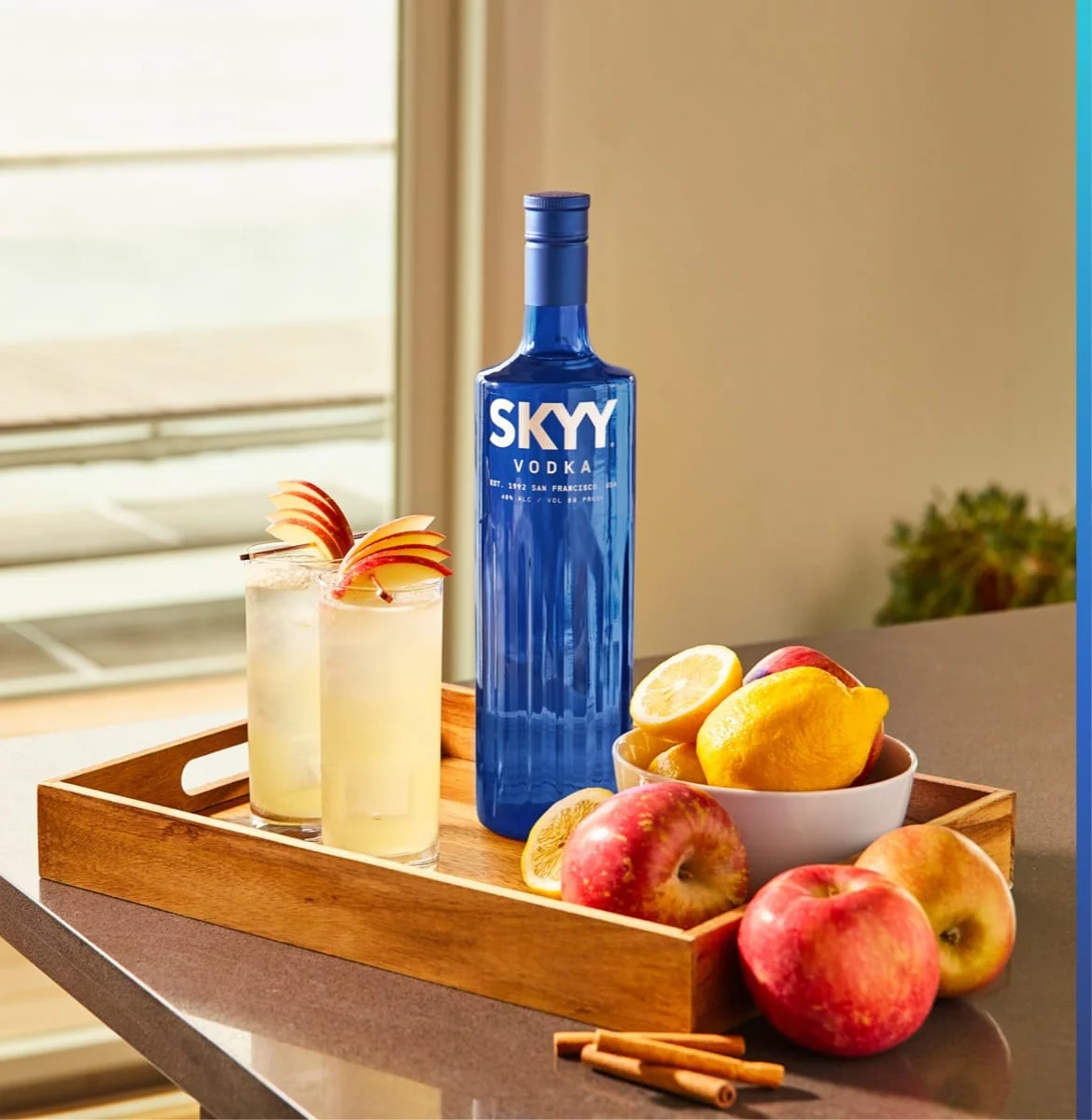 SKYY® 1st DAY OF FALL
Indulge yourself in one of the star flavours of fall: apple!
INGREDIENTS
1.5 parts SKYY Vodka
.75 fresh lemon juice
.5 parts syrup
Top with sparkling apple cider
HOW TO MAKE IT
Add SKYY, lemon juice, and simple syrup into a shaker tin and give it a quick shake. Strain into a Collins glass filled with ice, top off with sparkling apple cider. Garnish and enjoy.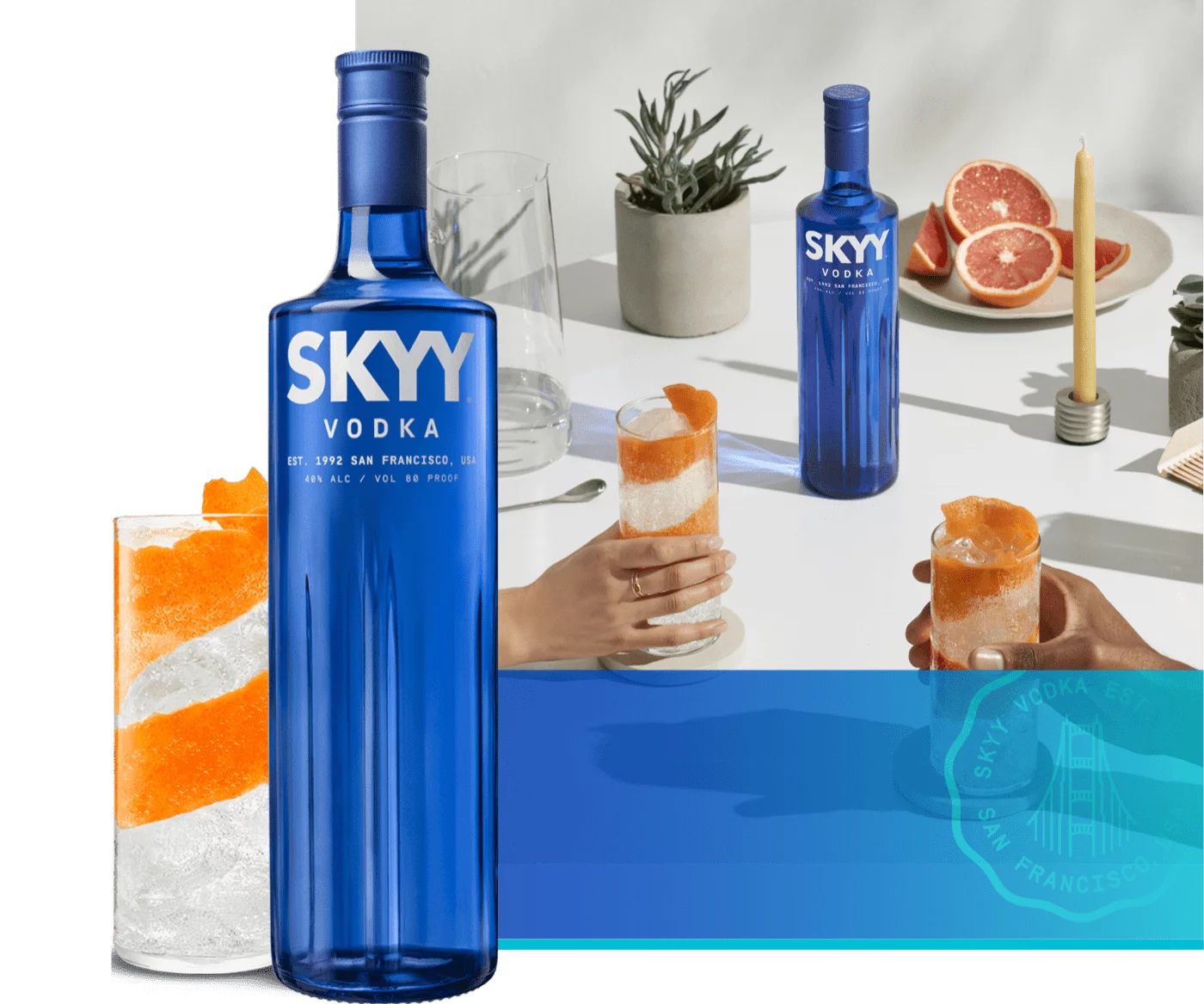 SKYY® VODKA
THE PERFECT VODKA FOR YOUR VODKA & SODA COCKTAIL. MADE WITH WATER ENHANCED BY LOCAL PACIFIC MINERALS FROM THE SAN FRANCISCO BAY.
San Francisco in every drop, SKYY Vodka is made with water enriched with local Pacific minerals from the San Francisco Bay.