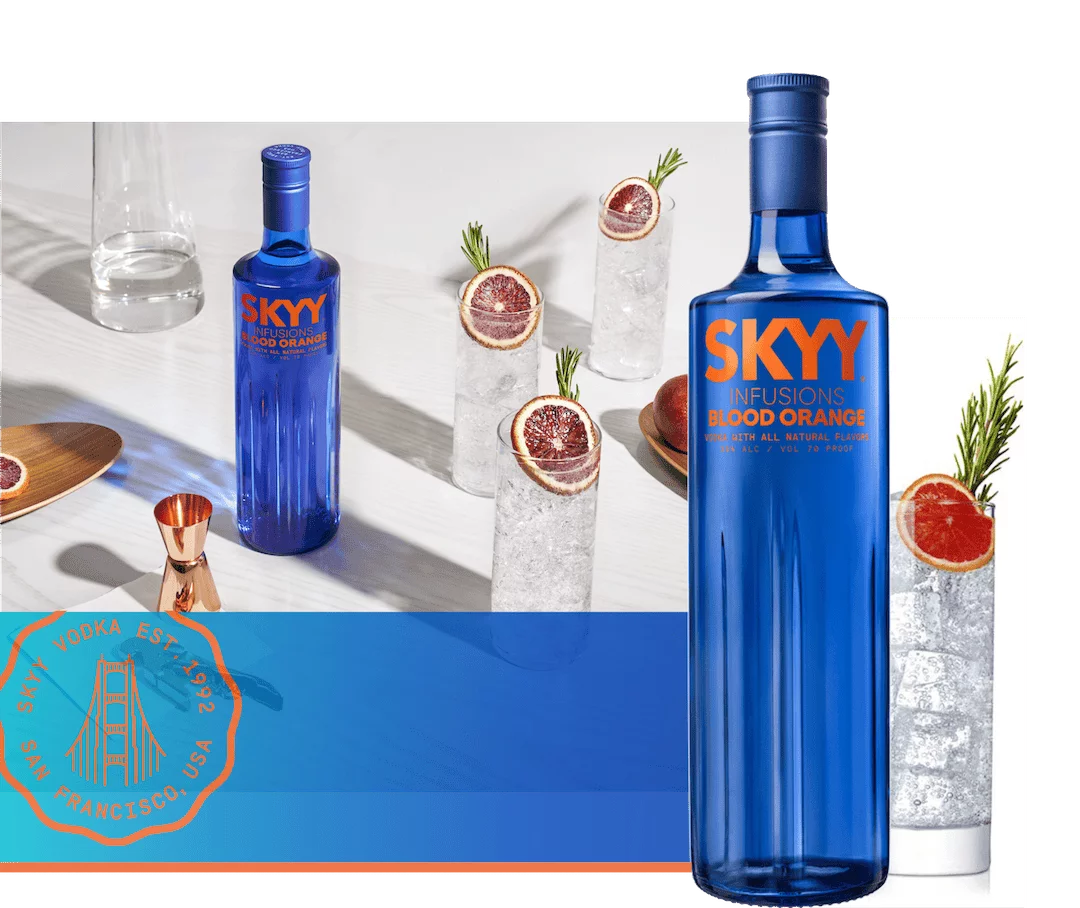 SKYY INFUSIONS® BLOOD ORANGE
Delightfully smooth blood orange infused vodka.
SKYY® VODKA
TASTING NOTES
THE PERFECT BLOOD ORANGE-INFUSED VODKA FOR YOUR COCKTAIL.
Feel the 100% pure blood orange flavored with your premium vodka.
SKYY Infusions Blood Orange Vodka has a smooth, bold, juicy taste with zesty blood orange notes.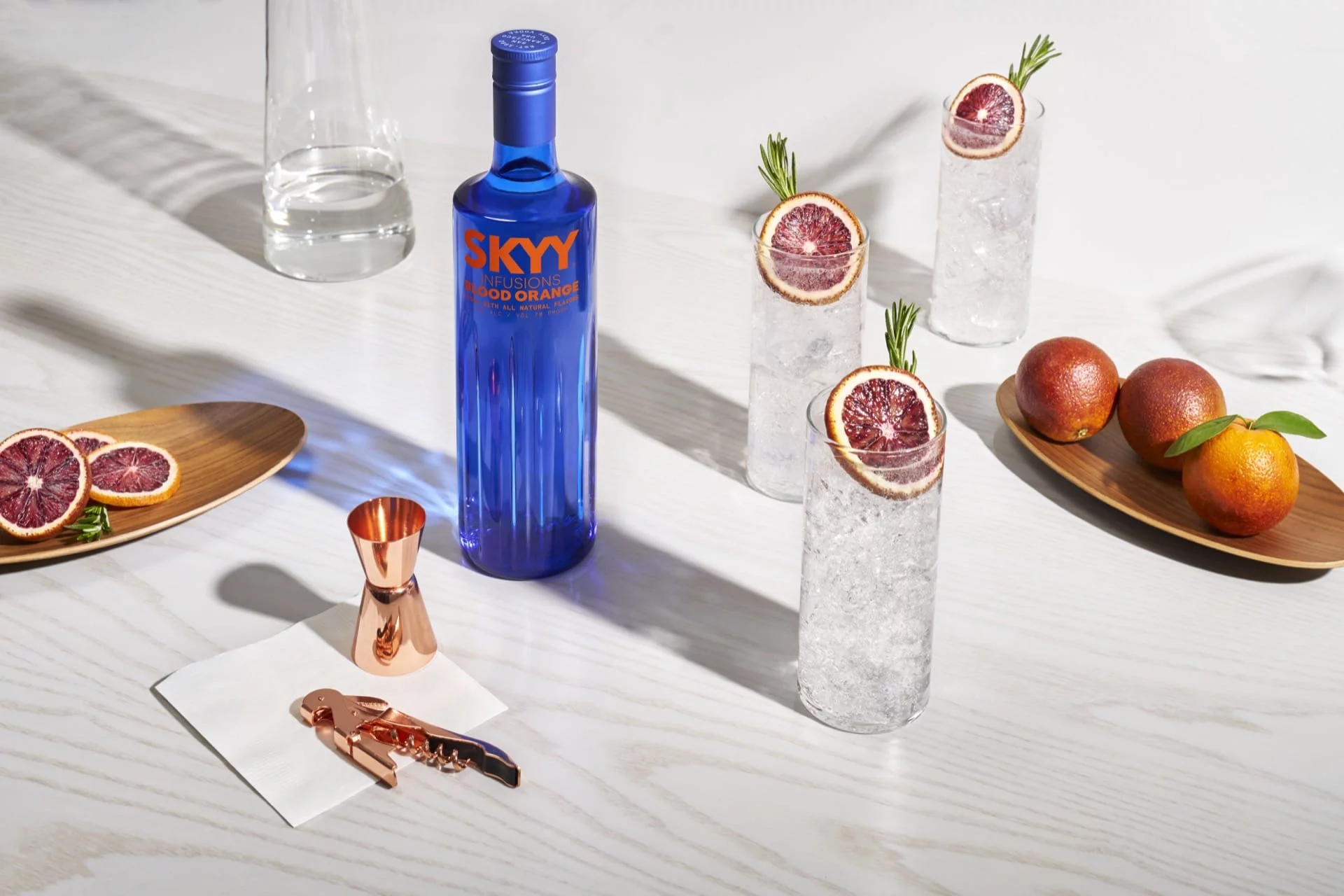 HOW TO ENJOY
SKYY INFUSIONS® BLOOD ORANGE VODKA
OUR SIGNATURE COCKTAIL
Share SKYY INFUSIONS BLOOD ORANGE VODKA with your friends and feel the pure taste of fresh blood orange in your favorite vodka cocktails.
Discover more
COCKTAILS WITH SKYY INFUSIONS® BLOOD ORANGE
Deep dive in our cocktails and find your favorite vodka drink recipe.
All cocktails
HOW SKYY®
VODKA IS MADE
SKYY is made with water enriched by minerals, including Pacific minerals from the San Francisco Bay Area, intended to enhance the mouthfeel and fresh taste of your vodka soda.
Amongst early pioneers of quadruple distillation and triple filtration to produce an awardwinning smooth liquid containing one of the lowest levels of impurities within the industry.
Discover SKYY Vodka
SKYY® VODKA PRODUCTS
Deep dive into our unique range of products for your ultimate cocktail experience.
All products