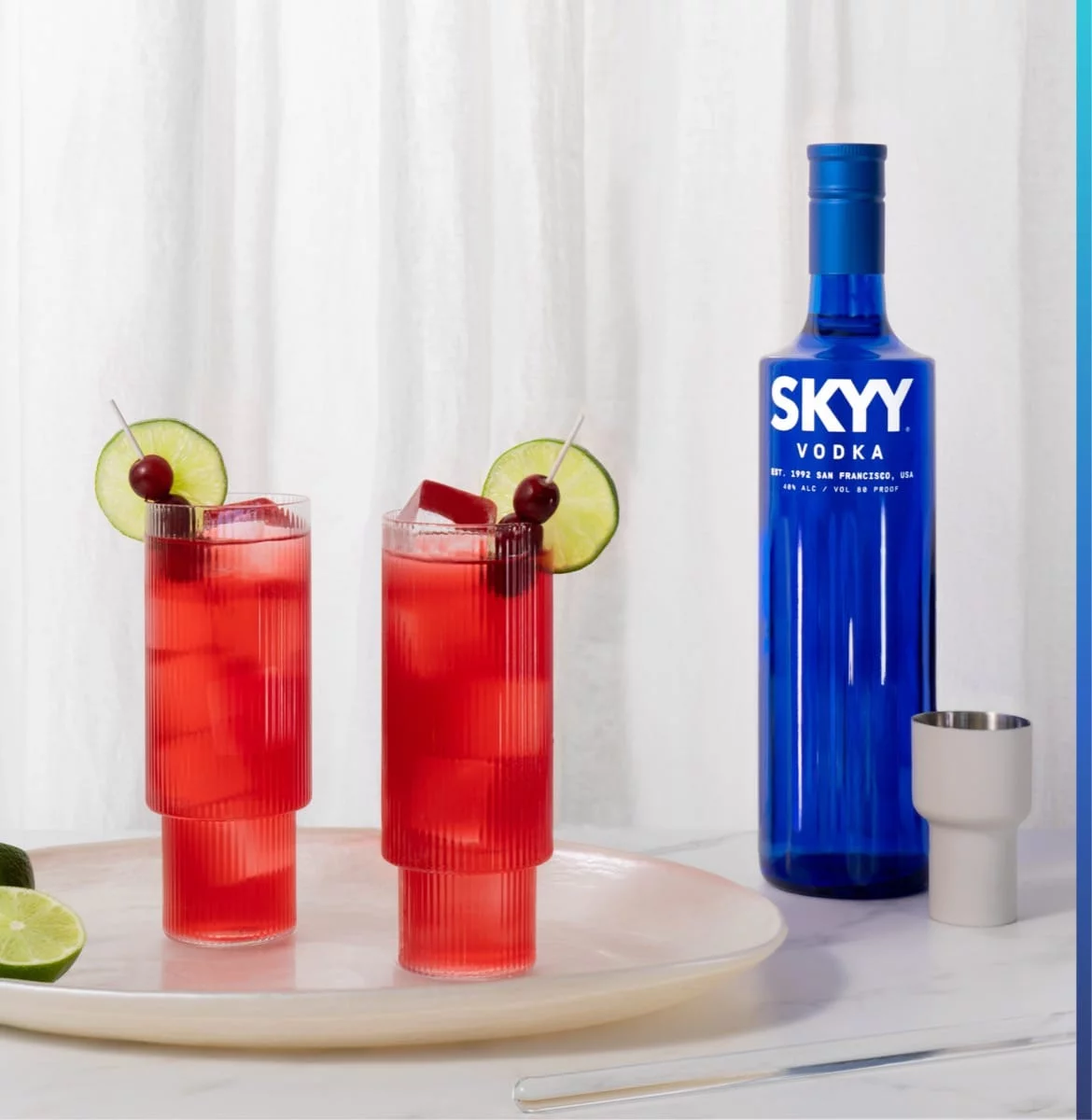 SKYY® WINTER SPARKLING SANGRIA
The perfect vodka cocktail for the holiday season – or any festive occasion. Made with fresh fruit that's both tart and sweet and your favorite bubbly. We recommend to bring your friends and family together and serve it in a punch bowl style: share it, drink it, love it.
INGREDIENTS
2 parts SKYY Infusions Blood Orange
0.75 part simple syrup
0.75 part lime juice
1 part cranberry juice cocktail
Top with sparkling wine (champagne or Cinzano Prosecco)
HOW TO MAKE IT
Combine all ingredients over ice, adding sparkling wine last. Garnish with blood orange crescent and handful of cranberries.
GLASS
Wine glass (recipe can be batched for a group and prepared punch bowl style)
GARNISH
Cranberries and blood orange crescent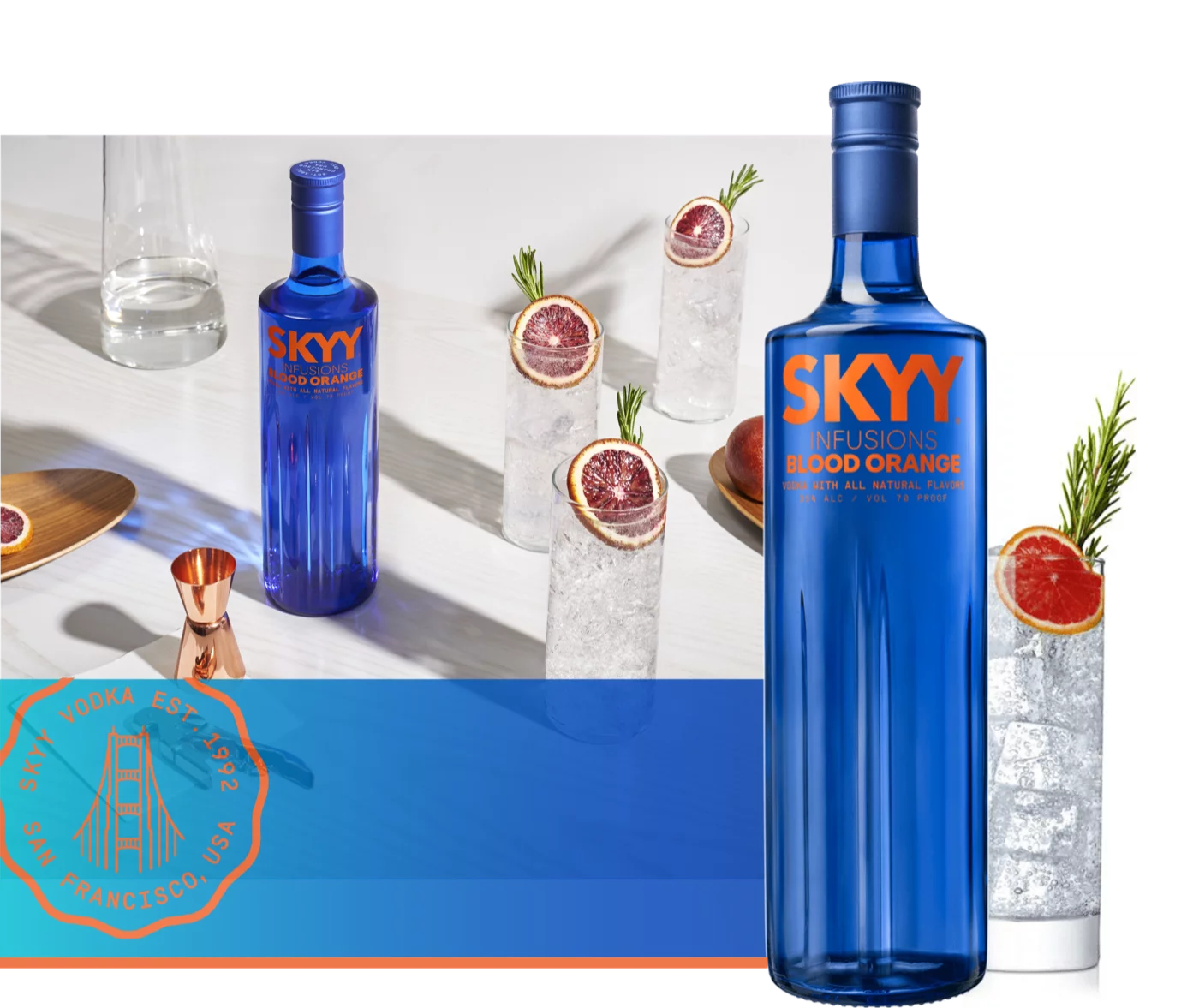 SKYY INFUSIONS® BLOOD ORANGE
Delightfully smooth blood orange infused vodka.
Clear and smooth with a zesty blood orange finish.
SKYY INFUSIONS® BLOOD ORANGE COCKTAILS