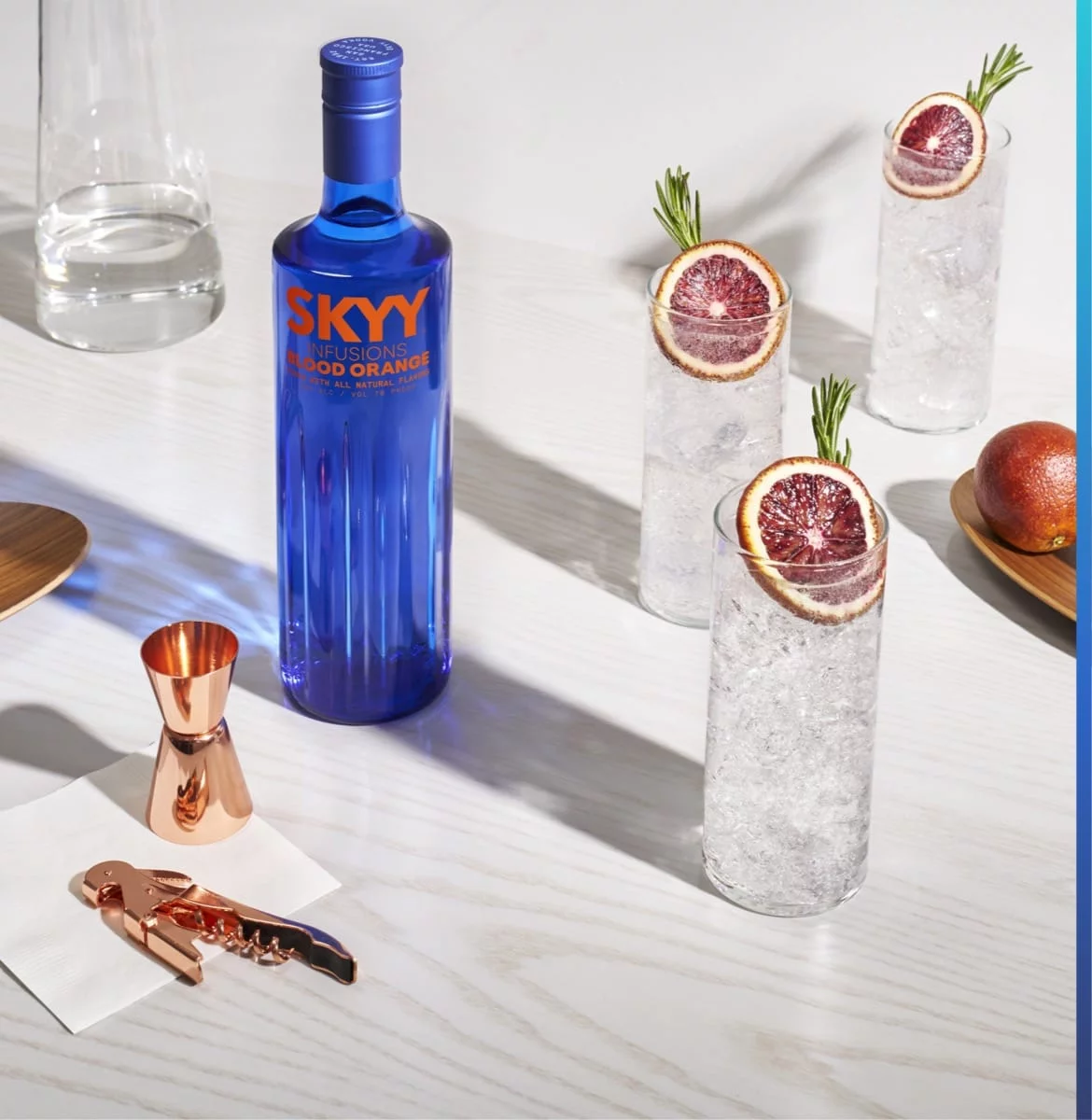 SKYY Infusions® BLOOD ORANGE & SODA
SKYY Infusions Blood Orange offers a unique Vodka & Soda with a blood orange and a hint of rosemary flavour. Simple and easy to make, it will disappoint no one!
INGREDIENTS
1 ½ parts SKYY Infusions Blood Orange
4 ½ parts Soda Cubed ice
HOW TO MAKE IT
Rosemary Method: Fill a highball glass with cubed ice. Add 1 ½ parts of SKYY Infusions Blood Orange. Top with soda. Garnish with the orange slice and add a sprig of rosemary if desired.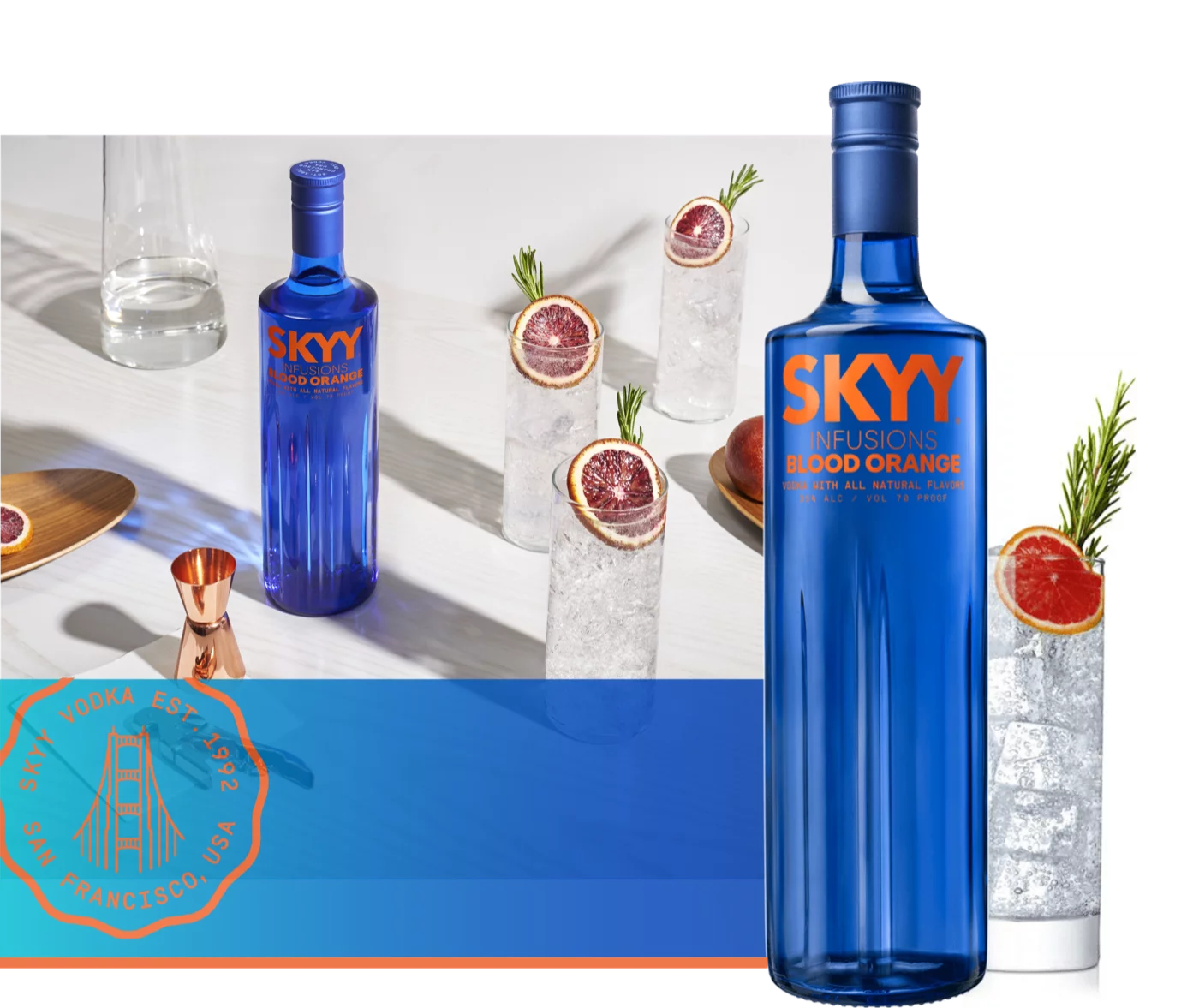 SKYY INFUSIONS® BLOOD ORANGE
Delightfully smooth blood orange infused vodka.
Clear and smooth with a zesty blood orange finish.
SKYY INFUSIONS® BLOOD ORANGE COCKTAILS