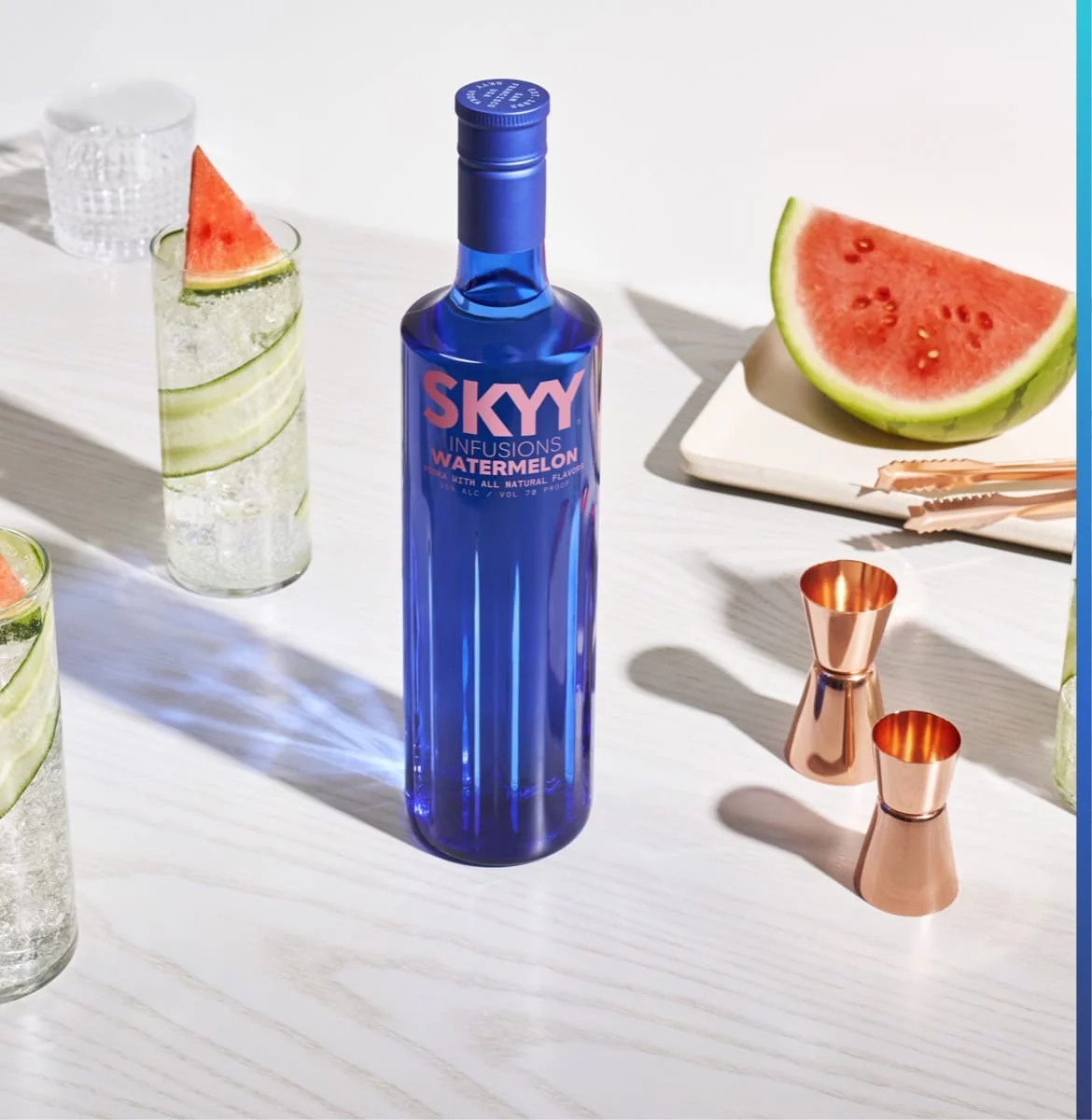 SKYY INFUSIONS® WATERMELON & SODA
Our special vodka & soda cocktail, infused with real fruit flavor and made even more crisp by fresh watermelon and cucumber garnish. Simple and easy to make, it will disappoint no one!
INGREDIENTS
1 ½ parts SKYY Infusions Watermelon
4 ½ parts Soda
Cubed ice
HOW TO MAKE IT
Fill a highball glass with cubed ice. Add 1 ½ parts of SKYY Infusions Watermelon Top with soda. Garnish with watermelon. Add a slice of cucumber if desired.
GARNISH
Watermelon slice (Optional additional garnish: Cucumber)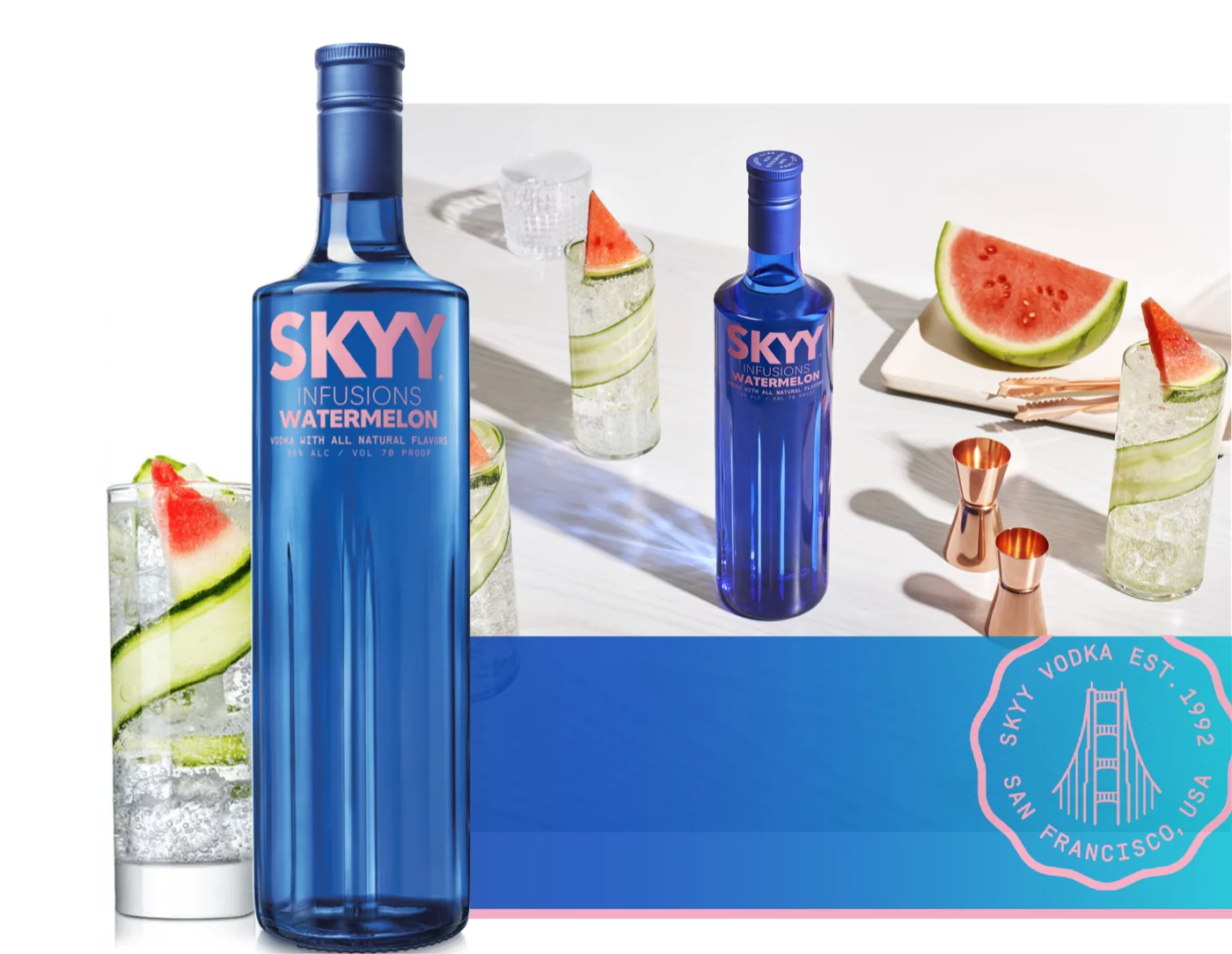 SKYY INFUSIONS® WATERMELON
VODKA INFUSED WITH WSWEET YET REFRESHING WATERMELON FLAVOR.
The pure taste of fresh Watermelon. A go-to for summer cocktails.
SKYY INFUSIONS® WATERMELON COCKTAILS