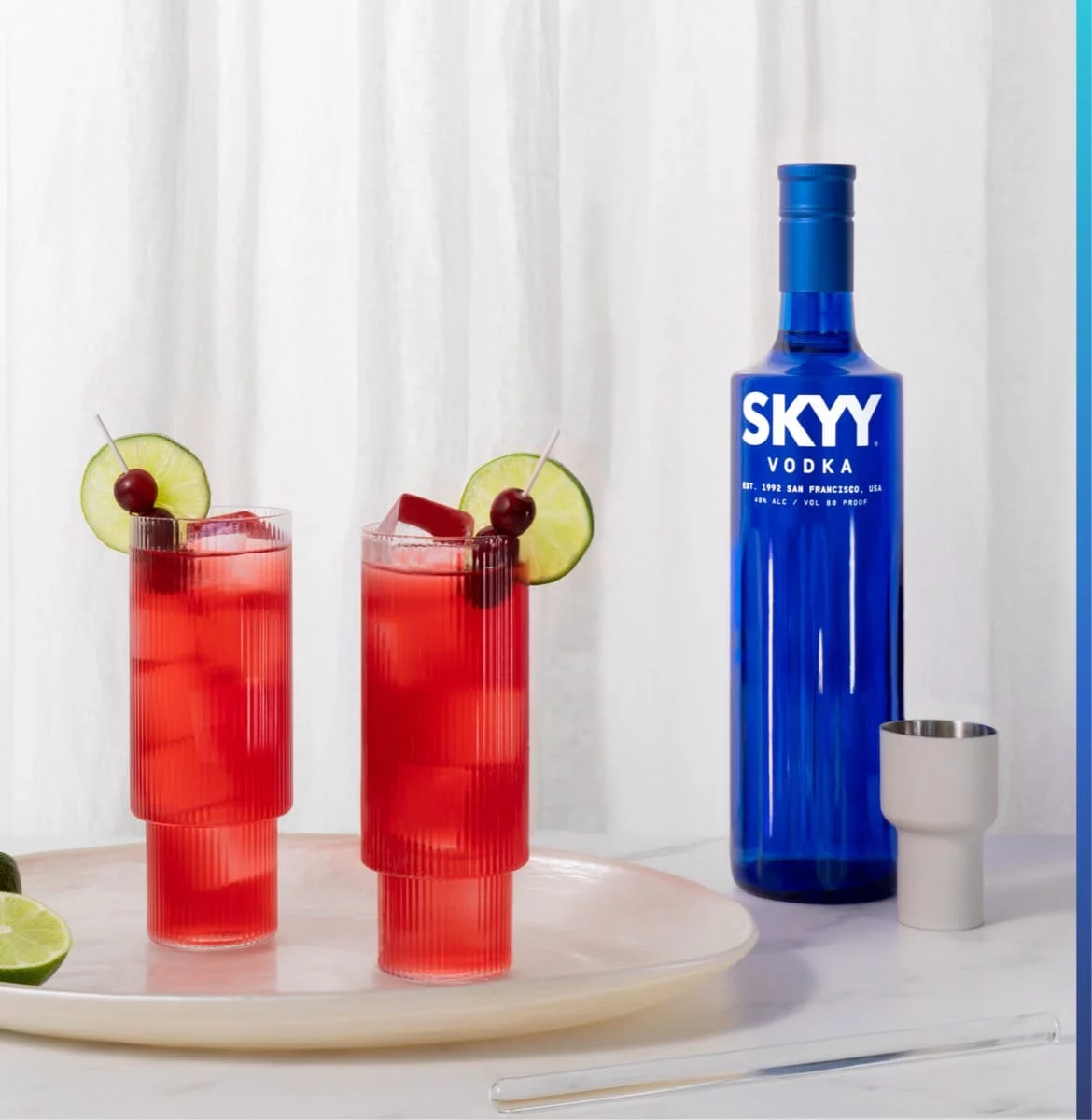 SKYY® VODKA & CRANBERRY
Simple and iconic, you can enjoy this cocktail any time of the day. Both sweet and crisp, your guests will surely love it! Discover the Vodka & Cranberry drink recipe.
INGREDIENTS
1 ½ parts SKYY Infusions Citrus
3 parts cranberry juice
HOW TO MAKE IT
Build ingredients in a highball glass over ice. Garnish with a lime wheel.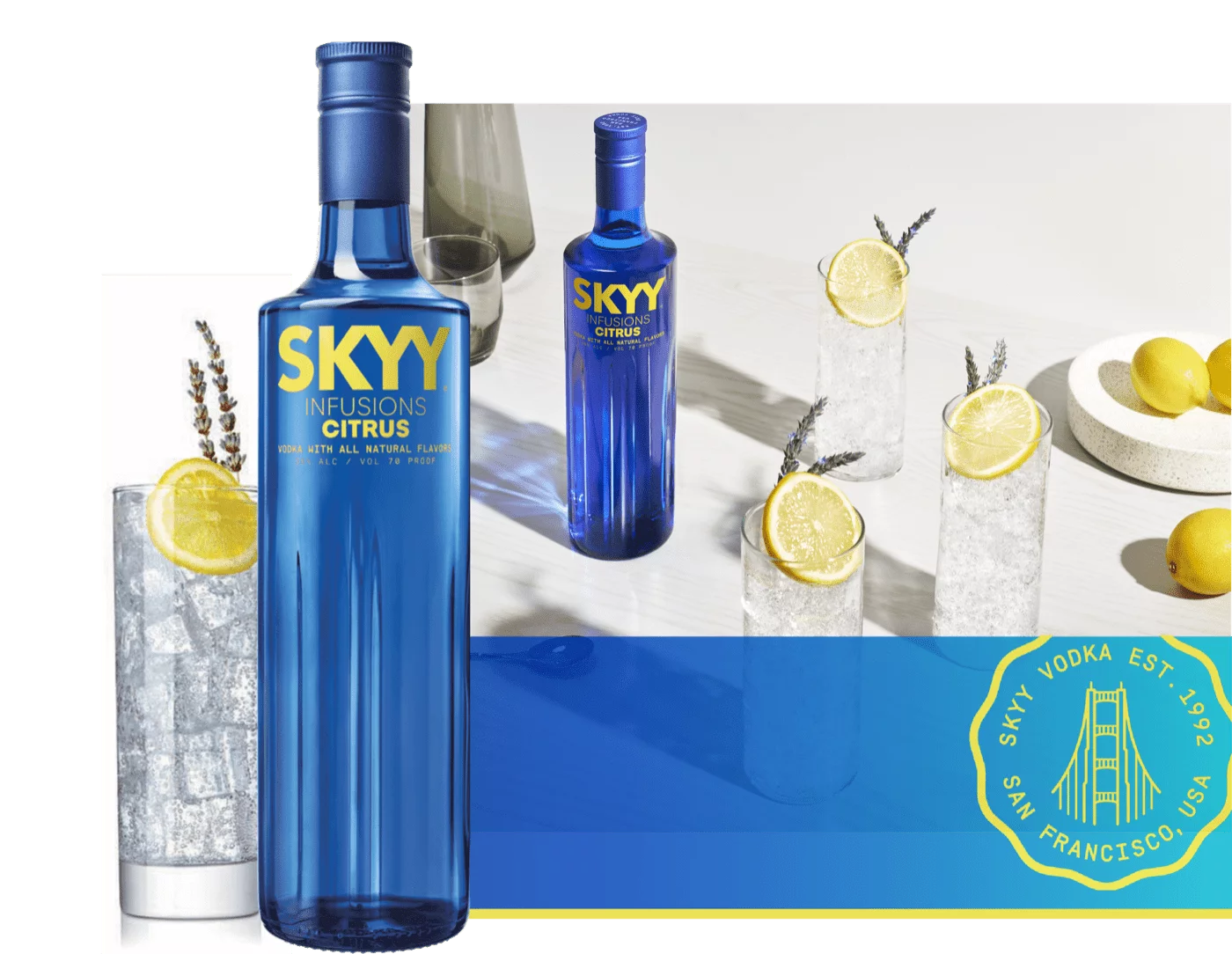 SKYY INFUSIONS® CITRUS
AN EXCEPTIONALLY SMOOTH CITRUS INFUSED VODKA.
Bold and juicy citrus flavor enhances the clean finish of SKYY Vodka. Ideal for light cocktails and spritzes.
SKYY INFUSIONS® CITRUS COCKTAILS