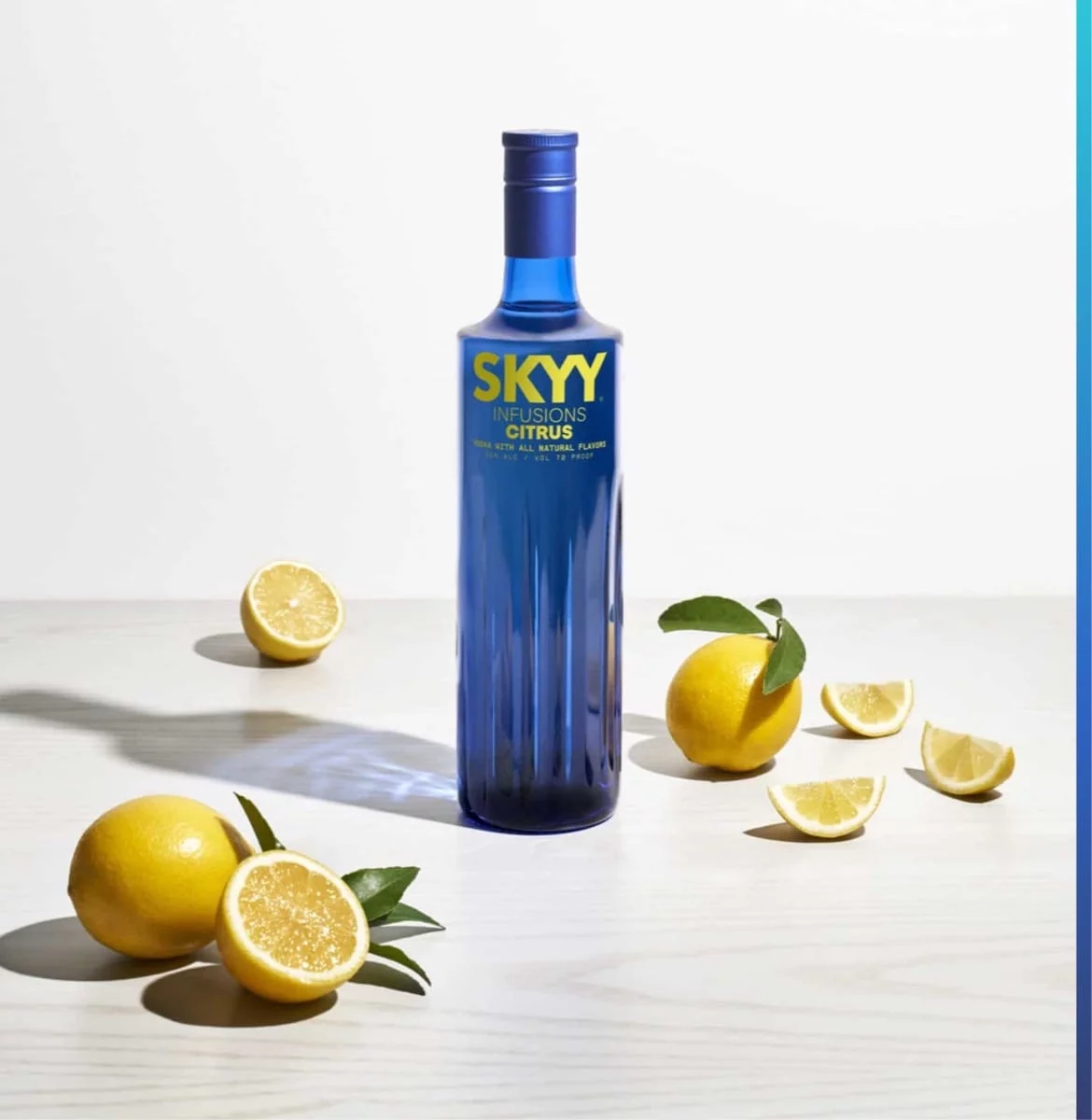 SKYY® RASPBERRY LEMONADE
A berry overload with fresh raspberries enhancing SKYY Infusions Citrus' citrus undertones. Perfect for barbecues, picnics, or whenever.
INGREDIENTS
2 parts SKYY Iinfusions Citrus
0.75 part lemon juice
0.75 part simple syrup
4 raspberries
Soda water to top
HOW TO MAKE IT
Gently muddle raspberries in shaker tin. Add the first three ingredients and shake with a few pebbles of ice. Strain into ice filled highball glass and top with soda water. Garnish.
GARNISH
Raspberries & lemon wedge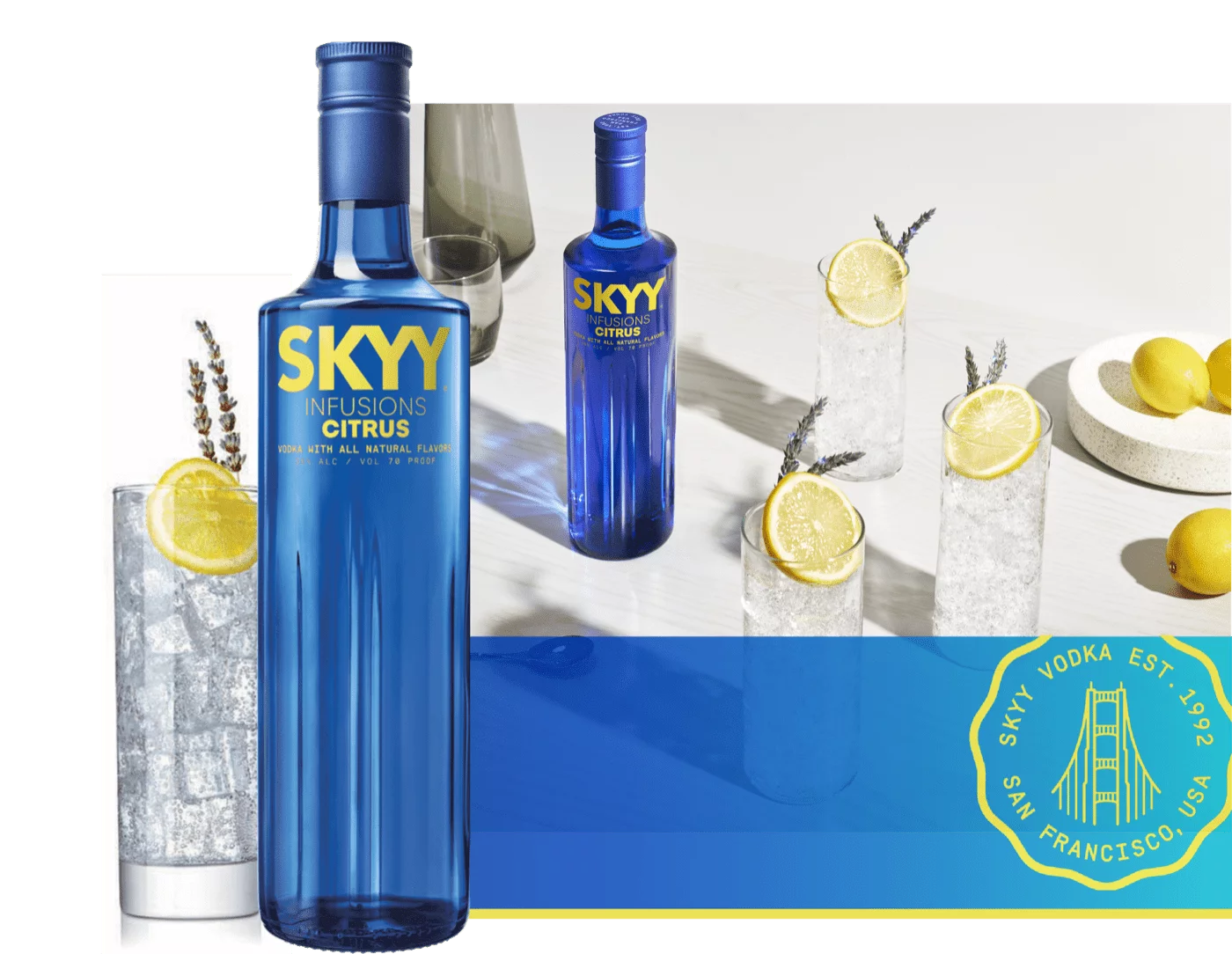 SKYY INFUSIONS® CITRUS
AN EXCEPTIONALLY SMOOTH CITRUS INFUSED VODKA.
Bold and juicy citrus flavor enhances the clean finish of SKYY Vodka. Ideal for light cocktails and spritzes.
Discover SKYY Infusions Citrus