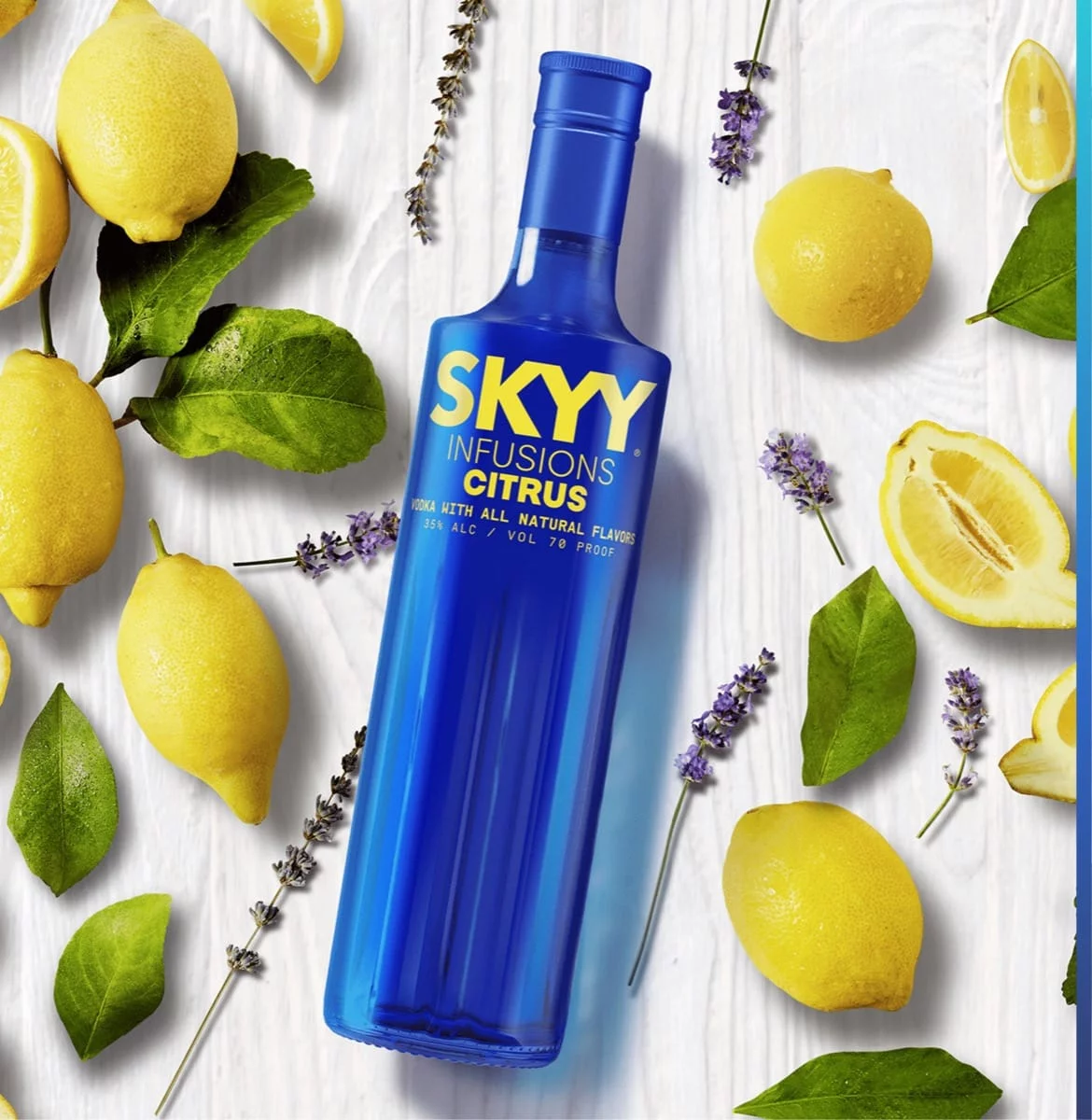 SKYY® BERRY SMASH
Not only delicious but also eye catching: perfect for a girls summer night out.
INGREDIENTS
2 parts SKYY Infusions Citrus
Half Lime
Top/float Club soda
Handful Blueberries
Handful Strawberries
HOW TO MAKE IT
Gently muddle berries in glass and drop in ice. Squeeze half lime into glass and add vodka. Top with club soda. Garnish with whole berries.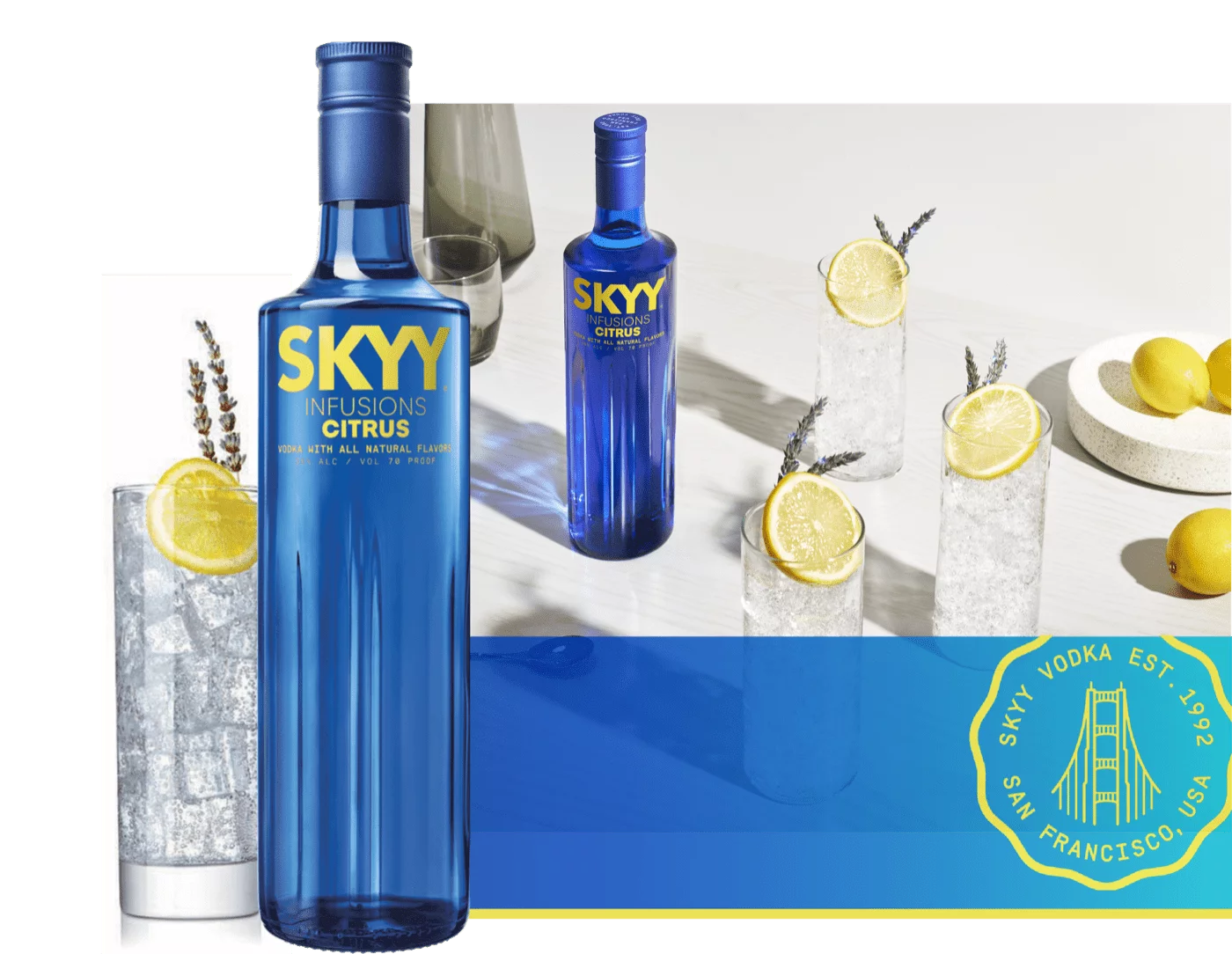 SKYY INFUSIONS® CITRUS
AN EXCEPTIONALLY SMOOTH CITRUS INFUSED VODKA.
Bold and juicy citrus flavor enhances the clean finish of SKYY Vodka. Ideal for light cocktails and spritzes.
Discover SKYY Infusions Citrus