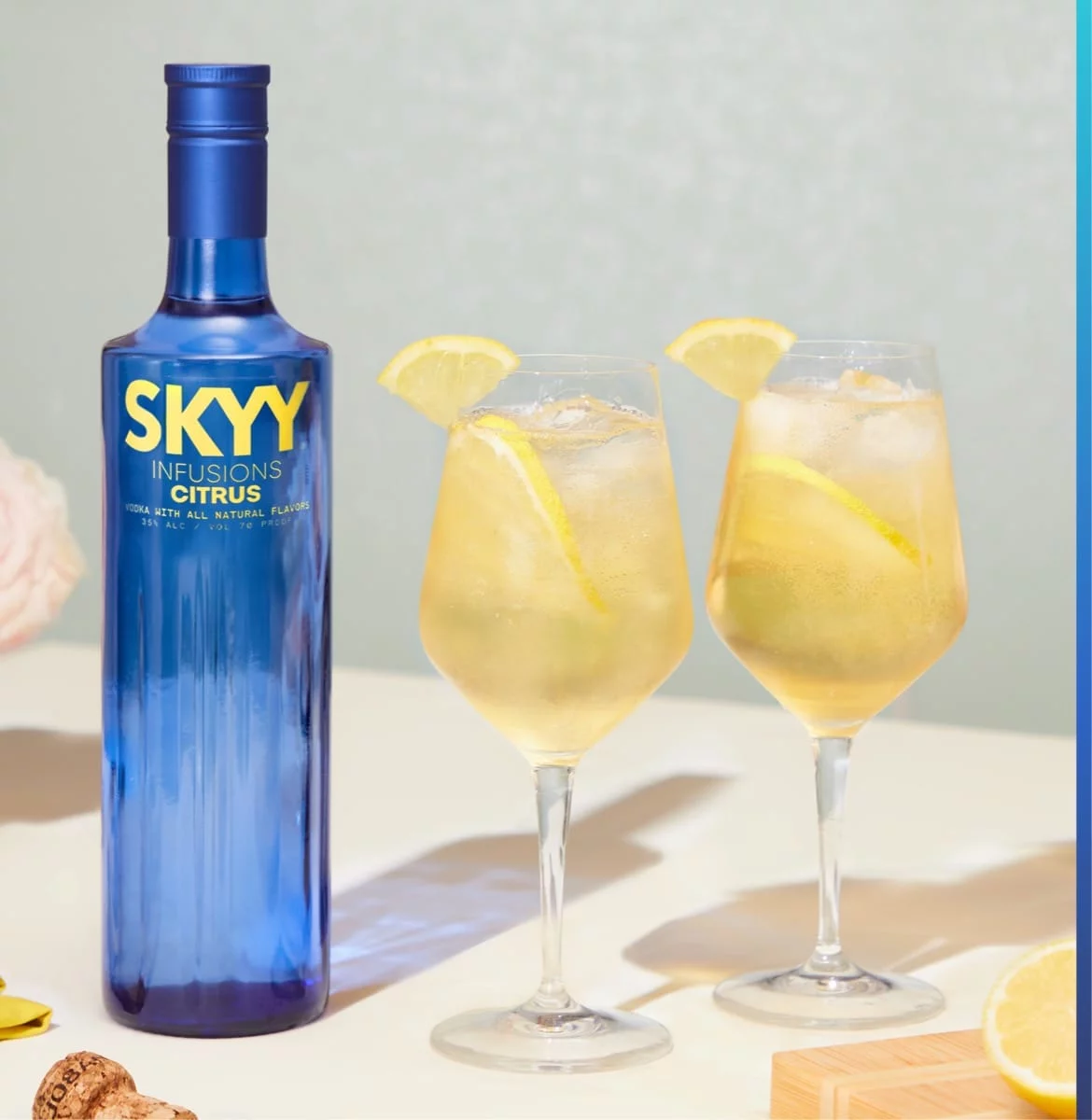 SKYY® SPUMANTE
When the elegance of France meets the freshness of San Francisco. Grand Marnier and Orange bitters give depth to this otherwise light, sparkling cocktail. The ideal drink pairing to your brunch or dessert.
INGREDIENTS
1 parts SKYY Infusions Citrus
0.5 part Grand Marnier Cordon Rouge
2 dashes orange bitters
3 parts Cinzano Prosecco
1.5 parts soda water
HOW TO MAKE IT
Add the first three ingredients to ice filled wine glass. Top with prosecco and soda water. Garnish.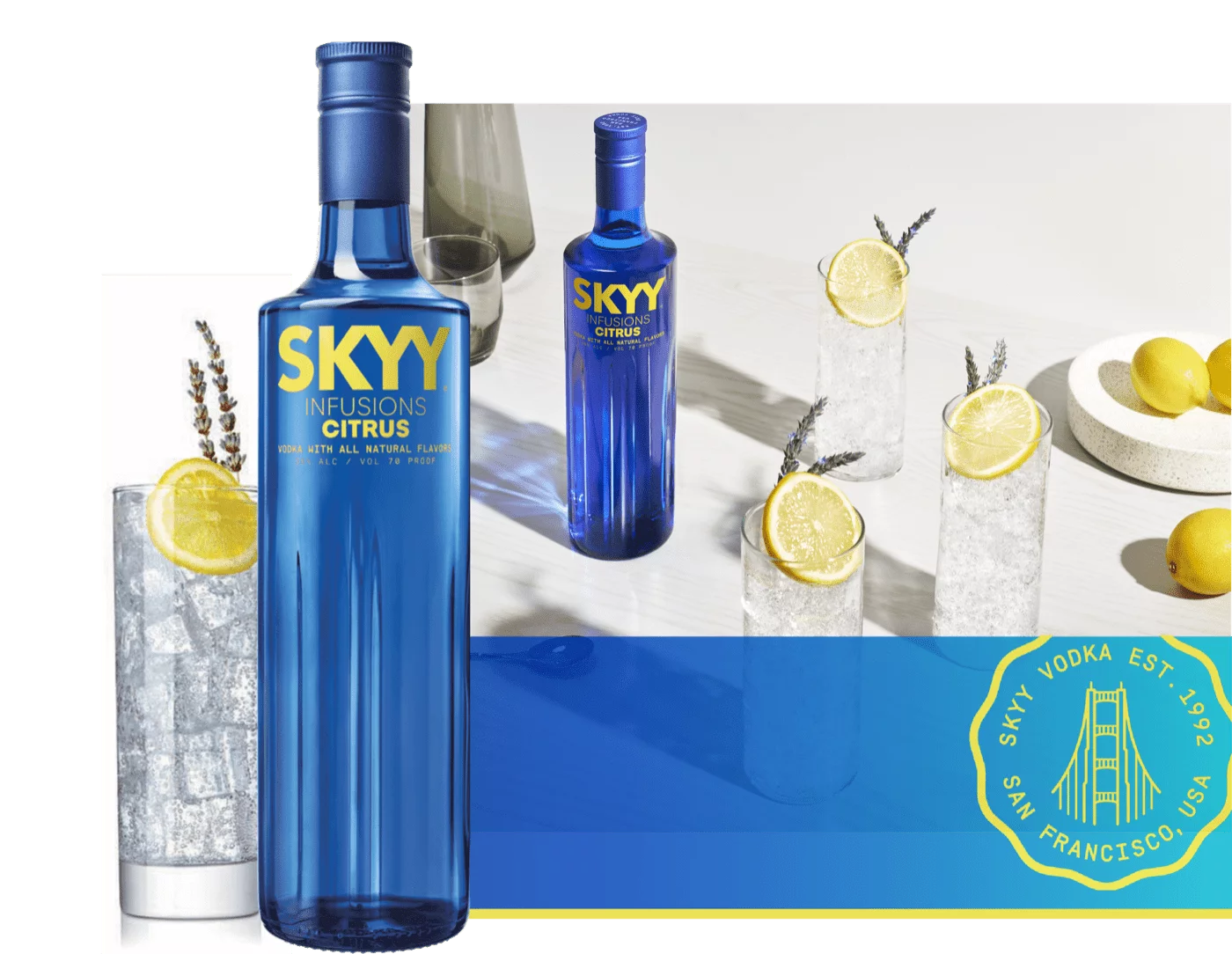 SKYY INFUSIONS® CITRUS
AN EXCEPTIONALLY SMOOTH CITRUS INFUSED VODKA.
Bold and juicy citrus flavor enhances the clean finish of SKYY Vodka. Ideal for light cocktails and spritzes.
Discover SKYY Infusions Citrus