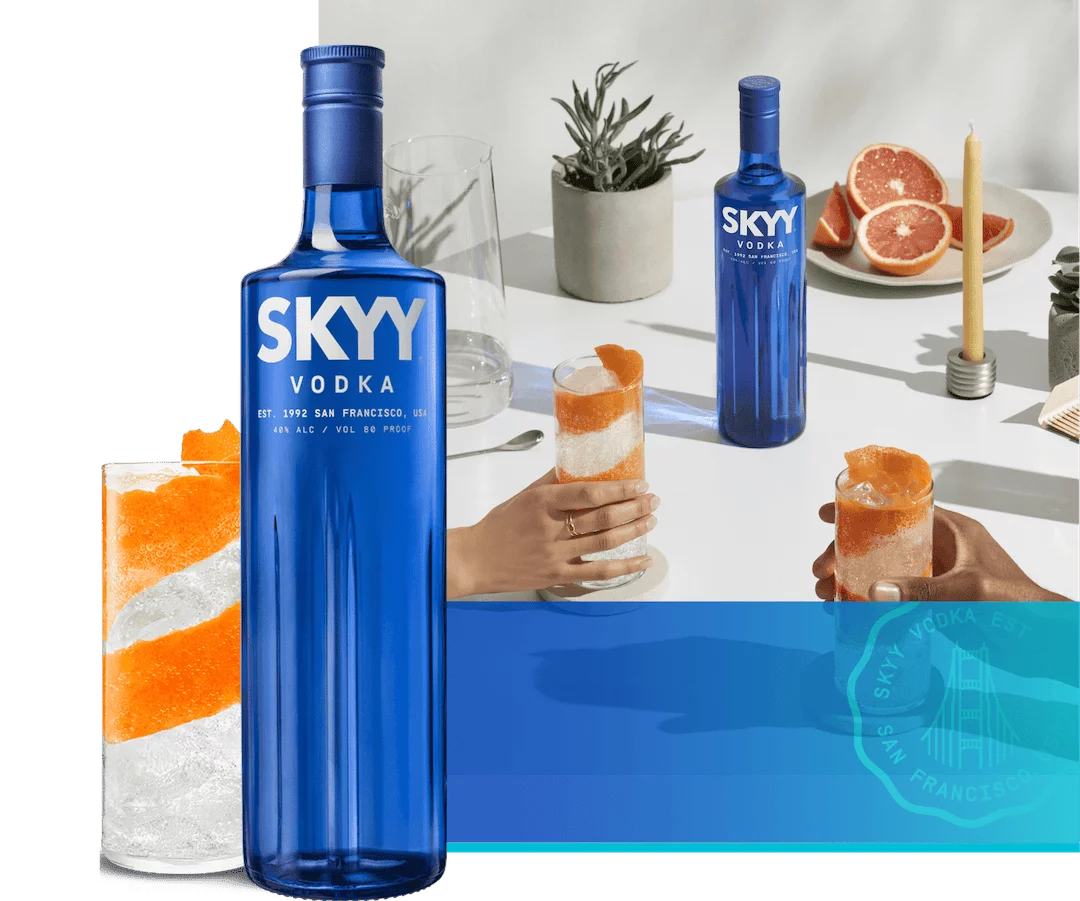 SKYY® VODKA
Made from pure American grains and water, SKYY VODKA is enriched by minerals of The Pacific Bay. Feel the pure taste of San Francisco.
SKYY® VODKA
TASTING NOTES
SKYY VODKA is a premium vodka with a gentle and full taste, perfect for classic drinks like vodka and soda.
AROMA: fresh and clean, with a faint hint of fruit and toasted grains.
TASTE: clean, smooth with a subtle salinity and minerality on the palate.
Discover more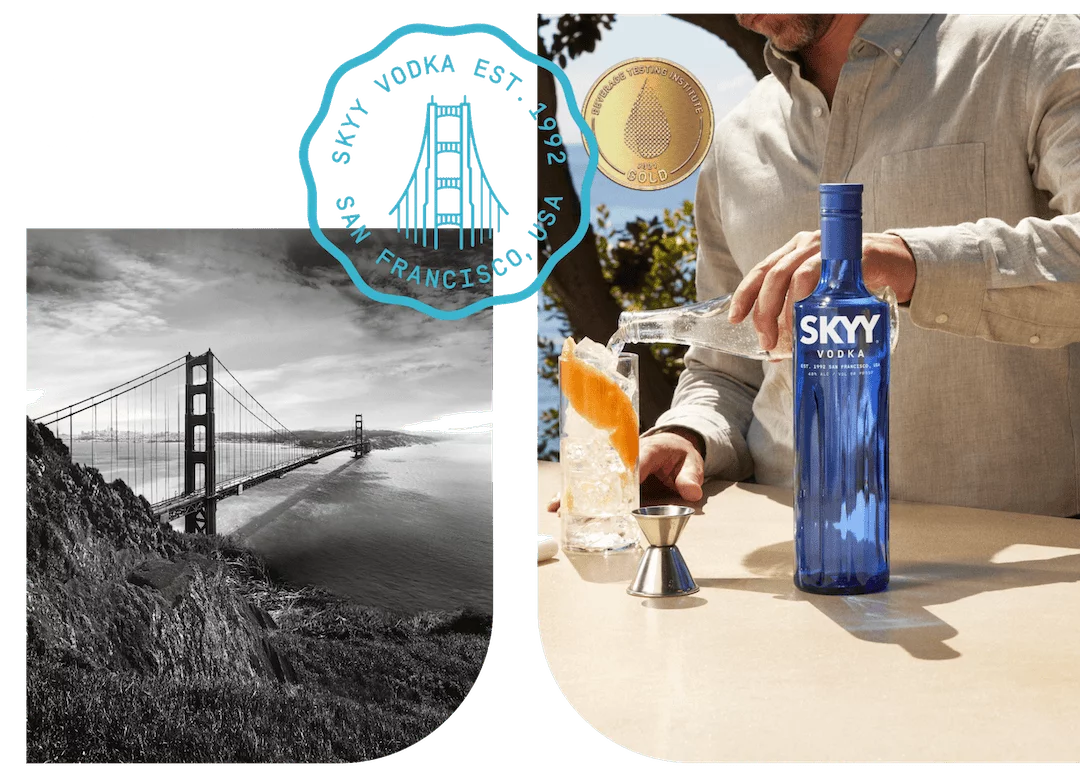 SKYY® VODKA AWARDS
The refreshing SKYY Vodka has been awared, among others, a Gold Medal and 90 points from the Beverage Testing Institute (BTI), the most comprehensive and reliable source for alcohol beverage product testing and professional reviews in the world, and one of the most trusted and accredited organizations in the industry.
This score lends external credibility to our unique product.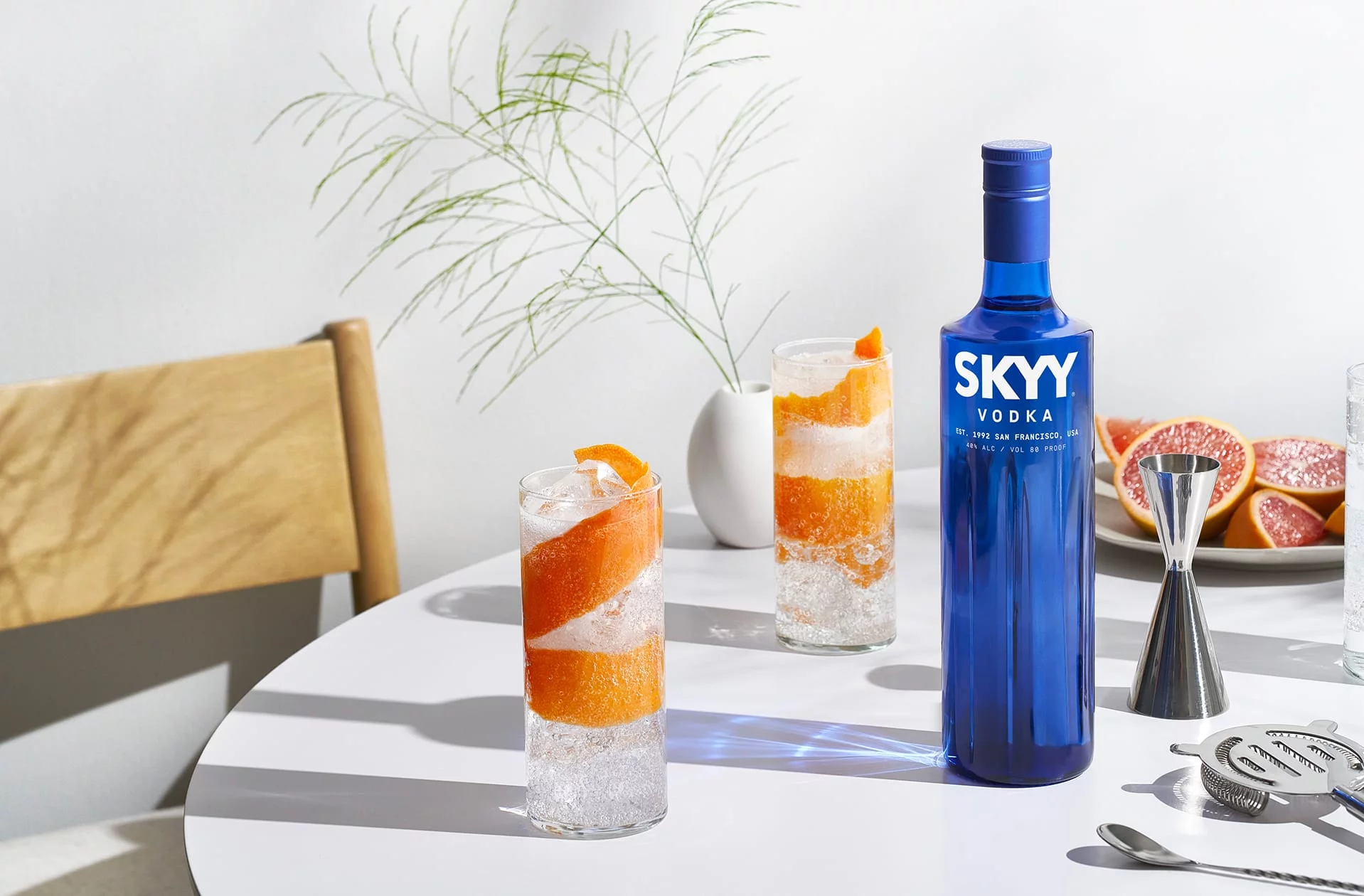 HOW TO ENJOY
SKYY® VODKA
OUR SIGNATURE COCKTAIL
Enjoy your premium SKYY Vodka with friends. Create the right atmosphere for a party or a chill night, and make the perfect vodka and soda with SKYY.
Discover more
HOW SKYY®
VODKA IS MADE
SKYY is made with water enriched by minerals, including Pacific minerals from the San Francisco Bay Area, intended to enhance the mouthfeel and fresh taste of your vodka soda.

Amongst early pioneers of quadruple distillation and triple filtration to produce an award-winning smooth liquid containing one of the lowest levels of impurities within the industry.
Discover more
SKYY® VODKA PRODUCTS
Deep dive into our unique range of products for your ultimate cocktail experience.
All products