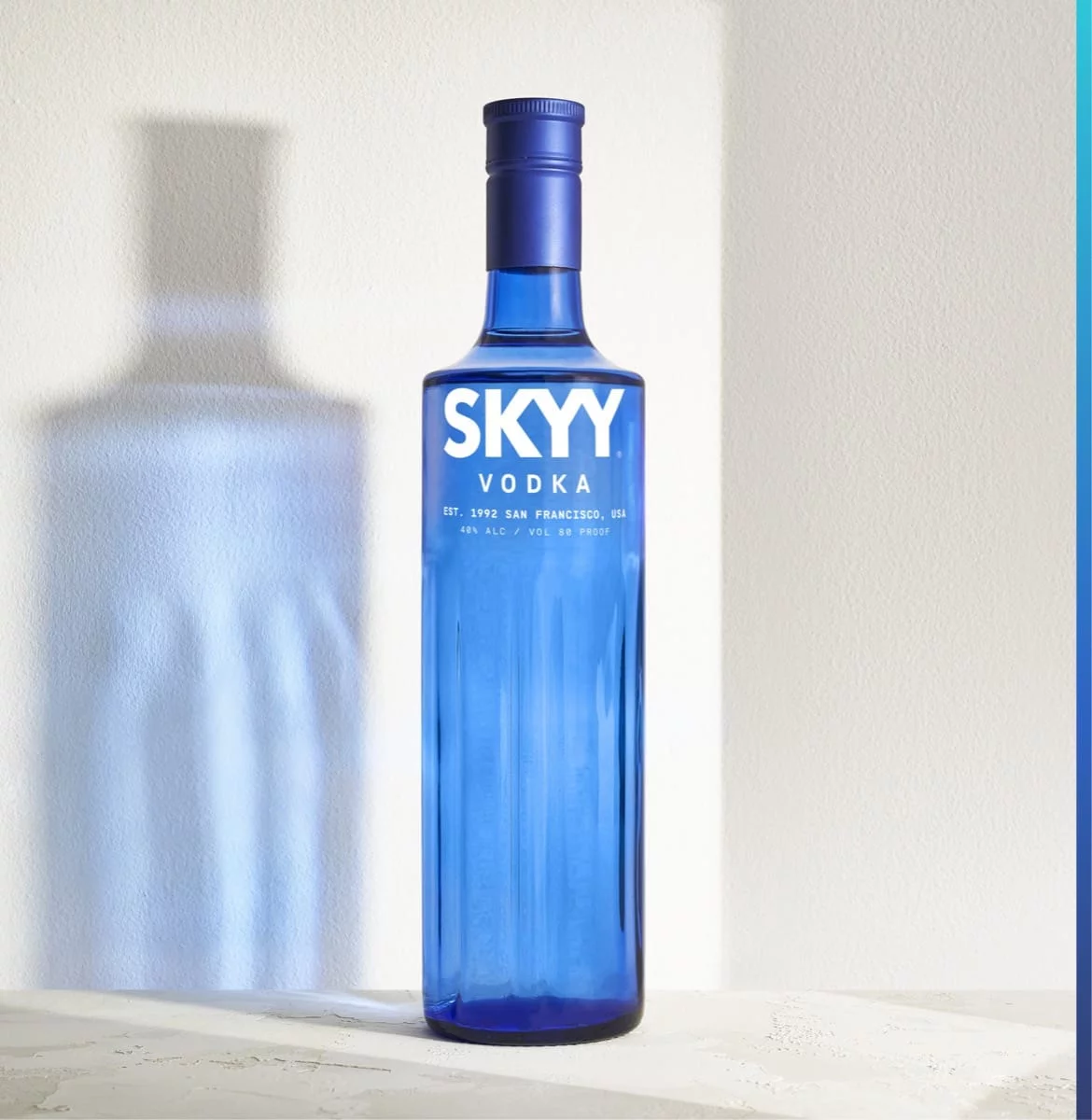 THYME FOR SKYY®
This vodka cocktail has just the right amount of tartness, sweetness and thymes soothing aroma.
INGREDIENTS
1.5 parts SKYY Infusions Blood Orange
0.5 parts hibiscus tea syrup
0.75 parts fresh lime juice
Club Soda
Pebble or Crushed Ice
HOW TO MAKE IT
Combined SKYY Blood Orange, Hibiscus Tea Syrup and Lime Juice into a Collins glass. Add some pebbled/crushed ice, using a swizzle stick, swizzle the ingredients together. Top with club soda and more ice if needed. Garnish and enjoy!
GARNISH
Grated cinnamon and a dried blood orange wheel.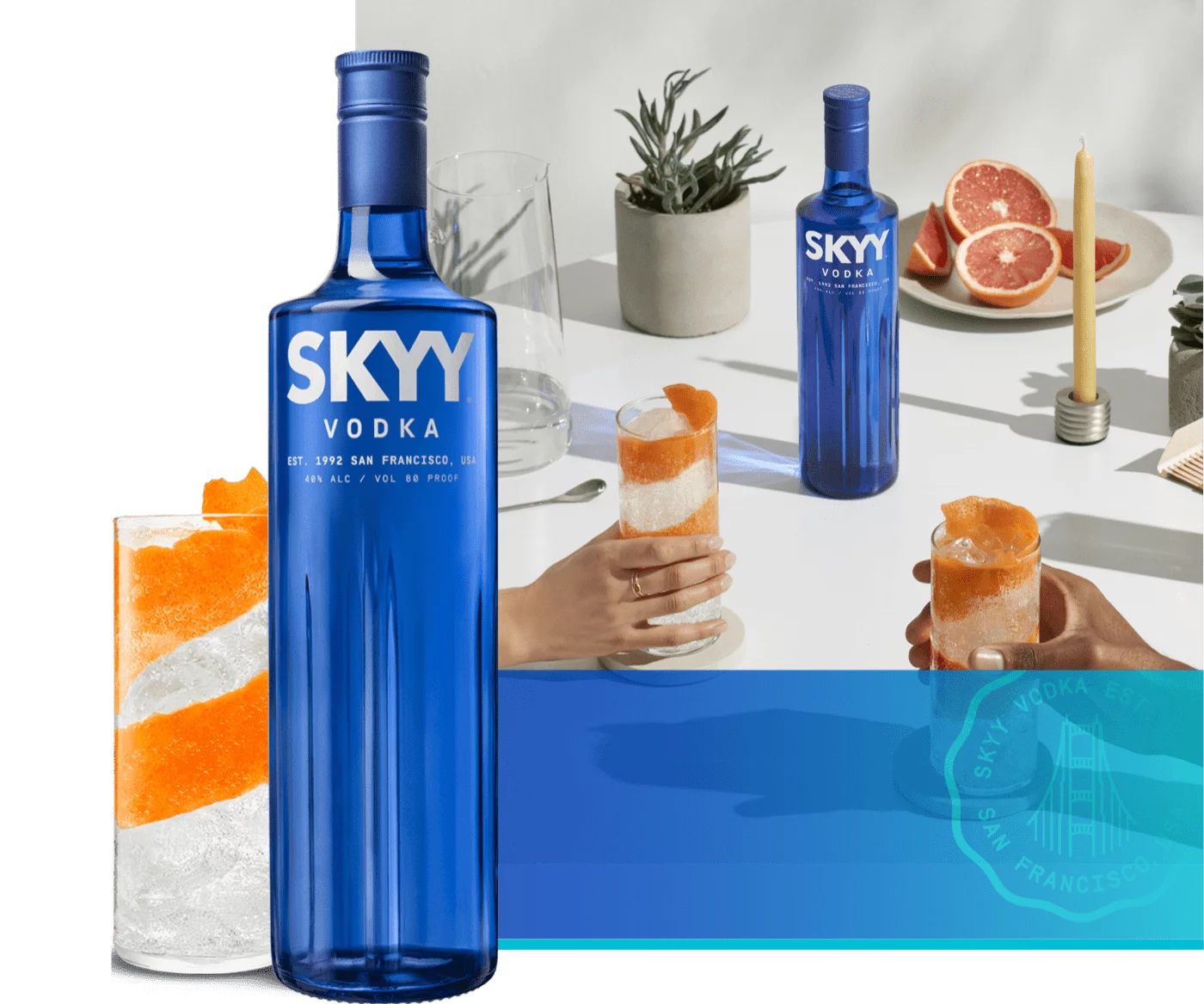 SKYY® VODKA
THE PERFECT VODKA FOR YOUR VODKA & SODA COCKTAIL. MADE WITH WATER ENHANCED BY LOCAL PACIFIC MINERALS FROM THE SAN FRANCISCO BAY.
San Francisco in every drop, SKYY Vodka is made with water enriched with local Pacific minerals from the San Francisco Bay.