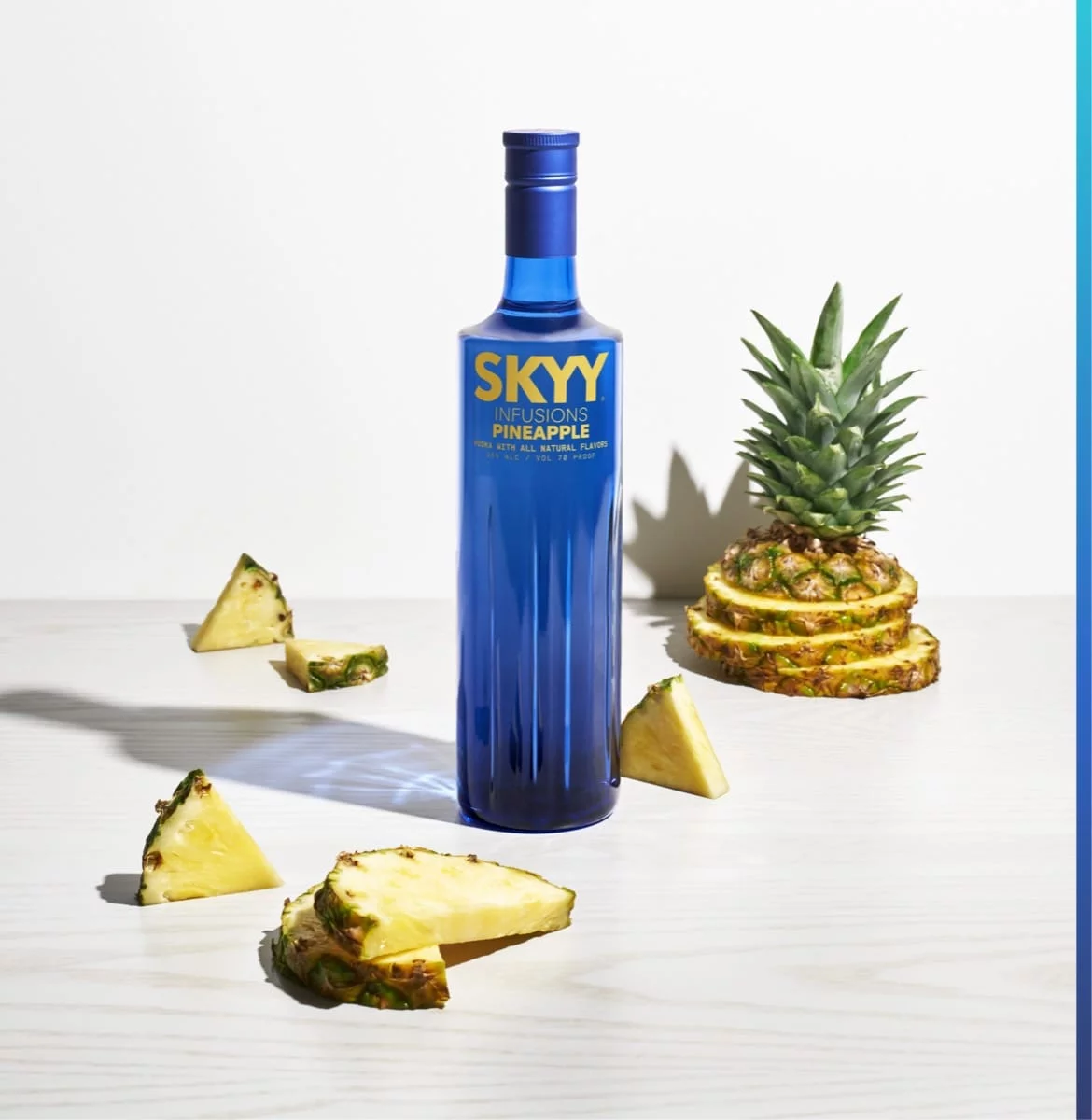 SKYY® PINEAPPLE MOJITO
We've taken the mojito down to the tropics with pineapple juice, fresh mint, and our fresh-tasting pineapple-infused vodka. Discover how to make a pineapple mojito cocktail.
INGREDIENTS
2 parts SKYY Infusions Pineapple
1 part pineapple juice
0.5 part simple syrup
Mint leaves
Tiki Bitters
HOW TO MAKE IT
Gently muddle mint into bottom of highball glass. Add first three ingredients. Fill glass with pebble ice and top with a crown of bitters. Garnish.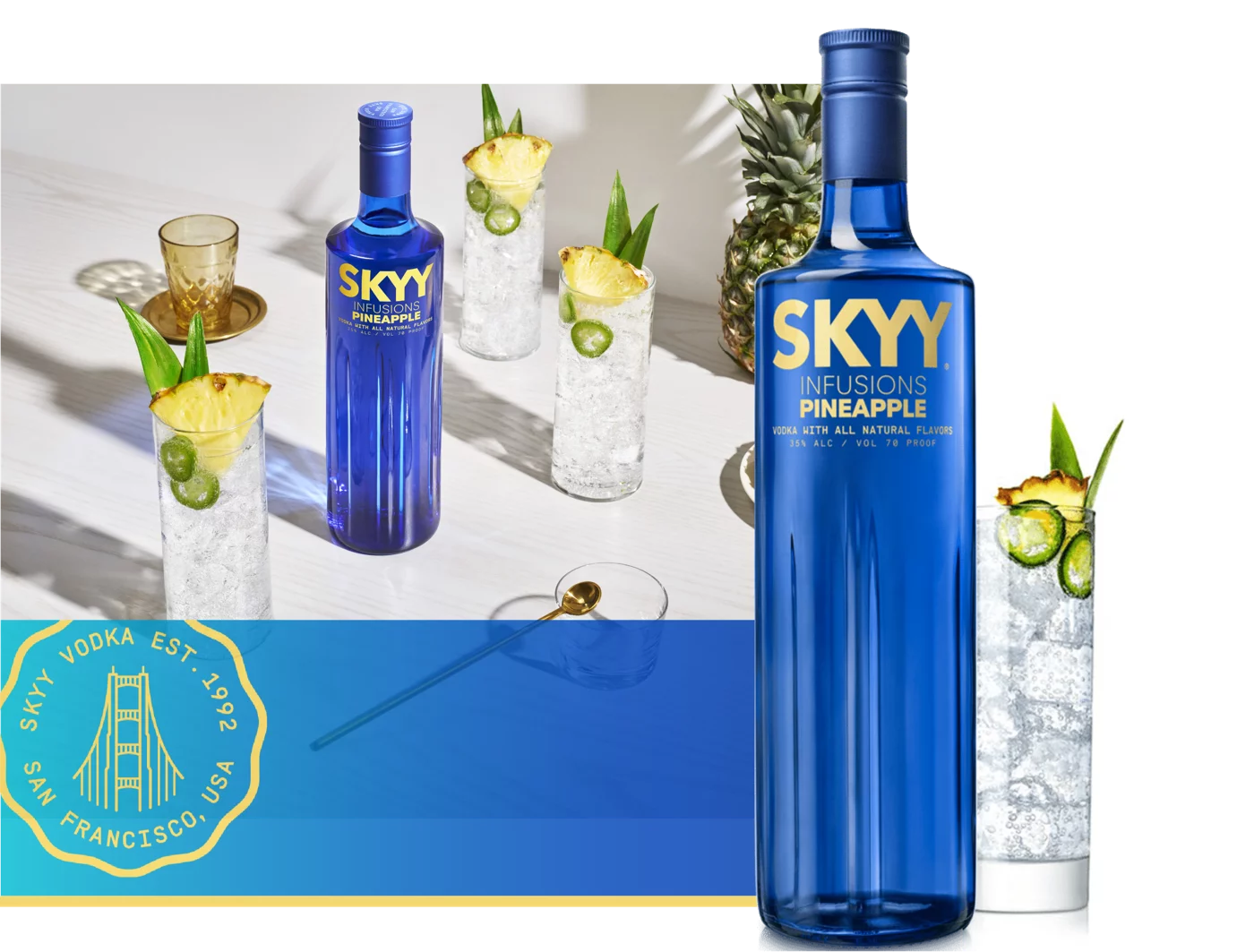 SKYY INFUSIONS® PINEAPPLE
SMOOTH, SWEET AND TANGY PINEAPPLE INFUSED VODKA.
SKYY Vodka with the vibrant juiciness and tropical tartness of real pineapple. Perfect for your favorite fruit-forward cocktails.
SKYY INFUSIONS® PINEAPPLE COCKTAILS