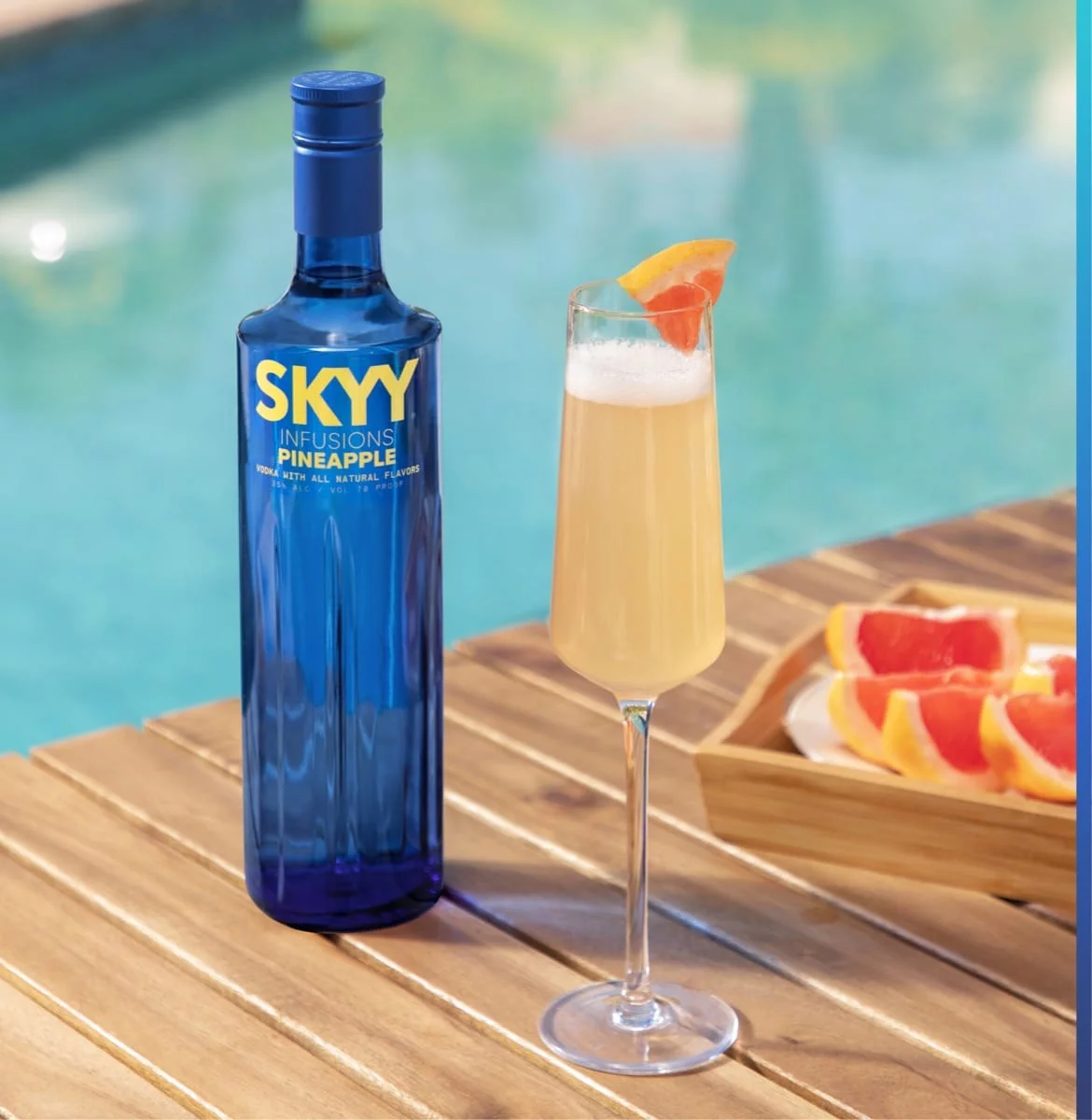 SKYY® HOLIDAY MIMOSA
If you love a classic Mimosa drink, you have to add an extra fruity kick with this extraordinary recipe. Perfect to enjoy on holidays, at weddings, or even just for brunch on the weekends.. Let's be honest: perfect for any occasion.
INGREDIENTS
1.5 parts SKYY Infusions Pineapple
0.75 part grapefruit juice
0.75 simple syrup
Top with Cinzano Prosecco
HOW TO MAKE IT
Add all ingredients to shaker tin except sparkling wine. Shake and strain into glass and top with sparkling wine. Garnish.
GARNISH
Grapefruit twist or wheel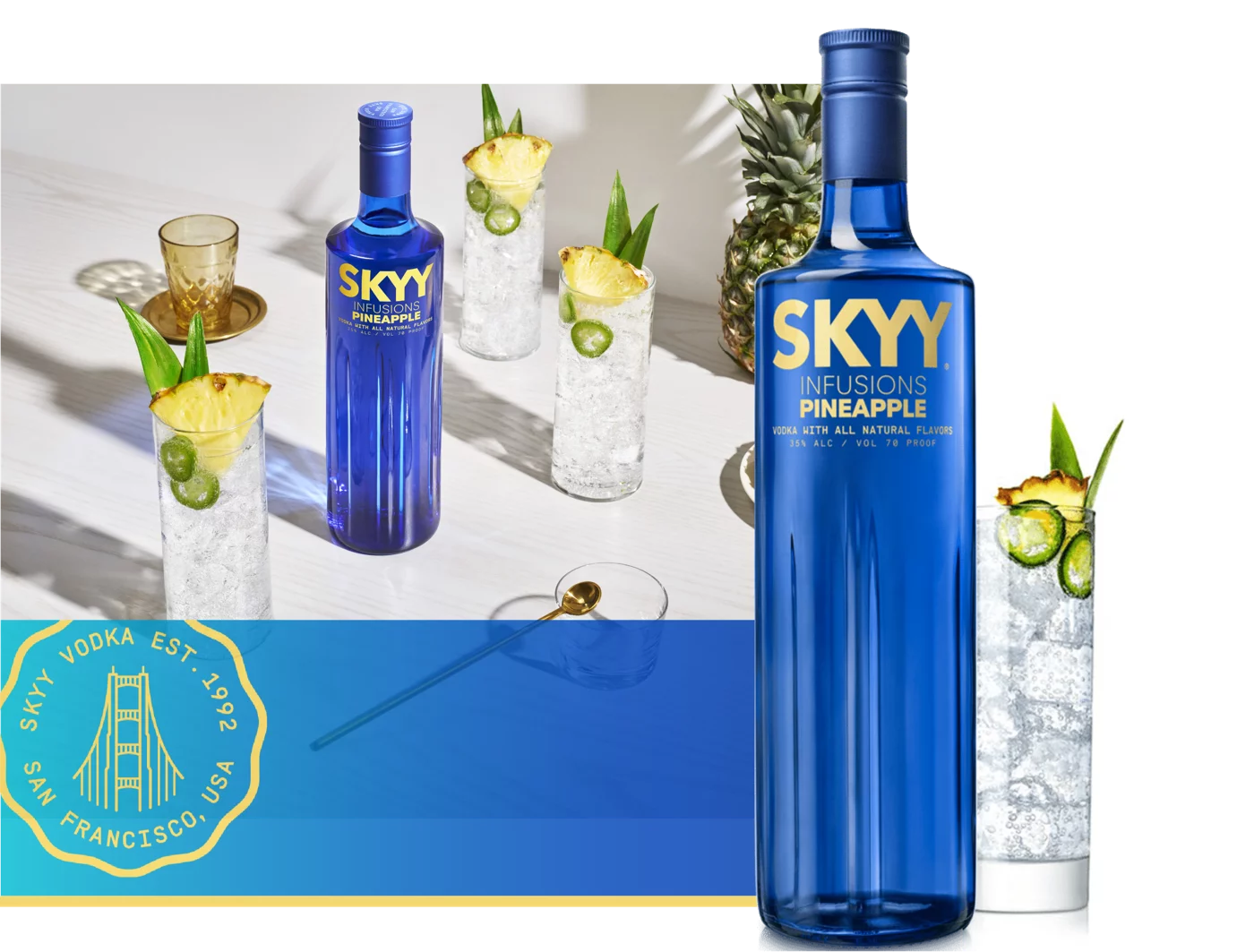 SKYY INFUSIONS® PINEAPPLE
SMOOTH, SWEET AND TANGY PINEAPPLE INFUSED VODKA.
SKYY Vodka with the vibrant juiciness and tropical tartness of real pineapple. Perfect for your favorite fruit-forward cocktails.
SKYY INFUSIONS® PINEAPPLE COCKTAILS