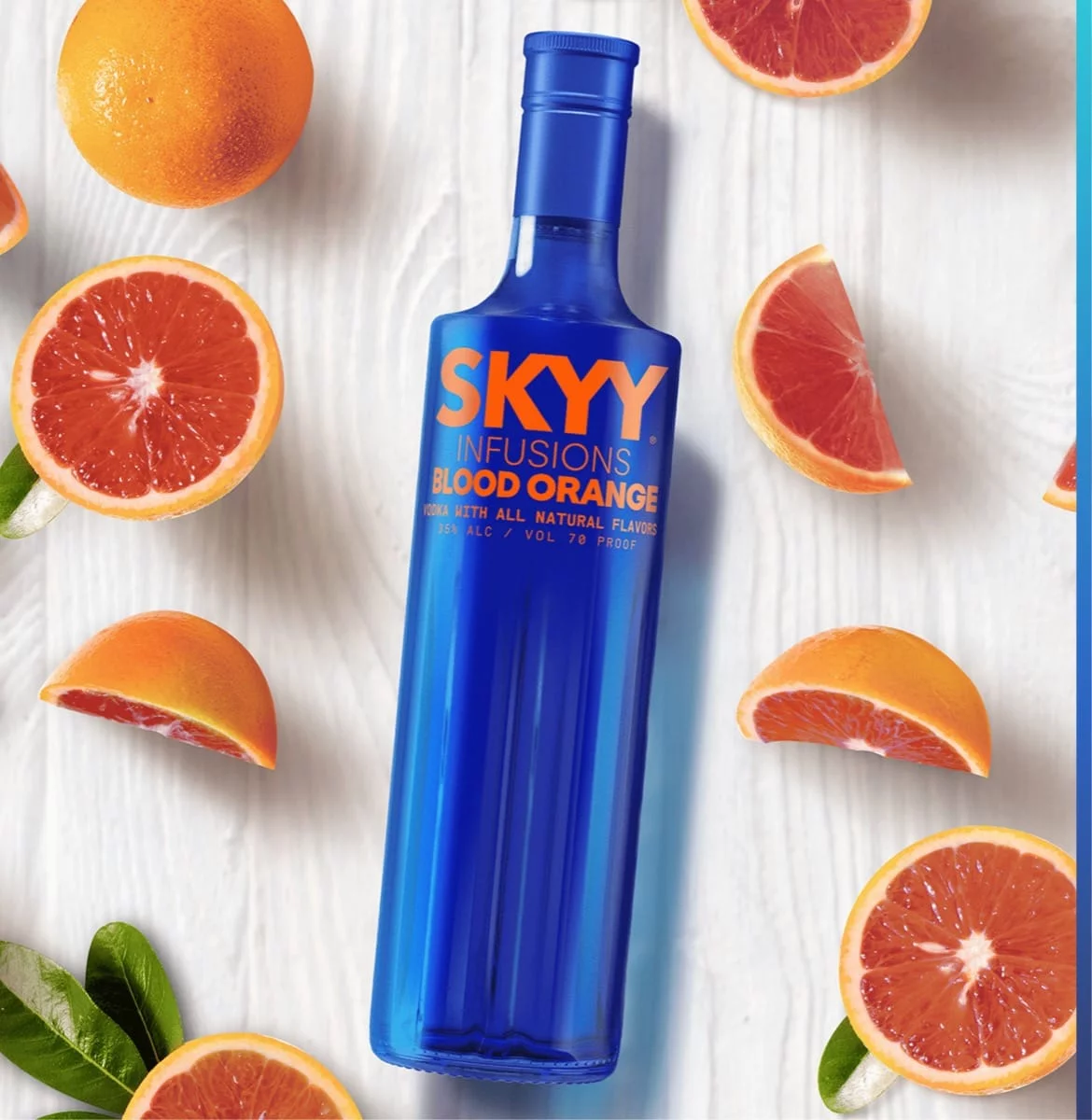 SKYY® BLOOD ORANGE & APRICOT SODA
The tasteful apricot flavors enhance the zesty blood orange notes for a fruity cocktail that will WOW your guests.
INGREDIENTS
1.5 parts SKYY Infusions Blood Orange
0.75 part apricot liqueur
4.5 parts soda water
HOW TO MAKE IT
Add the first two ingredients to ice filled highball glass. Top with soda water and garnish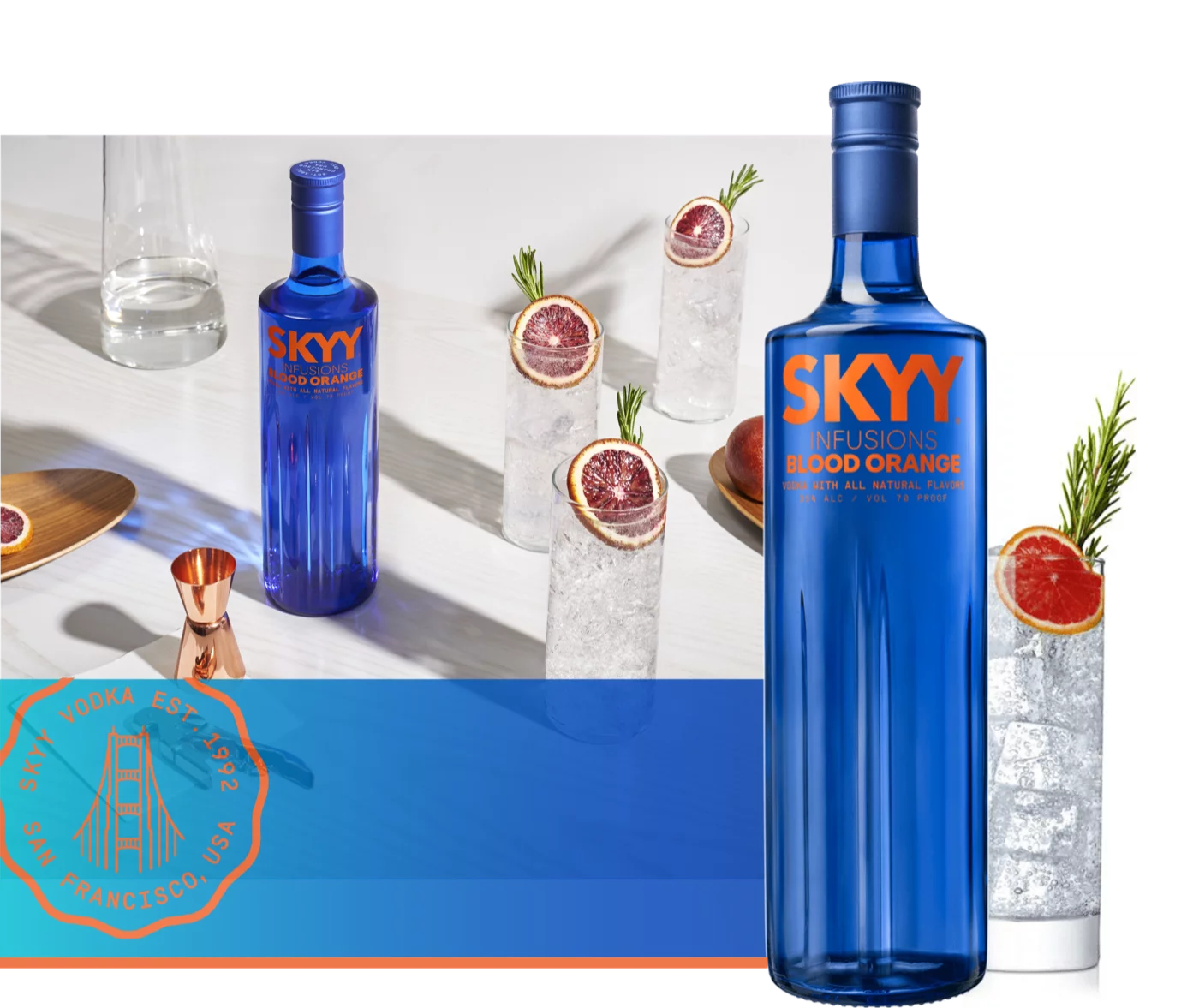 SKYY INFUSIONS® BLOOD ORANGE
Delightfully smooth blood orange infused vodka.
Clear and smooth with a zesty blood orange finish.
SKYY INFUSIONS® BLOOD ORANGE COCKTAILS