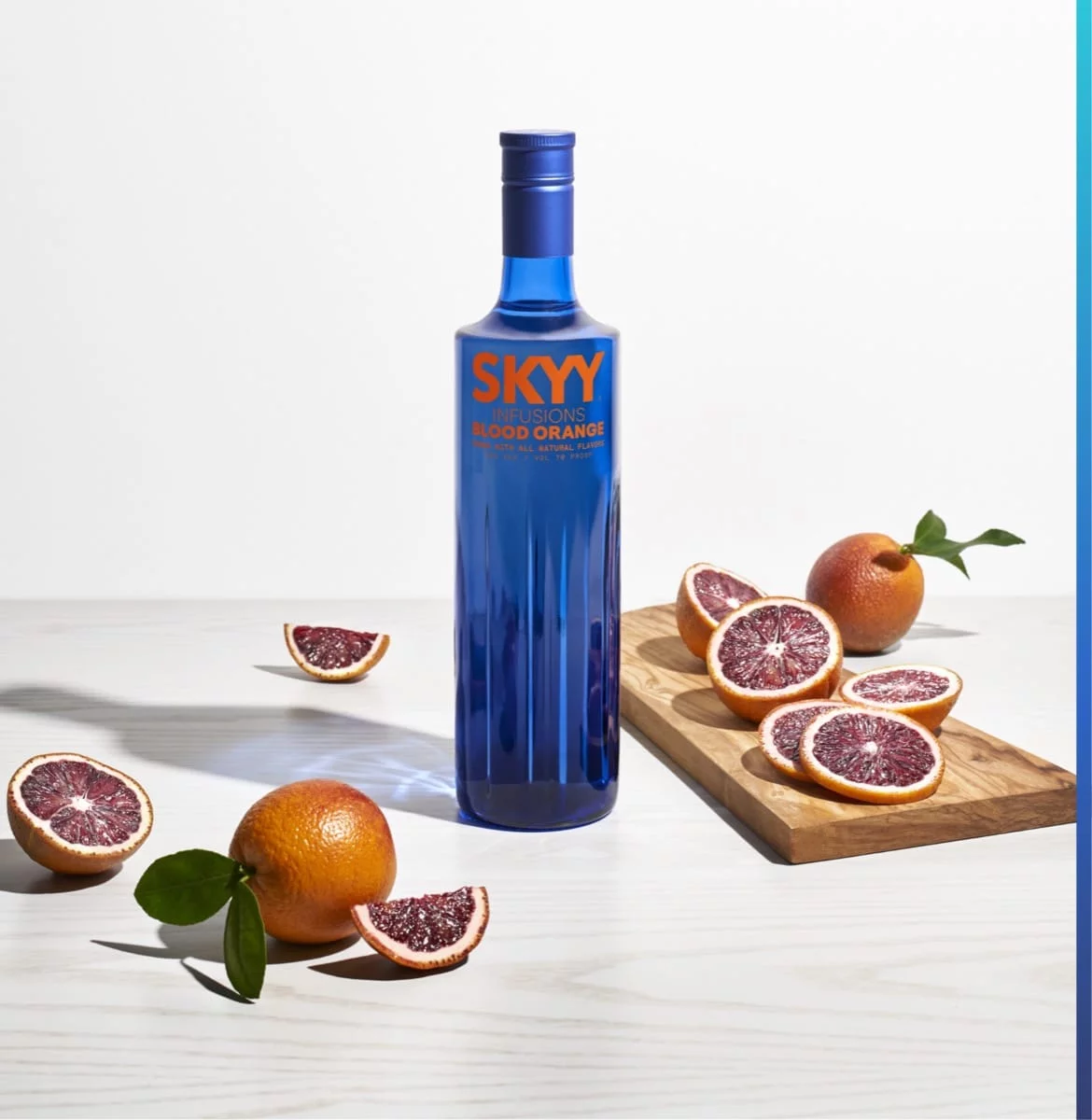 SKYY® 1st DAY OF WINTER
Welcome, winter! Surprise your guests with our special winter blend.
INGREDIENTS
1.5 parts SKYY Infusions Blood Orange
0.5 part s hibiscus tea syrup
0.75 parts fresh lime juice
Club Soda
Pebble or Crushed Ice
HOW TO MAKE IT
Combined SKYY Blood Orange, Hibiscus Tea Syrup, and Lime Juice into a Collins glass. Add some pebbled/crushed ice, using a swizzle stick, swizzle the ingredients together. Top with club soda and more ice if needed. Garnish and enjoy!
GARNISH
Grated cinnamon and a dried blood orange wheel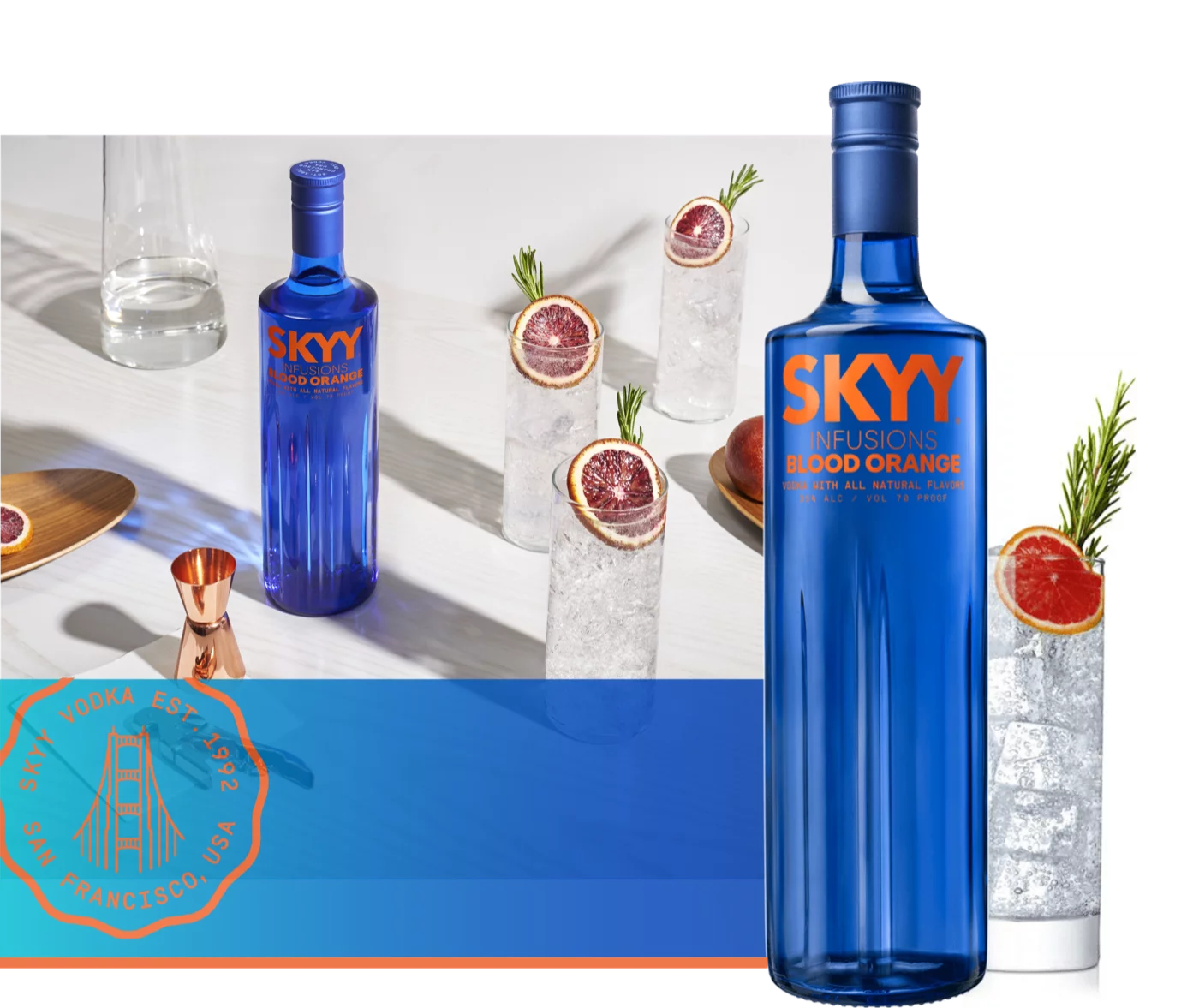 SKYY INFUSIONS® BLOOD ORANGE
Delightfully smooth blood orange infused vodka.
Clear and smooth with a zesty blood orange finish.
SKYY INFUSIONS® BLOOD ORANGE COCKTAILS