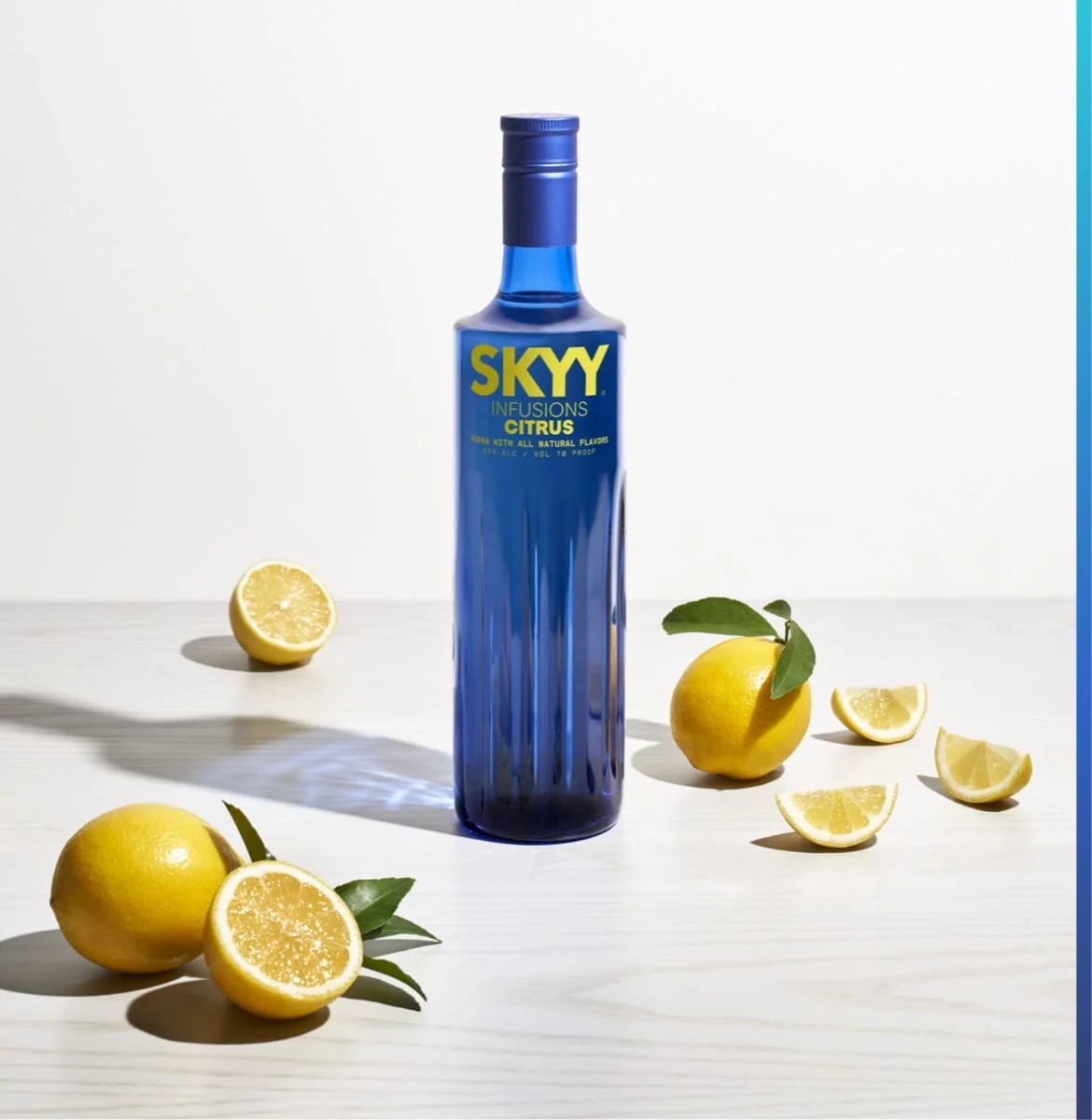 SKYY® WHITE CRANBERRY COSMO
If you like Cosmo, this twist to the classic will open up a whole new world..
INGREDIENTS
1.5 parts SKYY Infusions Citrus
0.75 part lime juice
0.75 part triple sec
0.75 parts white cranberry cocktail juice
HOW TO MAKE IT
Add all ingredients to shaker, add ice and shake
GARNISH
Lemon twist and cranberries (optional)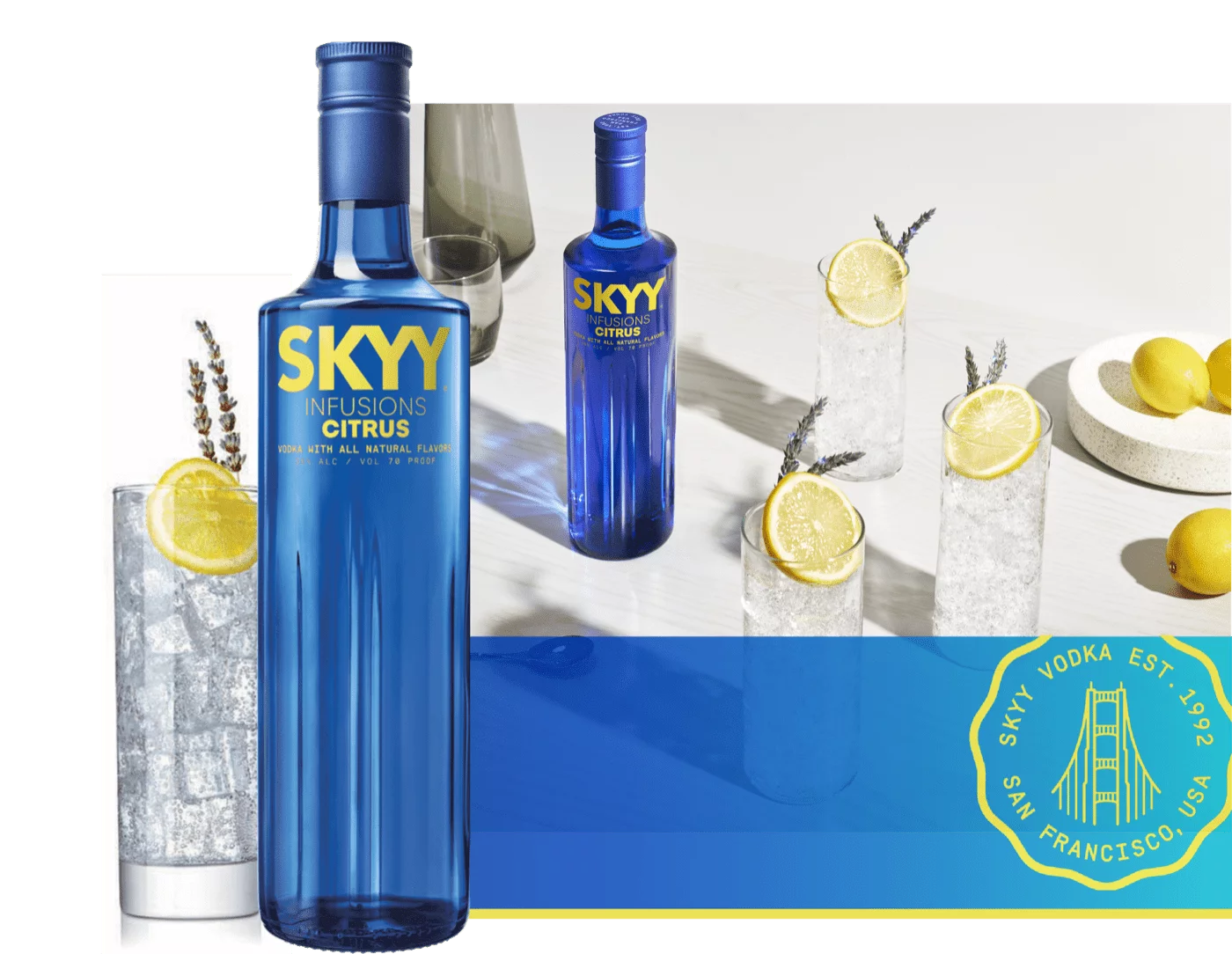 SKYY INFUSIONS® CITRUS
AN EXCEPTIONALLY SMOOTH CITRUS INFUSED VODKA.
Bold and juicy citrus flavor enhances the clean finish of SKYY Vodka. Ideal for light cocktails and spritzes.
Discover SKYY Infusions Citrus