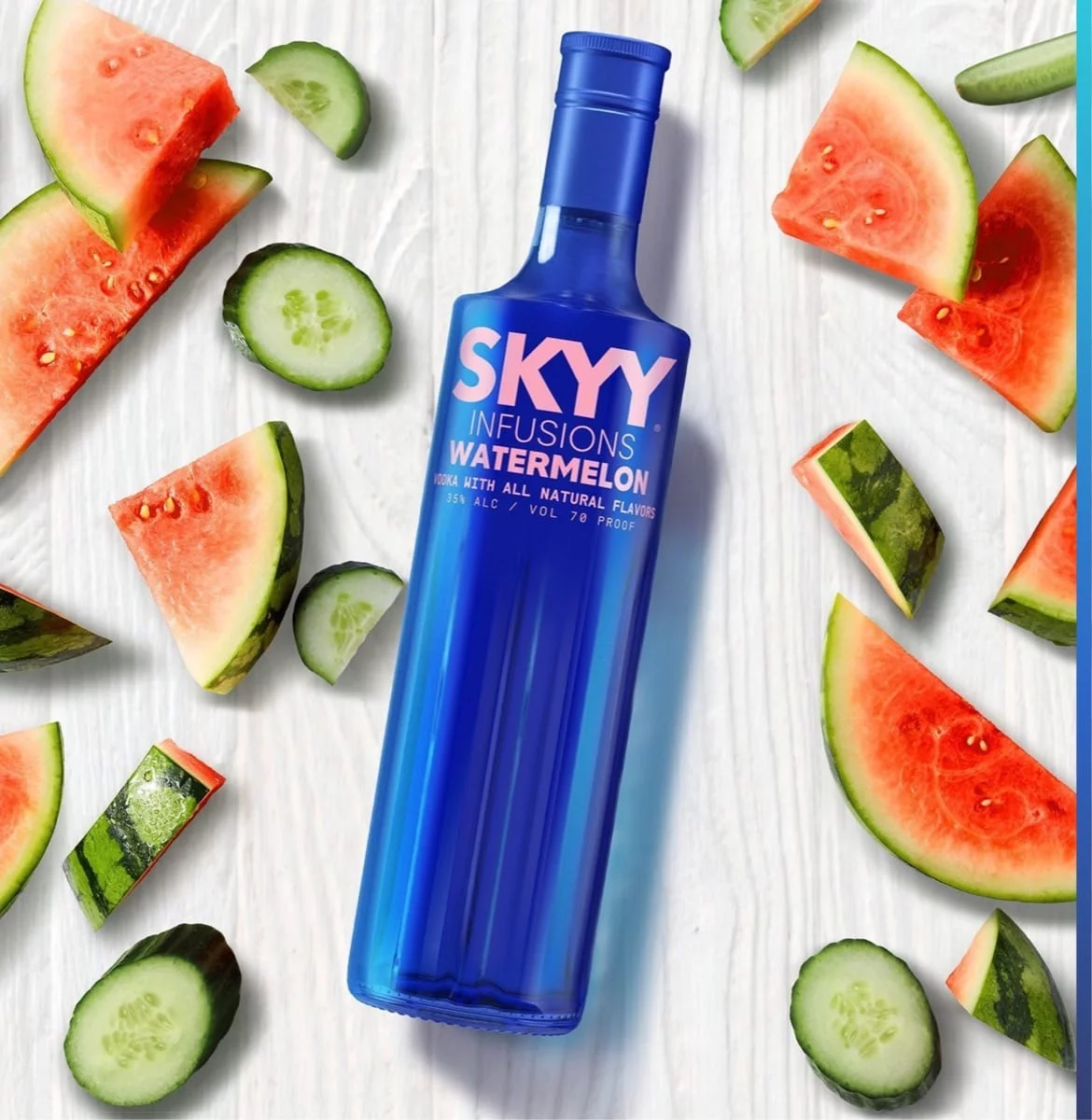 SKYY® WATERMELON SHANDY
When life gives you some of summer's ripest, freshest fruits and SKYY's most summer-friendly infusion.. You mix them all up with beer and create an icon.
INGREDIENTS
1.5 parts SKYY Infusions Watermelon
0.25 part Ancho Reyes Verde
0.5 part lemon juice
5 frozen watermelon cubes
5 parts Hefeweizen or wheat beer
HOW TO MAKE IT
Fill a collins glass with frozen watermelon cubes and ice cubes. Add first three ingredients to shaker tin and shake with ice. Strain into highball glass. Top with beer.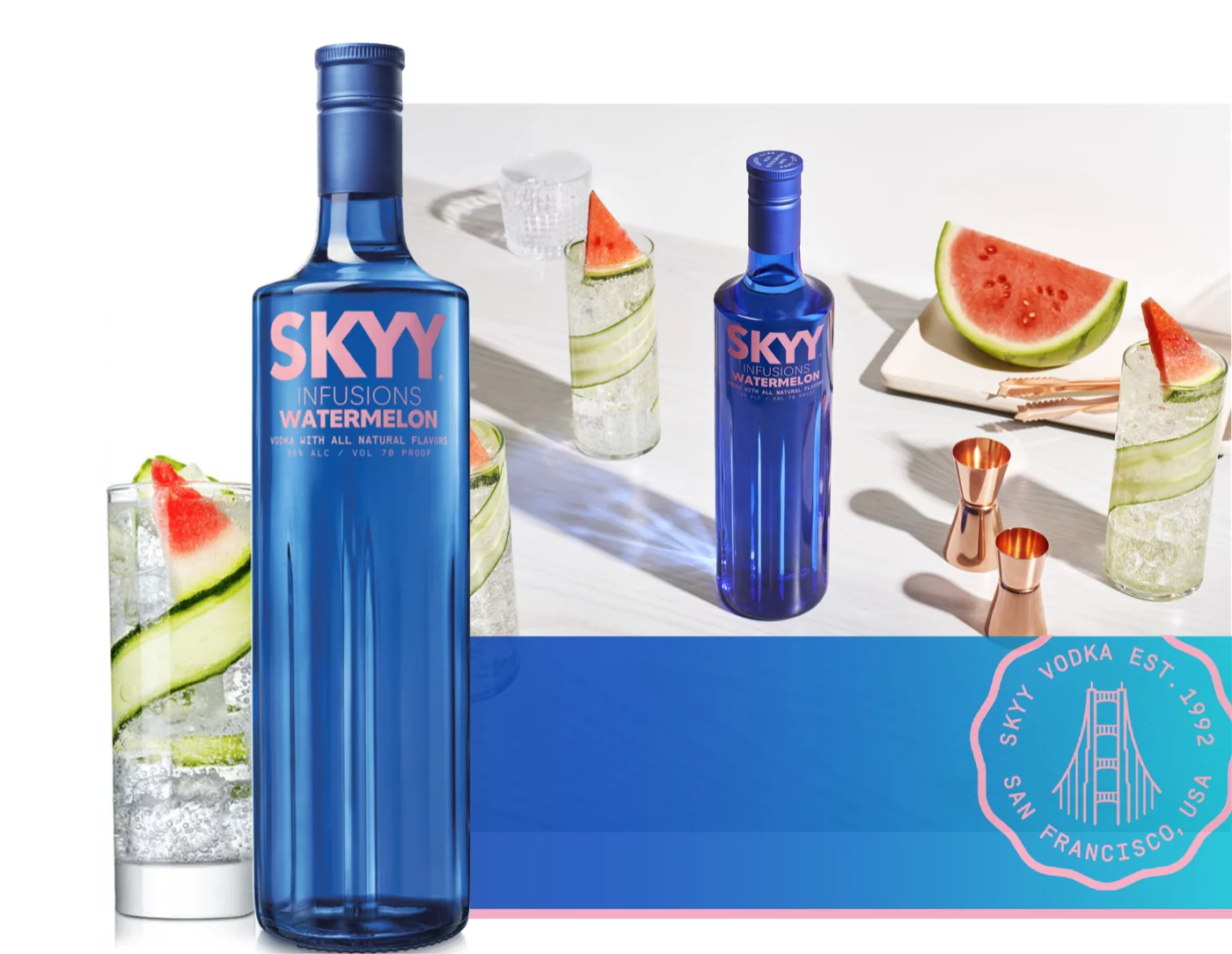 SKYY INFUSIONS® WATERMELON
VODKA INFUSED WITH WSWEET YET REFRESHING WATERMELON FLAVOR.
The pure taste of fresh Watermelon. A go-to for summer cocktails.
SKYY INFUSIONS® WATERMELON COCKTAILS