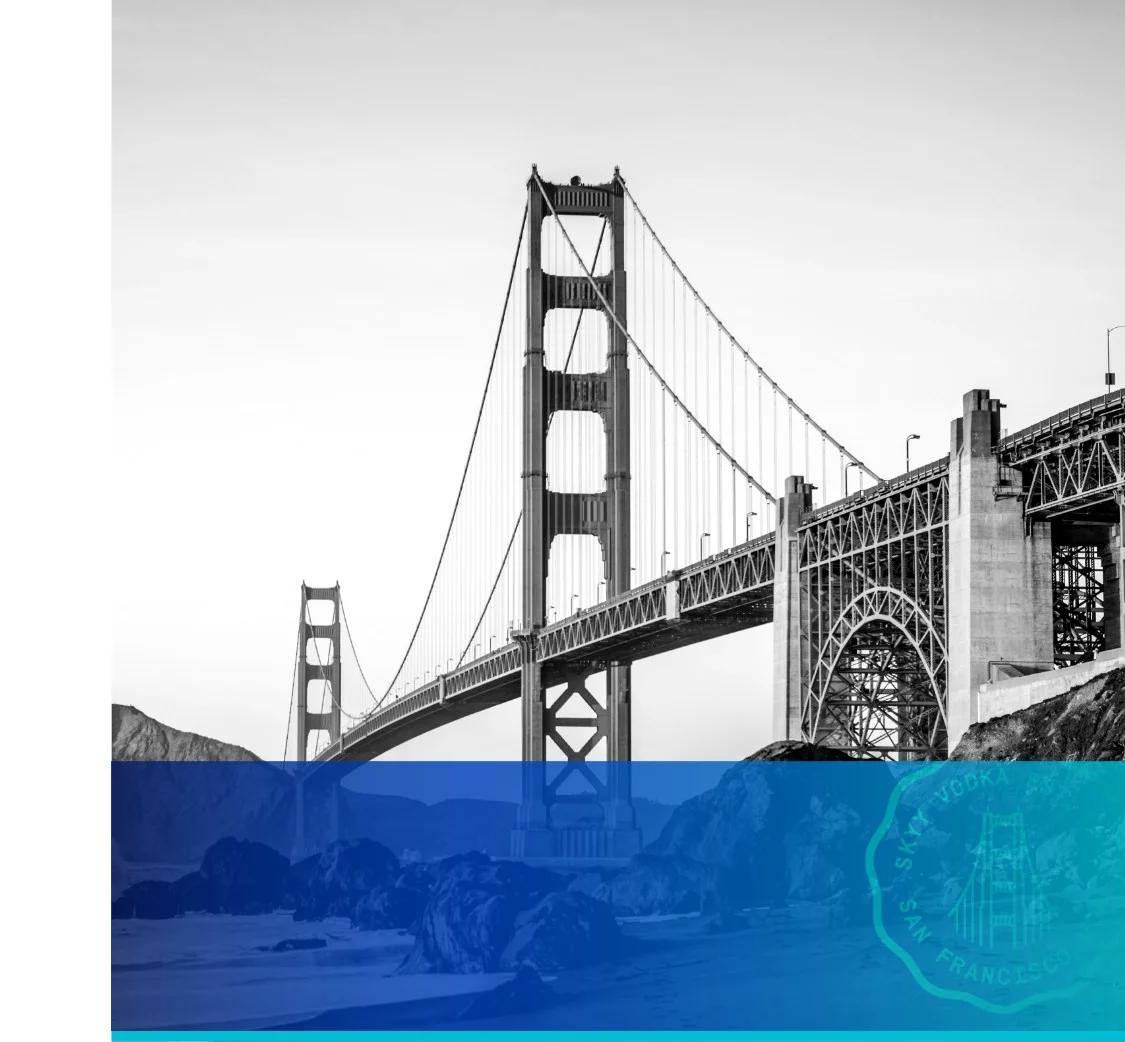 L'HISTOIRE
DE VODKA SKYY®
Vodka SKYY est née à San Francisco, aux états-unis, en 1992. bien que nous n'ayons pas inventé la vodka, nous aimons penser que nous l'avons perfectionnée dès nos débuts.
1992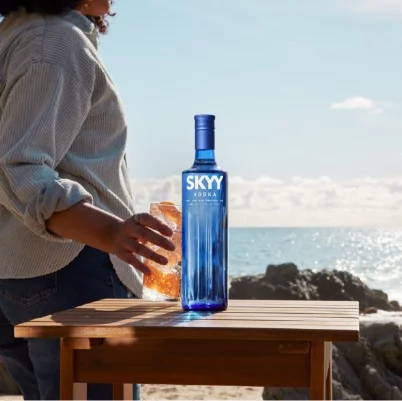 NÉE À
SAN FRANCISCO
La vodka se trouve une nouvelle vie quand l'ingénieux inventeur Maurice Kanabar, de San Francisco, élabore la Vodka SKYY, la toute première vodka quadruplement distillée et triplement filtrée sur le marché.
1996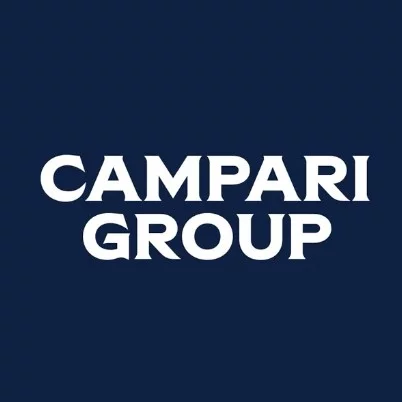 CAMPARI GROUP
Vodka SKYY reçoit son premier Hot Brand Award du Market Watch Magazineet se mérite ensuite ce prix pendant 10 années consécutives! SKYY étend sa portée mondiale avec Gruppo Campari.
1998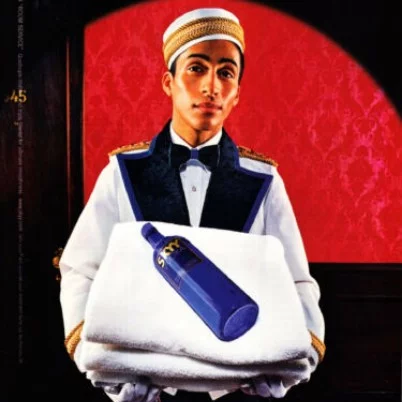 CAMPAGNE DE CINÉMA SKYY®
SKYY lance une campagne publicitaire envoûtante mettant de l'avant des icônes de la culture populaire.
2008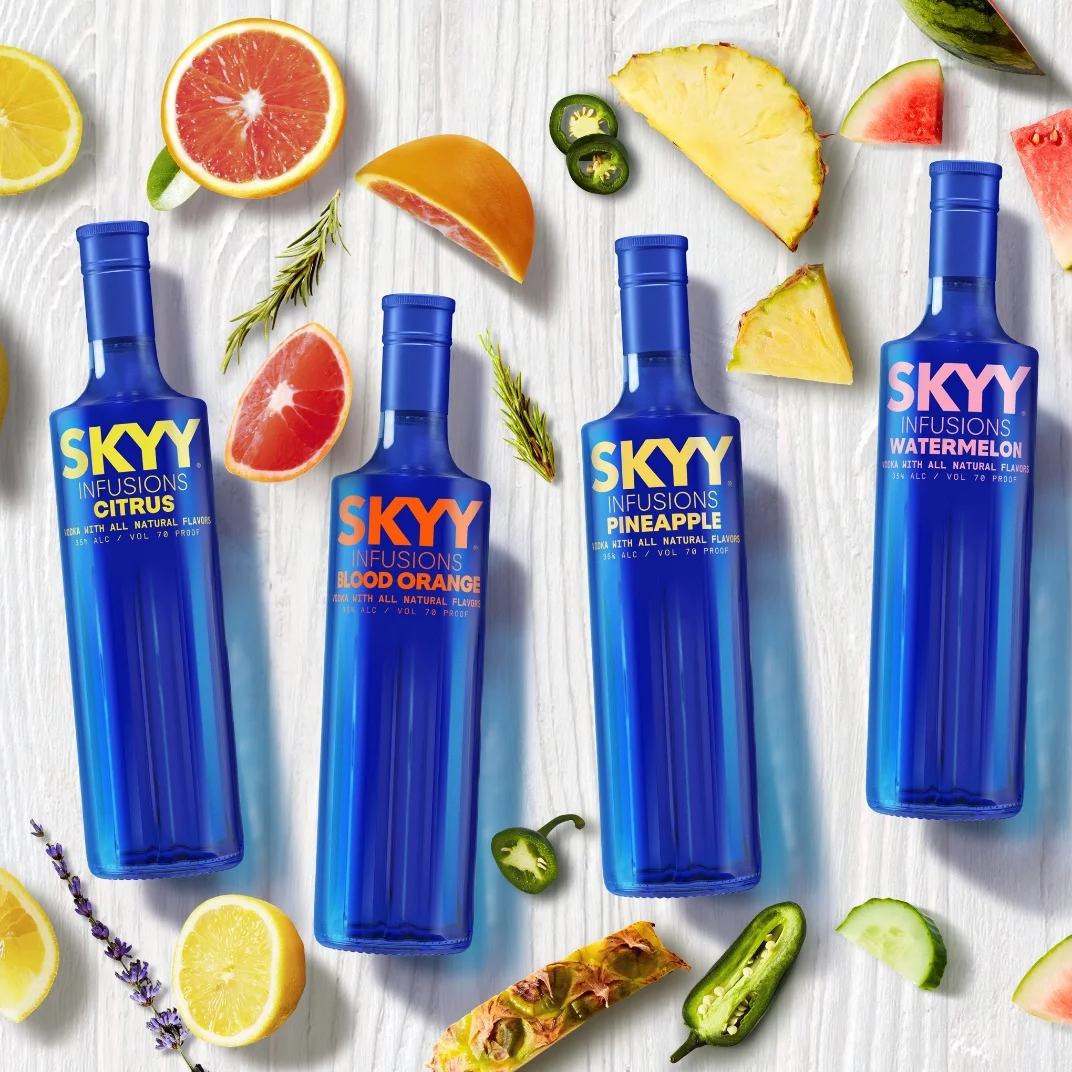 SKYY INFUSIONS®
SKYY dépasse les attentes en discontinuant sa gamme de saveurs pour lancer une nouvelle interprétation de la vodka aromatisée : SKYY infusions. Cette toute nouvelle gamme met à l'honneur de vraies saveurs de fruits authentiques.
2015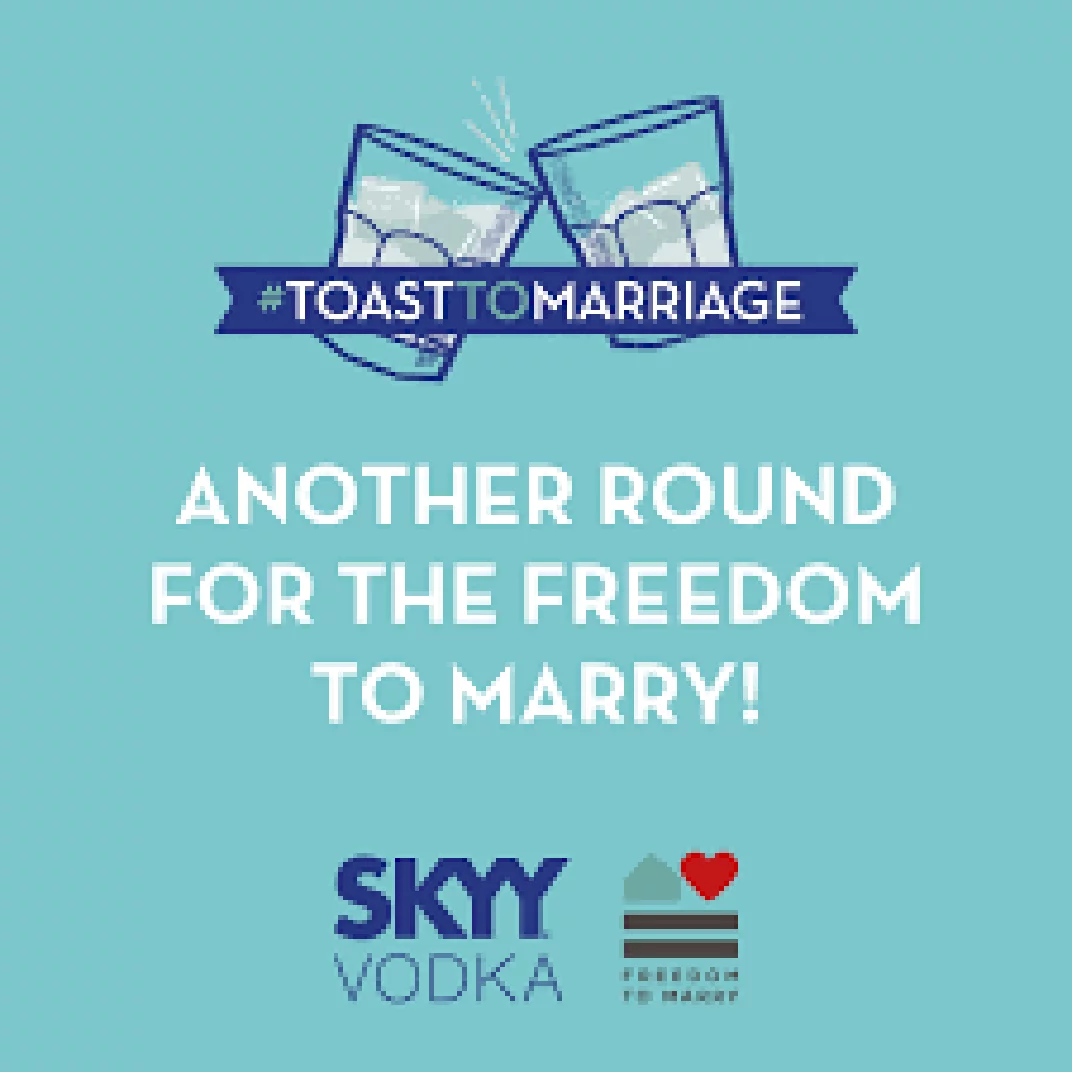 « TOAST TO MARRIAGE »
SKYY dévoile sa campagne « Toast to Marriage » en s'associant à la campagne « Freedom to Marry », et se positionne avec audace et fierté en faveur de la liberté de mariage, et ce, au cours d'une période monumentale au niveau culturel.
2020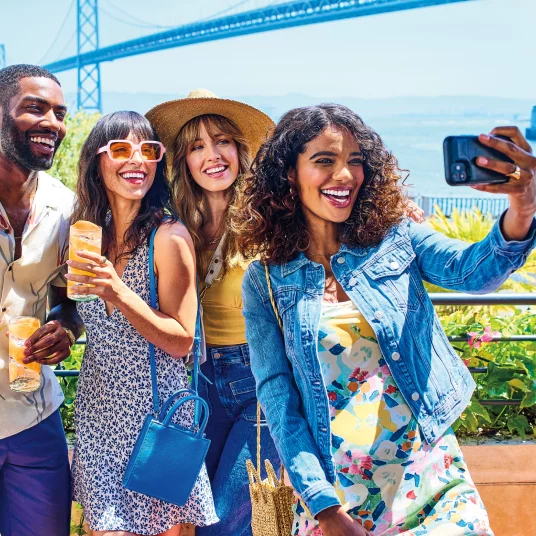 NOUVEAU PROGRÈS SOCIAL
SKYY demeure engagée à soutenir le progrès social et convaincue que tout le monde devrait avoir le loisir de se sentir à sa place. SKYY incarne réellement les valeurs de sa ville natale et continue à célébrer la diversité qui donne le souffle de vie aux perspectives uniques qui façonnent les expériences de chacun. Ce sont ces mêmes expériences qui nous permettent de nous rassembler, de défier le statu quo et de nourrir un avenir meilleur.
2021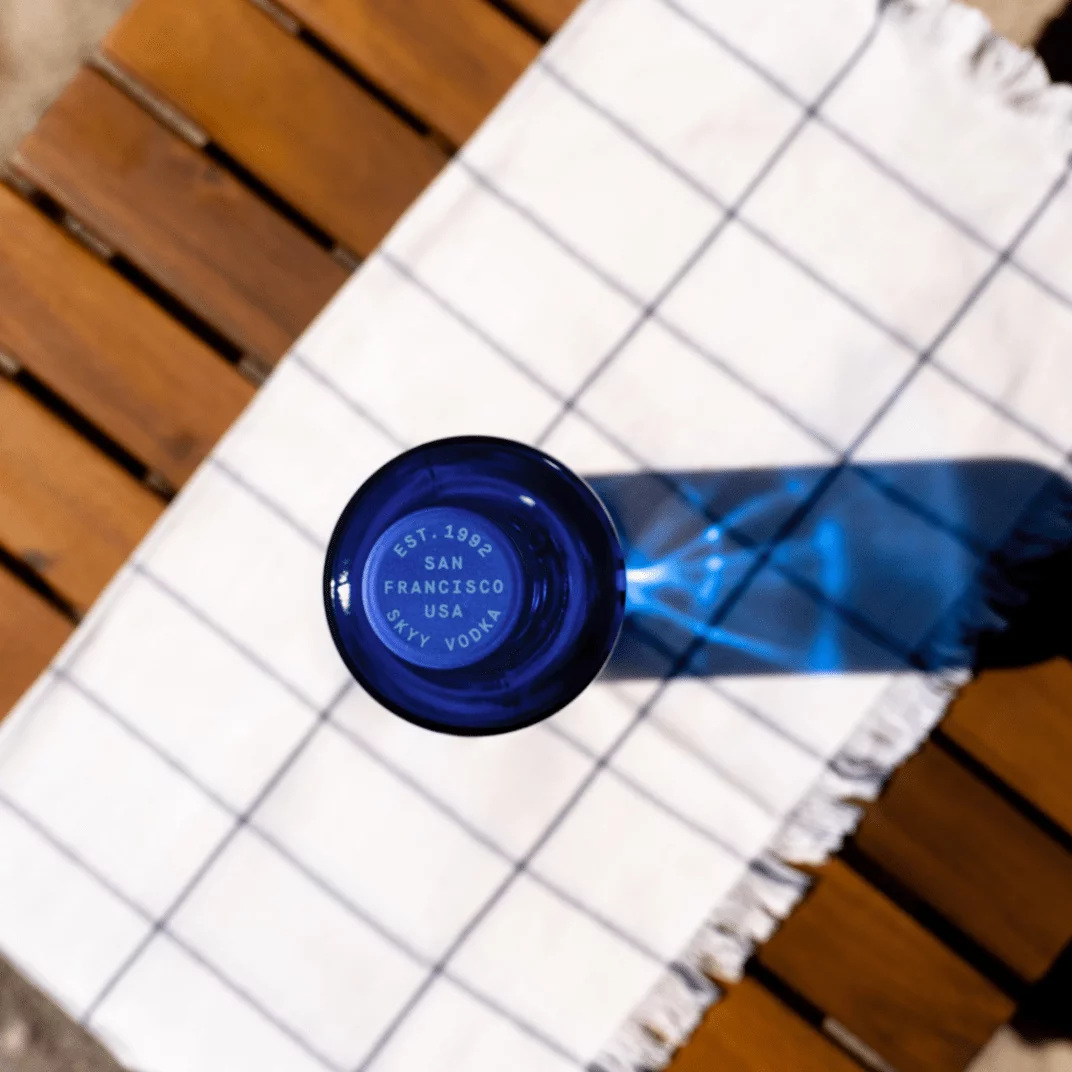 RÉFECTION SKYY®
Vodka SKYY évoque le caractère et la nature même de San Francisco par le biais d'une réfection totale de son image de marque; elle révolutionne la vodka elle-même et présente un nouvel emballage qui rend hommage à son emblématique bouteille bleue. Désormais confectionnée avec de l'eau enrichie de minéraux du Pacifique, éléments naturels propres aux eaux côtières entourant notre ville, chaque gorgée de Vodka SKYY transmet l'essence fraîche et pure de la côte californienne.